Rob McClelland and Kim Cousins were sworn into the
Dripping Springs ISD board of trustees
during a regular meeting on May 22 after each winning an
at-large position
during the May election.
Cousins and McClelland won places against Jeffrey Aylstock and incumbent Ron Jones. Cousins
won
30% of votes while McClelland
won
25%.
For all canvassed results in your community, visit
www.communityimpact.com/voter-guide
.
Barbara Stroud and Jones' seats were up for re-election, and the outgoing trustees were honored on May 22.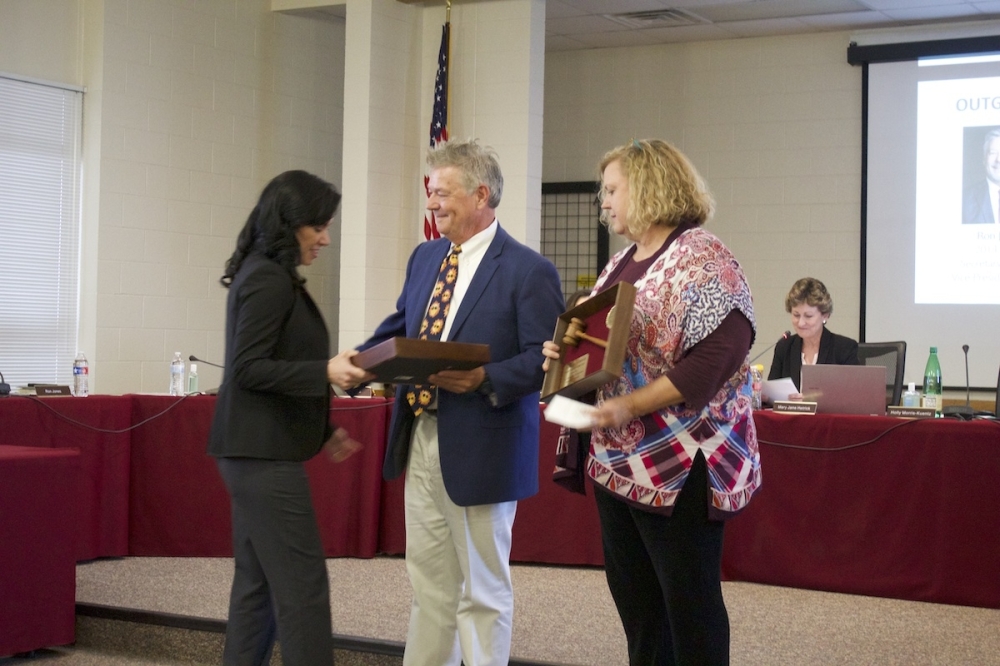 "Trustees Barbara Stroud and Ron Jones have given thousands of hours of their personal time to serve the students and staff, and DSISD through their service on this board," DSISD Board Vice President Mary Jane Hetrick said. "And of course, it's all unpaid service."
New board officers were chosen May 22:
Stefani Reinold, president
Mary Jane Hetrick, vice president
Olivia Barnard, secretary
For more information on the DSISD board, visit
www.dsisdtx.us
.