The development company behind the Lantana Place shopping center in Southwest Austin announced it will build a new and final residential phase for the Barton Creek community along the Barton Creek Greenbelt.
Austin-based Stratus Properties announced April 28 that the future Holden Hills community will be located on 495 acres near Southwest Parkway. As proposed, the community will include 74 single-family home lots and approximately 430 condominium units, according to a site plan for the project. The remaining acres are designated as green space or community amenities, with about 3.5 miles of trails proposed that would connect to the greenbelt, according to the plan.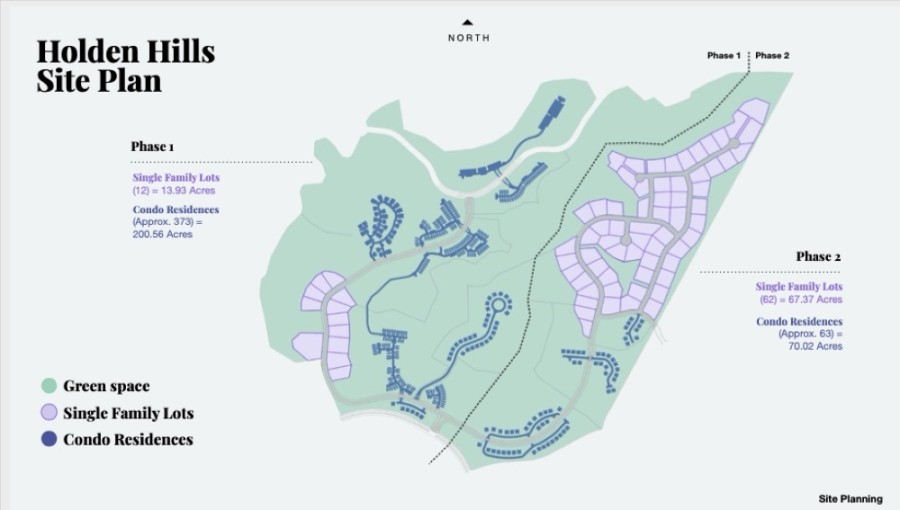 Stratus Properties CEO Beau Armstrong said the company will prioritize green building practices at Holden Hills. He said construction materials will dramatically reduce energy loads for a home. He said Stratus also plans to create ground-mounted solar panels in the community, with the hopes of generating enough solar energy to offset the community's power consumption.
"What we plan to showcase here is that you can have extraordinarily high-quality housing and do it in such a way that it is thoughtful on the planet in terms of its carbon footprint, its energy usage and a healthy indoor environment," Armstrong told
Community Impact Newspaper
on April 28. "We're really happy to be setting this up as a very progressive, environmentally sound project."
According to Armstrong, the company is still securing permits for the project but hopes to begin construction on the first phase of the community by the third quarter of the year. Holden Hills Phase 1 will have a 17-month build-out and will include 12 single-family lots and 373 condo units as well as roads and infrastructure installation. Phase 2 would include an additional 62 homes and up to 63 condos.
Armstrong said he believes the first units could be put on the market in early 2022 and that home construction will begin next spring.
Stratus began developing the Barton Creek community 30 years ago, which includes 20 neighborhood sections on 4,000 total acres. The community is located on the north side of Southwest Parkway, both sides of Barton Creek Blvd. and south of the creek itself. Sections of the Barton Creek Preserve and Greenbelt were donated by Stratus for conservation in the 1990s, according to the company.
"We've been diligently building up Barton Creek for 30 years," Armstrong said. "This happens to be our last residential section. It'll be a number of years before it's completely sold out, but it is a little bittersweet that it's coming to an end."
However, Stratus does still own a 400-acre parcel of land across the street from Lantana Place. Armstrong said that final property will be a commercial project, with a mix of retail and office uses. Plans for the tract could be developed later this year, he said.