In a show of support to front-line medical workers, members of Oak Hill United Methodist Church donated 900 cookies to nearby hospital Ascension Seton Southwest on May 8—which happened to be the hospital's
20th anniversary
.
"We wanted to show our gratitude to all the doctors and nurses who are working tirelessly to keep our community healthy," said Oak Hill UMC Communications Chair Corinne Weisgerber. "The hospital is right around the corner from our church, so they are quite literally our neighbors."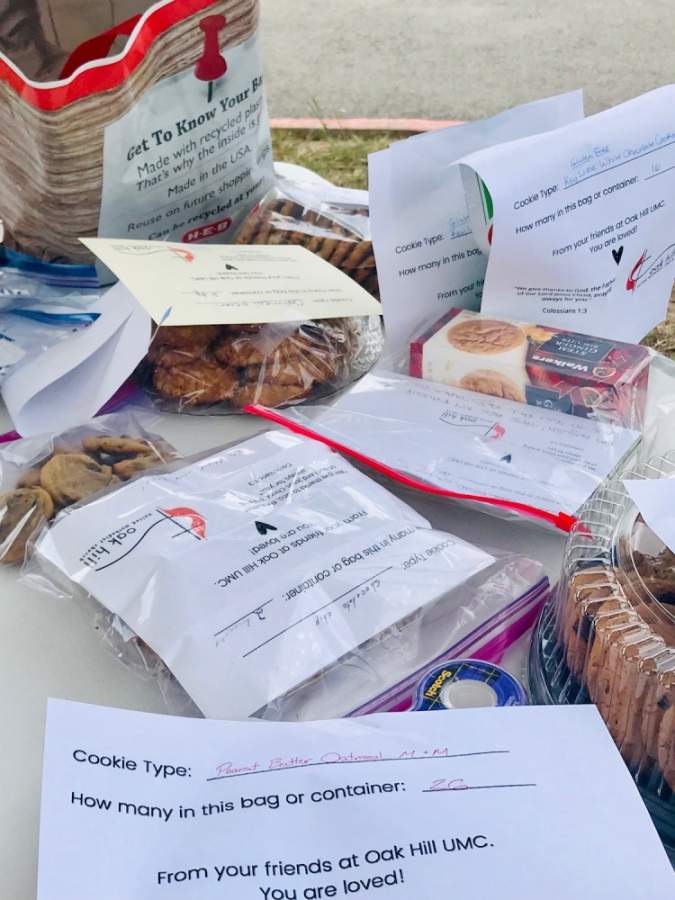 Donations of baked goods came from various members of the community and the Oak Hill UMC congregation. According to Weisgerber the event sprang from a desire to life the spirits of local front-line workers during the coronavirus pandemic. Volunteers set up distribution tables for the individually packaged homemade goods, and wore masks while participating.
Weisgerber said one staff member had expressed gratitude for the volunteers who set up, saying, "The staff here are truly touched by your kind generosity."