Editor's Note: This article has been corrected to reflect that 25 Austin artists now work with the studio. Brooke Elliott's correct title is director of art development at Four Hands Art Studio.
Four Hands Art Studio
celebrated its opening with a ribbon-cutting ceremony May 3 in South Austin at 2301 E. St. Elmo Road, Bldg. 3, Ste. 300.
In 2019,
furnishing company
Four Hands acquired the art studio, then called Wonderwall. Four Hands Art Studio began as a product development studio and provides art consultation services.
"It's such a wide variety of customers you're working with—from hospitality to what we do with
Four Hands
to custom projects," Four Hands marketing representative Liz Bullock said.
Over 170 artists work directly with the art studio to reproduce their artwork and frame it. This process can take anywhere between three to four weeks.
"We do everything from start to finish," said Brooke Elliott, director of art development at Four Hands Art Studio. "That's working with the artists, bringing in the content, developing the product, producing it in our facility here and then shipping it. We're really doing the full service."
Four Hands Art Studio begins by scanning the original piece by the artist with a metal scanner that floods the piece with light, picks up the artwork's texture and creates it into a digital file.
From there, the studio uses a Swiss-Q printer to mimic the original piece by closely reproducing the texture of the original brushstrokes and the colors. The printer uses 11 to 16 layers of ink to produce this and can take up to two hours.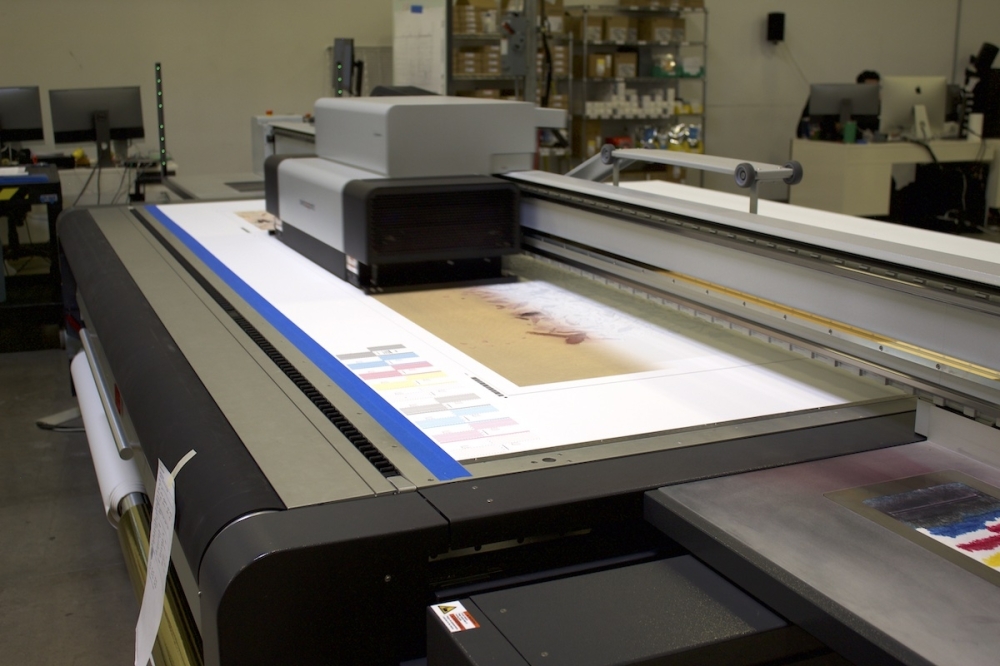 "Our intention is anything that we're outputting we want to look as close to the original as possible," Elliott said. "This is a great way for people to be able to have a piece of an artist's work in their home; maybe they can't afford an original yet, and it's something they want to aspire to. It also gives artists the opportunity to get their work out more broadly."
Four Hands Art Studio then frames each piece, carefully packages it and ships the artwork out.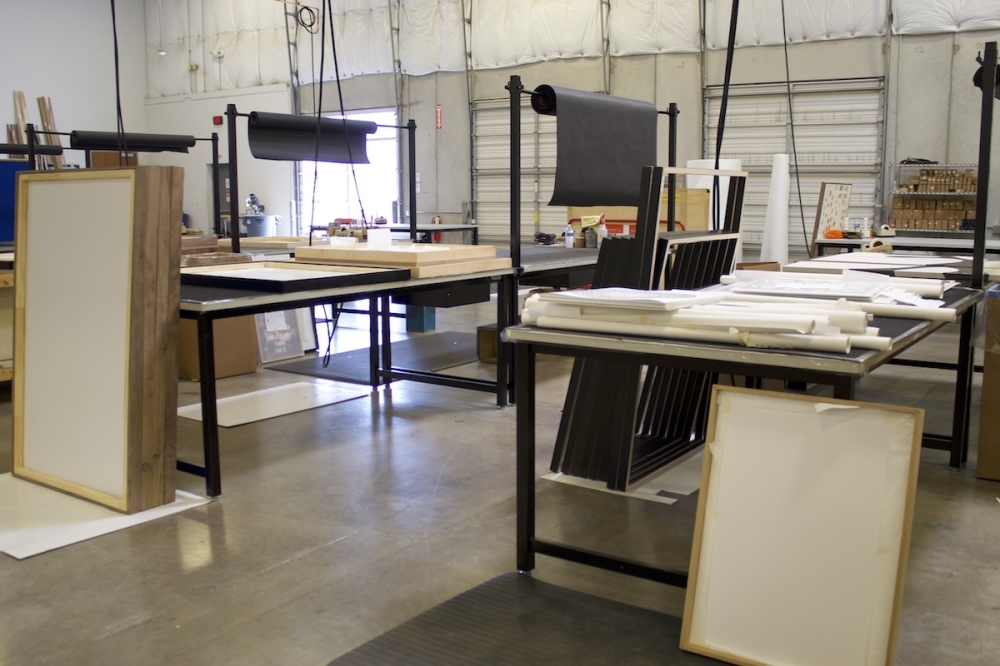 "We do all the custom framing in-house and work through how it should be framed, how it should be displayed," Bullock said.
While Four Hands Art Studio works with artists anywhere, some local artists that collaborate include
Tyler Guinn
,
Aileen Fitzgerald
and
Jess Engle
. A total of 25 Austin artists work with the studio.
Artists are chosen based on brand and customer direction as well as what's trending in the art world, Elliott said.
"But this year is a big initiative to grow our art category and to round out our assortment just because art can be so subjective," Elliott said. "We want to have as much variety as possible."
Down the street from the now-open studio is Four Hands Home at 2090 Woodward St., Austin. The showroom retails upscale, contemporary furniture and other home accessories. Four Hands showcases brand pieces from the studio and is consistently switching out new arrivals, said Amanda Laws, Four Hands social media and public relations specialist.
For more information on Four Hands Art Studio, visit
www.fourhandsartstudio.com
.