Kristy Clanton has been running Kyle Flower Shop for three years, but she has been in the floral industry for almost two decades. Of note, the flower shop on Bunton Creek Road recently won the city of Kyle's Excellence in Commerce award for small business of the year.
"I moved out of corporate into this world of flowers. I just wanted to be closer to my children and be an entrepreneur; I think that's the American dream," she said.
She first bought Wimberley Flower Shop in July 2004 and said she found her ultimate passion. Four years later, she began Wow Factor Floral, a division of her company that specializes in weddings. Clanton and her team got to work before Dripping Springs became the wedding capital of Texas, and they have remained busy ever since.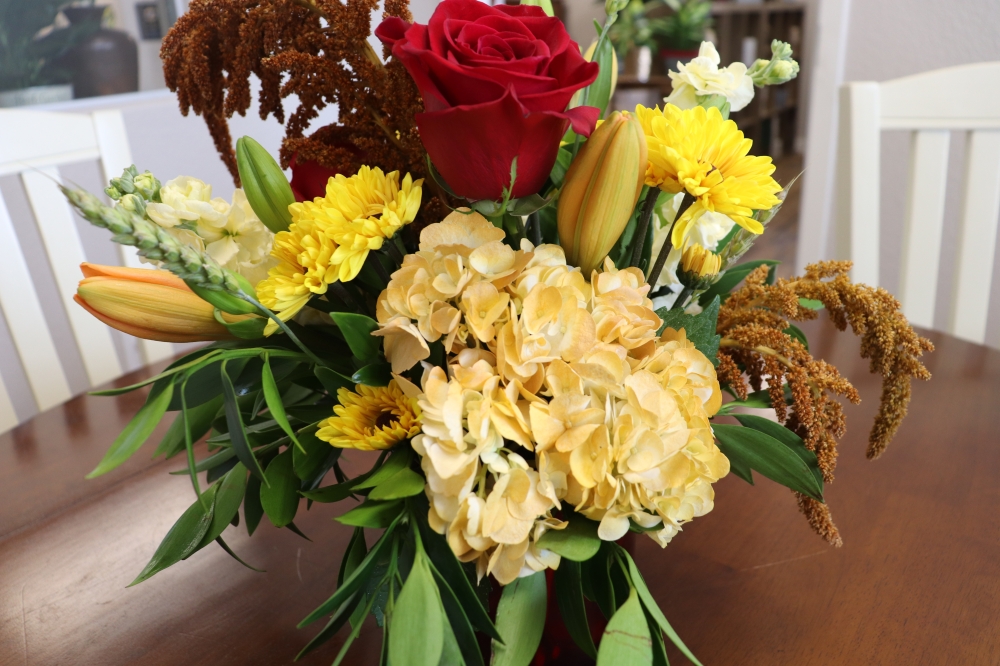 Clanton personally works with each bride one-on-one—whether the wedding is a year away or next month—to customize bouquets for just the bride or even the whole wedding party. However, due to the pandemic, a lot of shifting and adapting had to be done, but it did not slow them down. The crew temporarily closed the Kyle storefront and worked out of the Wimberley store, but it is actually busier than normal during this time, Clanton said.
They are back to serving the community out of the Kyle storefront and customers can shop right out of the coolers stocked with flowers and can watch as a bundle of flowers is transformed into a bouquet for whatever the occasion.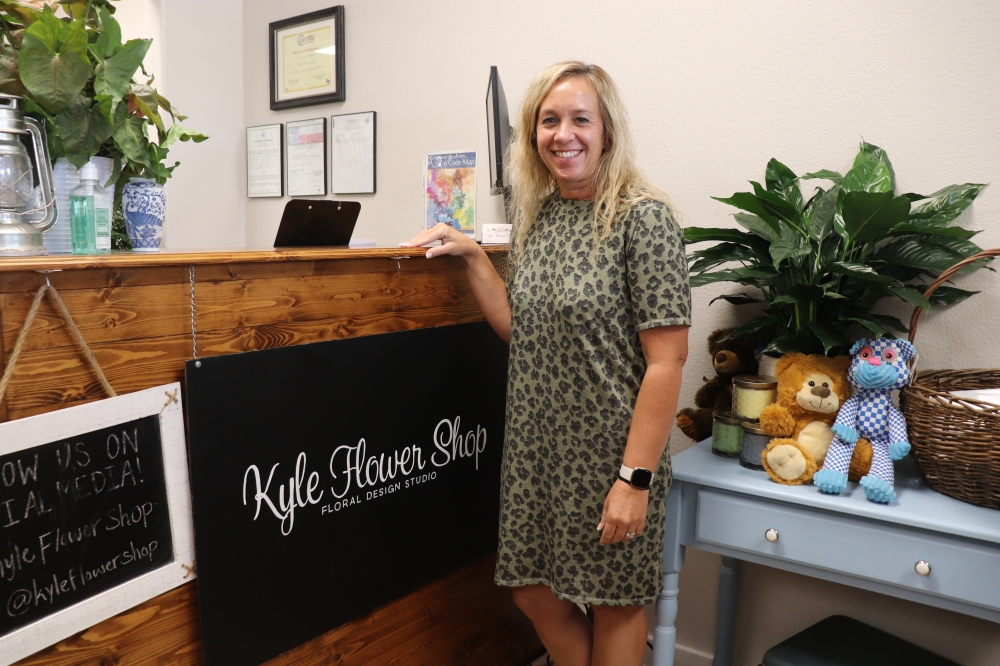 "I think that's pretty special for a lot of our customers, to see it being built and designed," Clanton said. "Part of the fun coming into a place like this is you get to pick your flowers; we accent them with things that will really complete the bouquet; and you can actually watch us create the design for you." Kyle Flower Shop
1101 Bunton Creek Road, Ste. 110, Kyle
512-504-3528
www.kyleflowershop.com
Hours: Mon.-Fri. 9 a.m.-5 p.m.,
Sat. 9 a.m.-1 p.m., closed Sun.