As spring arrives in Central Texas, the quiet hum of customers at the Round Rock Garden Center picked up on a Thursday morning as guests began searching for new house plants and walked through rows of vegetables.
Murffy's Nursery originally opened at the Old Town Round Rock location in 1972. Owners Jeff and Stephanie Ramert opened the Round Rock Garden Center at the site in 2002, featuring products like houseplants, garden vegetables, flowers, soils and outdoor decor.
Within the past year, increased popularity among at-home gardening trends and a younger clientele helped propel the business from relative obscurity to a community staple, the Ramerts said.
"We've been a 20-year, overnight success," Jeff Ramert said, laughing. "For the last 20 years it's kind of been anonymous. And then all of a sudden in the last year, people have recognized us. It's been a big change for us."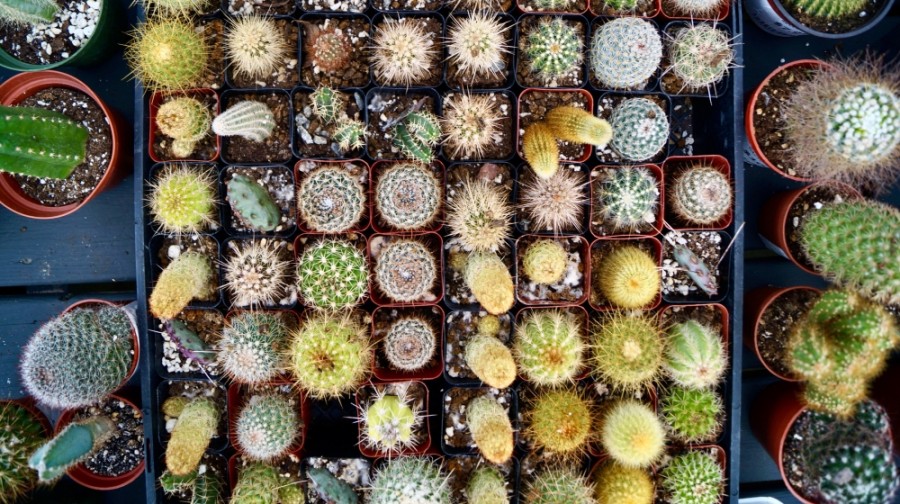 While the past year has marked increased public awareness and success for the business, the Ramerts said it has not come without its fair share of difficulties. In March 2020, a month that is typically the most profitable for greenhouses transformed into revenue losses resulting in three-quarters of the business's staff being laid off.
For a business that prides itself on customer service and for owners who see their workers as extended family, Ramert said the decision was a difficult one. Since then, he said the majority of the staff was rehired last summer.
"A year ago today was not a fun day, I'll tell you that," he said. "But we were able to persevere."
Reflecting on nearly 40 years in the business and the past two decades in Round Rock, Ramert said some of his favorite memories are Saturday evening dinners with staff at the garden center and watching his two teenage children begin working for the business.
Working in the gardening industry has been a family affair, he said. With his two children now assisting in the shop, it marks the fourth generation of Ramerts to work in the business.
Growing up and working in the gardening industry, he laughed and said he never thought he would remain in the profession. Now, Ramert said he could not imagine doing anything else.
"This has been a labor of love for us for many, many years," he said.