Round Rock business combines thrill of virtual reality and escape rooms When it opened in June 2020, Virtropolis VR offered nine escape room-style virtual reality games.
The game catalog has grown to 25 adventure escape room games for customers age 10 and up.
Patty Arredondo co-owns Virtropolis VR with her husband Rene, and the business combines the visual and sensory stimuli of virtual reality gaming with the puzzle-solving components of an escape room.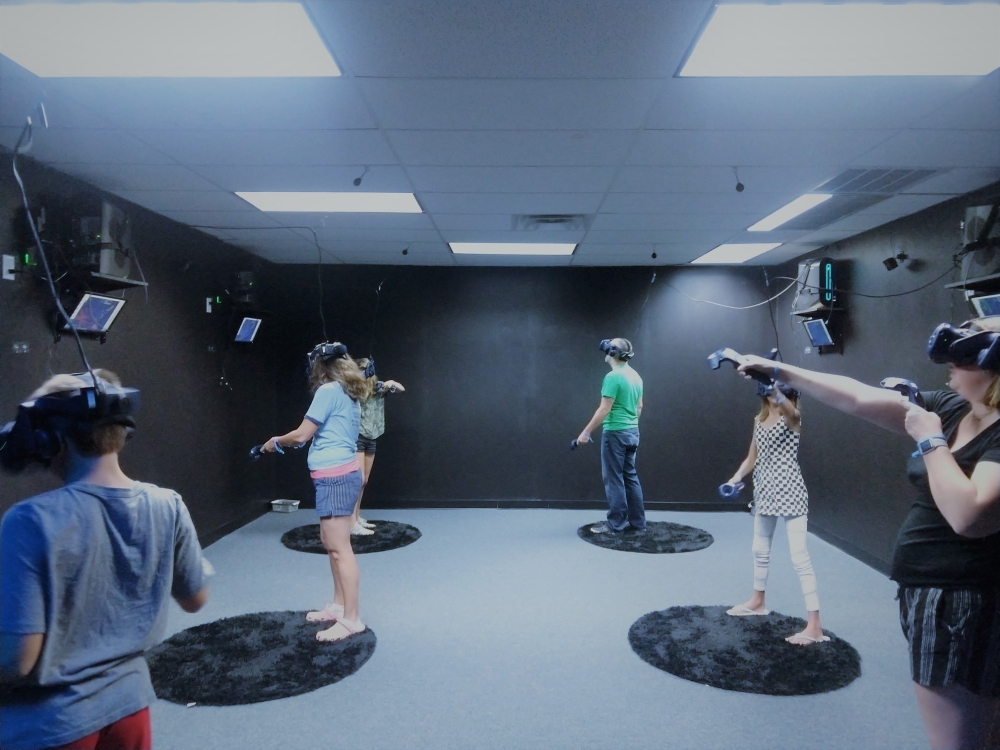 Courtesy Virtropolis VR
The couple built Vitropolis in part on Rene's experience as a former NASA shuttle engineer. That professional skill set helped Rene create software tools that help Virtropolis function more seamlessly.
Additionally, Patty brings industry experience through her former position as a managing partner at Escapology, an escape room in Round Rock.
Once they decided to start the business, Patty said pieces began falling into place, especially when they saw the space that eventually became home to Virtropolis.
"[Rene] drove by, and I looked through the windows and thought, 'Oh my gosh, this is the right space,' because I had already envisioned what we actually ended up building," she said.
Patty added opening during the COVID-19 pandemic had to become a family affair as the onset of the pandemic forced closures and delays, and she had to become her own contractor.
Some of the more popular games in the Virtropolis catalog include titles such as Beyond Medusa's Gate, Escape the Lost Pyramid and Cyberpunk, which takes gamers through a dystopian future world.
Patty said all games at Virtropolis are appropriate for any age, however some of the titles in their library may be too scary for younger players.
Patty said the bottom line is the entertainment at Virtropolis provides the thrill of adventure without the physical danger.
"This is a passion project for me and Rene," Patty said. "I run the business side, and he runs the technology side. We've followed this industry since we were in our 20s. To see it come to fruition in our lifetime is pretty cool."
Virtropolis VR
1401 S. I-35, Ste. 170, Round Rock
512-300-0885
www.virtropolisvr.com
Hours: Mon.-Thu. 4-8 p.m.,
Fri. 4-9 p.m., Sat. 1-9 p.m., Sun. 1-8 p.m.