A season opener that pitted the Round Rock Express against the Wichita Wind Surge should have packed Round Rock's Minor League Baseball complex with nearly 9,000 fans. But on April 9 at 7:05 p.m., Dell Diamond was eerily empty. Due to the coronavirus pandemic, the first game of the 2020 season—and each one since—has been postponed.
As of June 3, the Express, a Triple-A affiliate of the Houston Astros, have had to sit out
54 games
, 25 of which would have been played at home.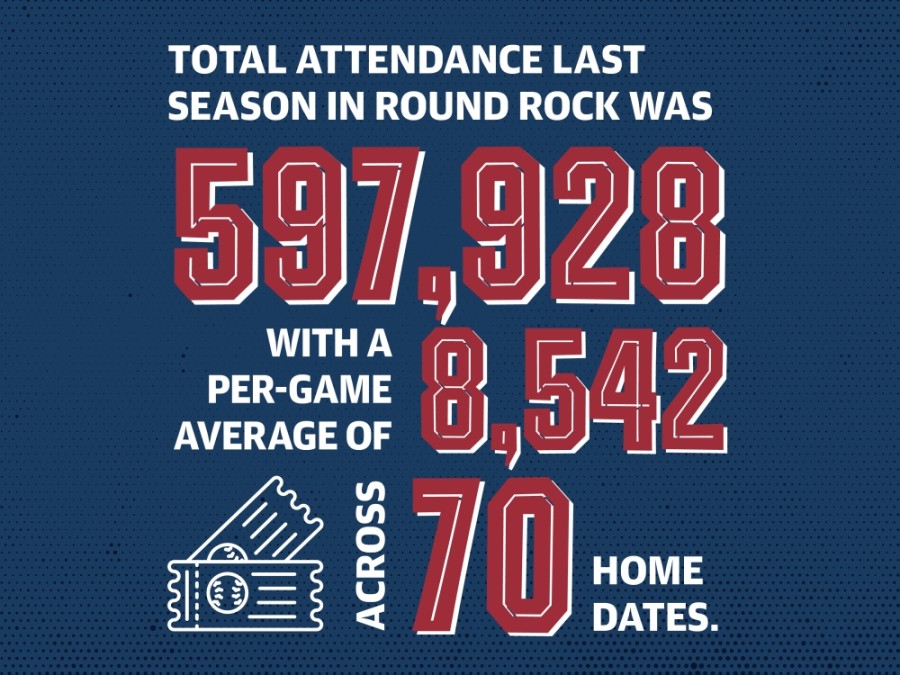 "It's been tough to be in this holding pattern," said Tim Jackson, general manager of the Round Rock Express. "Our season is wholly contingent on what Major League Baseball does and then allows Minor League Baseball to do."
Gov. Greg Abbott
issued a proclamation
allowing outdoor professional sporting events to resume May 31, but the Express is waiting for direction from the Major Leagues to play ball.
Dell Diamond hosts around 70 Express home games a year, said Andrew Felts, a spokesperson for the team. Ryan Sanders Sports & Entertainment, or RS3, the business behind events at Dell Diamond, brings in over 90% of annual revenue from Express games.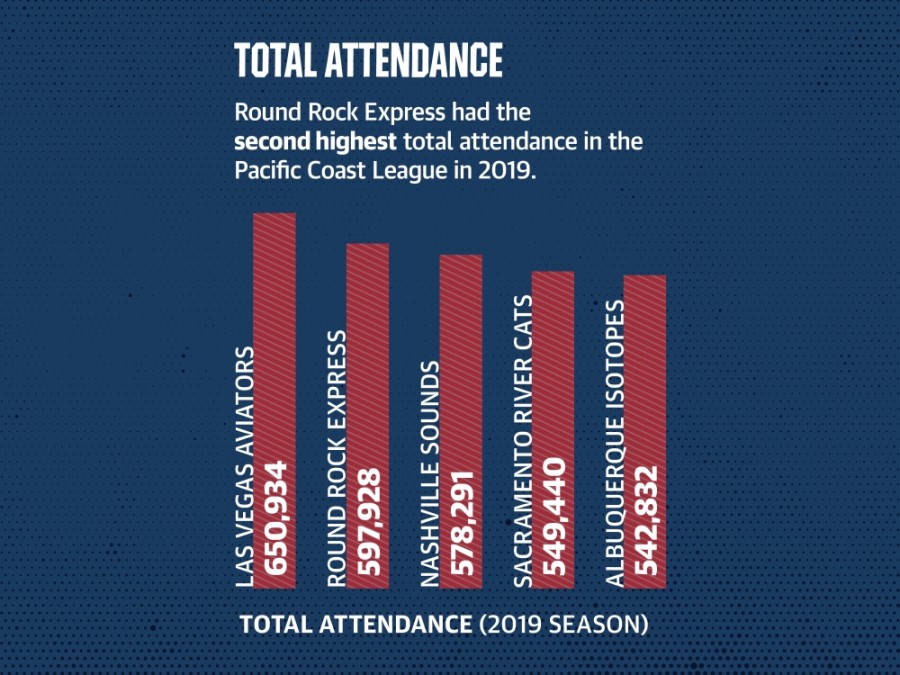 "It's tough to know how much revenue we might be able to recapture this year," Jackson said. "I don't think it's going to be near enough. Without baseball, it'll be devastating to our business."
RS3 employs approximately 50 full-time staff, Jackson said.
"Some people might think we make money hand over fist, but that's not the case," he said. "We're actually a small business. We're an events-based business. When we can't run events, we can't bring in any revenue."
Dell Diamond, a city-owned facility, functions as a multi-purpose sports and entertainment complex, hosting concerts, festivals and other events in addition to baseball.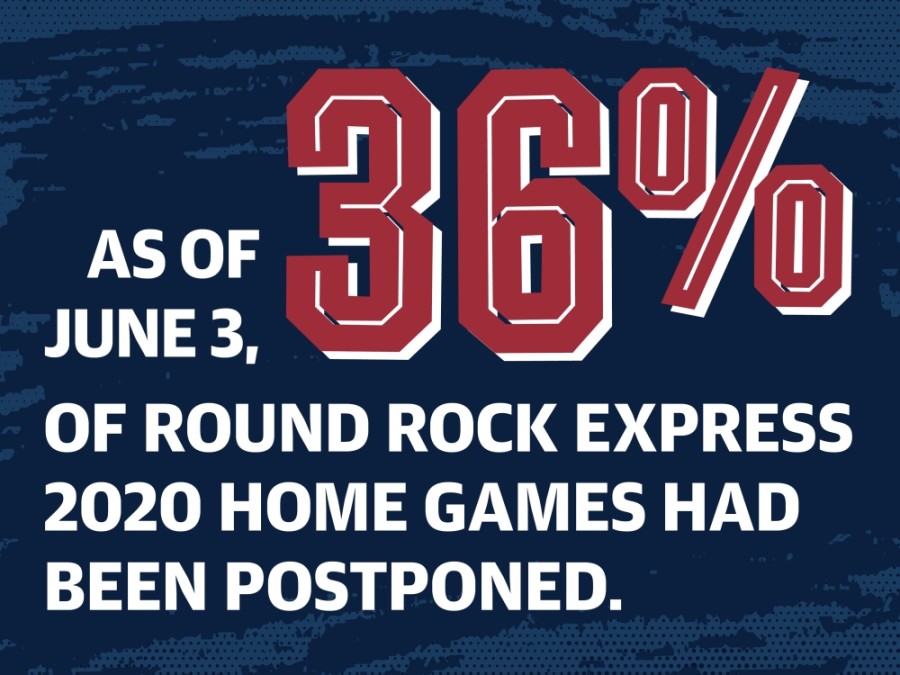 Given the uncertainty of the 2020 baseball season, staff said they anticipate being creative and possibly hosting new and different events to drive business and help the company stay solvent.
Jackson said RS3 is evaluating a number of different events and activities, which could include movie nights with safe spacing of guests, socially distant concerts in the parking lot and Dinners at the Diamond with participants spaced out on the infield, among other ideas.
"People may miss out on Express games if that ends up being the case, but we'll get to utilize this facility, maybe in more unique ways than we've ever been able to offer," he said. "Minor League Baseball is known for being really creative. There's not much we haven't tried."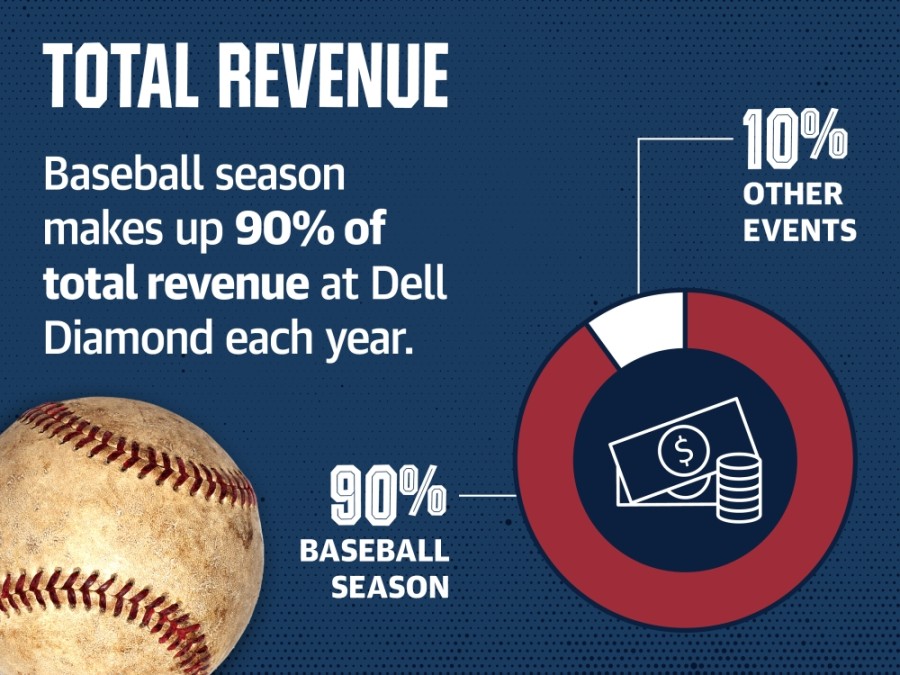 The Express have approximately 2,500 season ticket holders for the 2020 season, Felts said. Last year, the Express averaged just over 8,500 attendees per home game. Across the entire 2019 season, nearly 600,000 people attended Express games at Dell Diamond.
"Baseball is our bread and butter. It's why we're here. It's what we get excited about," Jackson said. "But for our fans, baseball is a byproduct of what this place means to them."
Chad McKenzie, director of sports management and tourism for the city of Round Rock, said outings at Dell Diamond have been a central activity for his family. His son plays baseball at Baylor University in Waco and hopes to play professionally.
"As a family, we love to go to baseball games," McKenzie said. "That part's tough, because there are a lot of families that love going to the ballpark. To not be able to have that in our community right now is difficult."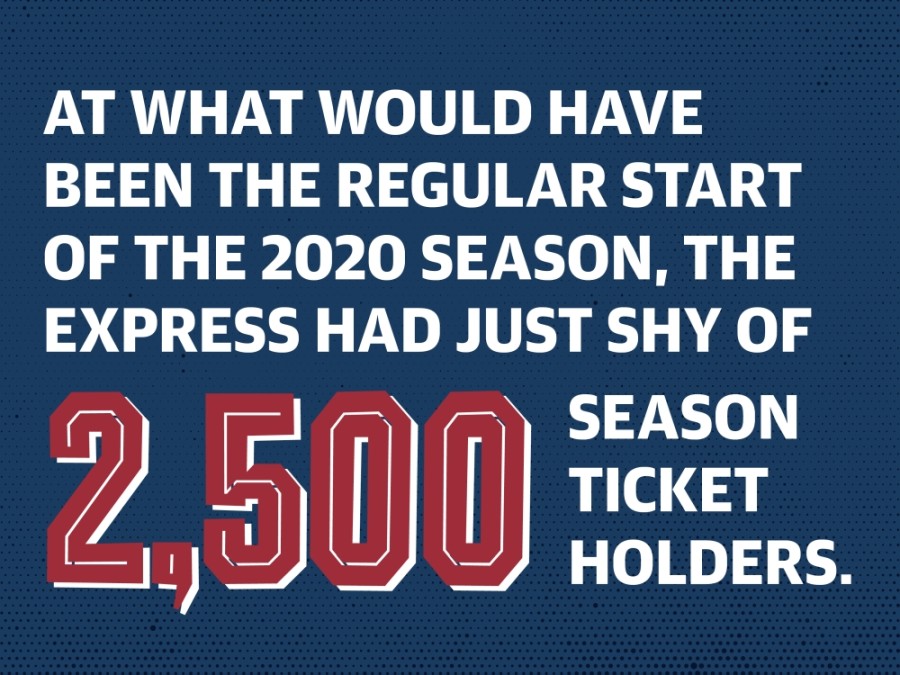 Baseball has long been heralded as America's sport, due in part to the community feel it fosters, McKenzie said. The pace of the sport leads to conversations among families and friends over the course of a three-hour game, he said.
"Baseball isn't for everybody, but community is," McKenzie said. "Express games aren't necessarily just about baseball. It's about seeing friends. Any time you go out there, you're inevitably going to see somebody you know."
Without opportunities to connect and gather publicly as the coronavirus has disrupted the local pace of life, a baseball season on hold is one more "missing piece" of Round Rock's typically thriving, family-oriented community, McKenzie said.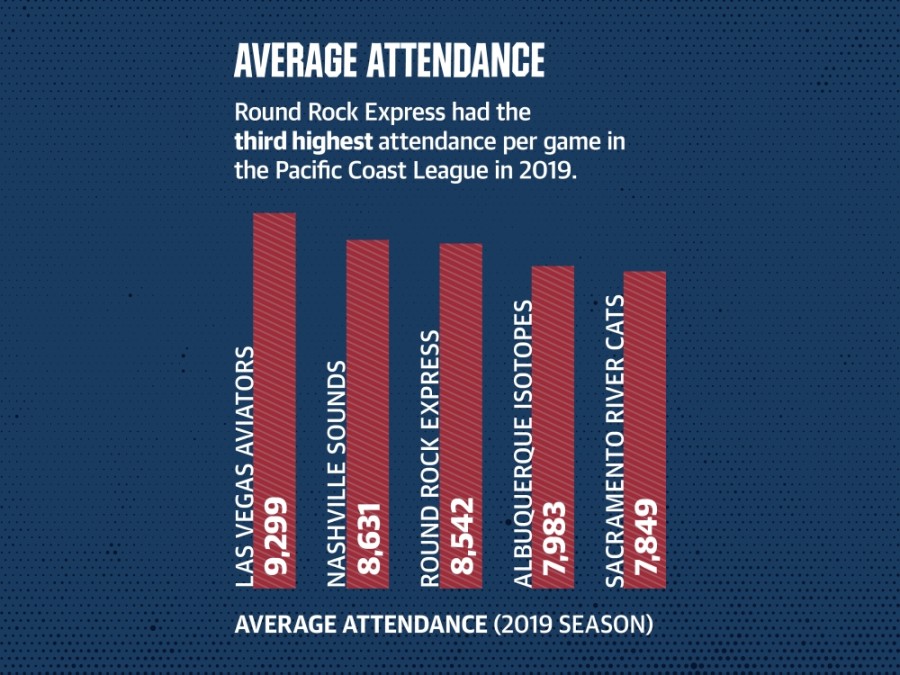 "Dell Diamond is a place that people come to create memories," Jackson said. "People come here to get away from daily life, to celebrate moments with family members and friends, and even for corporate outings. It's been that place now for 20 years. To go a year without that is a big hit to everybody in this community."
The Express season was originally scheduled for early April through Labor Day weekend in September.
Major League teams are looking at possibly resuming play this summer, and postponed games could potentially be rescheduled with an extension of the season, Jackson said.
"Whether it's a restart of the 2020 season or it's 2021, I just can't wait until those crowds return," Jackson said. "I'm trying to envision that first game when we open up our gates, seeing everybody's faces. What that's going to feel like, what that's going to mean—it's going to be emotional, to be honest."