On the evening of May 31, Korina Lurie stood on the corner of Red Bud Lane and Forest Creek Drive in Round Rock. As cars passed, she held a sign above her head: "End Systemic Racism."
"I was fed up," Lurie said. "So, I made a sign and thought maybe Round Rock could use a protest."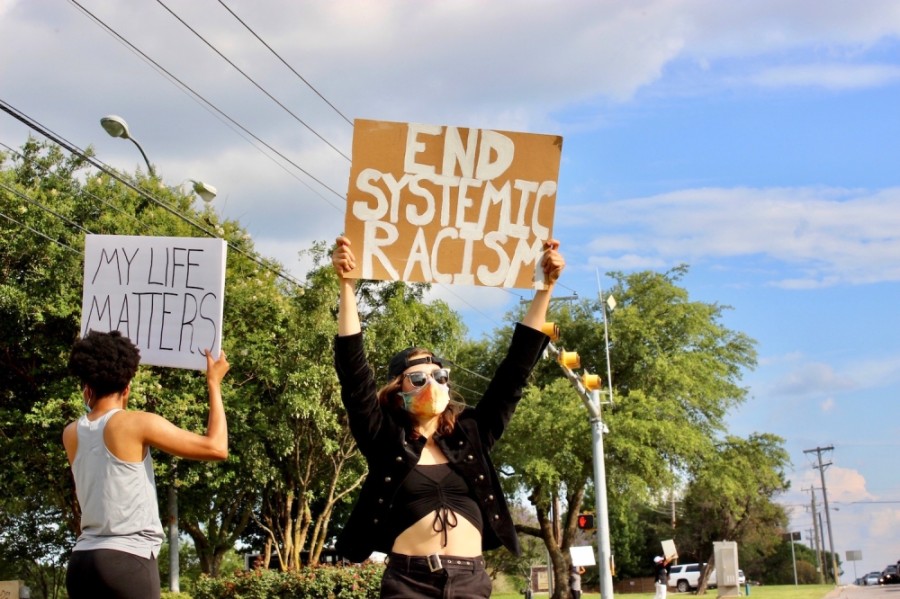 She stood alone most of that first night, but she was not unnoticed. Marilyn Nzoiwu drove by and—inspired by what she saw—gathered her brothers and sister. On June 1, the second night of protesting, more than 40 people gathered, Lurie estimated.
Nzoiwu, holding a sign that with the words "My Life Matters," said she was motivated to speak out against violence toward the black community. She pointed to the recent death of George Floyd—as well as Breonna Taylor and Ahmaud Arbery—at the hands of current or former police officers.
"We were hearing about this all over the news," said William Nzoiwu, Marilyn's brother. "When we saw Korina out here, we decided to do something about it."
The Nzoiwu siblings, as well as the many others gathered, said the idea of protesting in Austin raised safety concerns. Austin police have arrested more than 50 people
in relation to the protests
as well as utilizing tear gas and pepper spray. With large crowds gathering downtown, public health officials feared the spread of the coronavirus.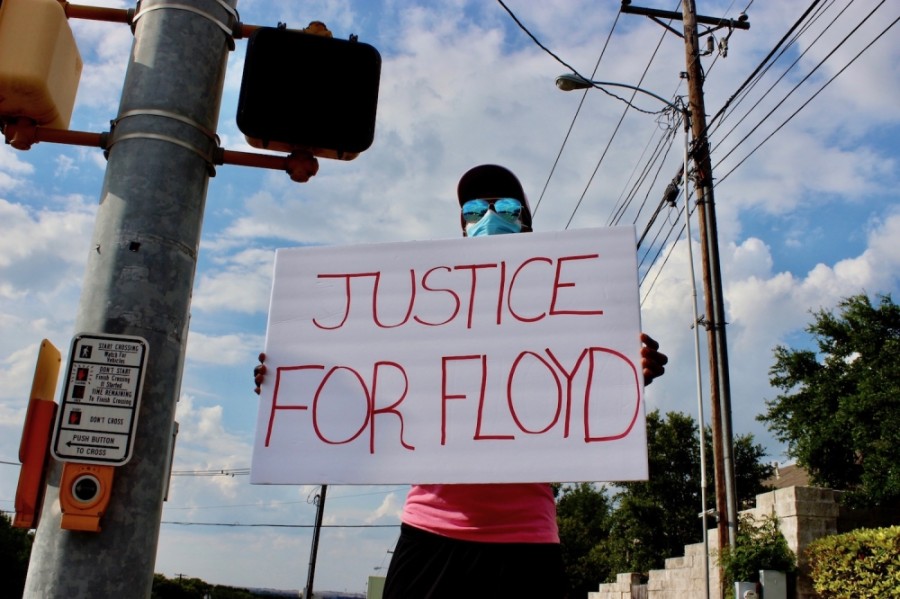 A Round Rock protest offered a safer way to share his views within his own community, William Nzoiwu said.
"We didn't know what kind of reaction we would get, because I've never seen anything like this out here before," he said. "All the positive feedback we got really inspired us to keep coming out here. It made me really feel like I could make a difference."
Katherine Mengis, a mother of two, said the Round Rock protest gave her family a chance to safely spread awareness in their own community.
"I've been wanting to protest, but I was a little nervous about everything I saw in the news about Austin," Mengis said. "So, I thought this was our chance."
For Mengis and her sons, the issue is deeply personal.
"We can't stay quiet," she said. "I have two brown boys. "I've had the talk with them, starting years ago, age appropriate, as to how they're seen in this world. They know what we're fighting for. They know why we're here."
Each of her sons made his own sign, selecting the message he wanted to display to the world.
Standing on the busy intersection at 6:15 on the evening of June 2, the younger of the two peeked above his sign, only his eyes visible above the words, "I'm not a threat."