Robert Sanchez stood in the front lawn of his Round Rock home on the morning of June 7. Wearing sunglasses, a blue-and-white pinstriped shirt and a flight cap, he raised his right hand to his mouth in a gesture of surprise.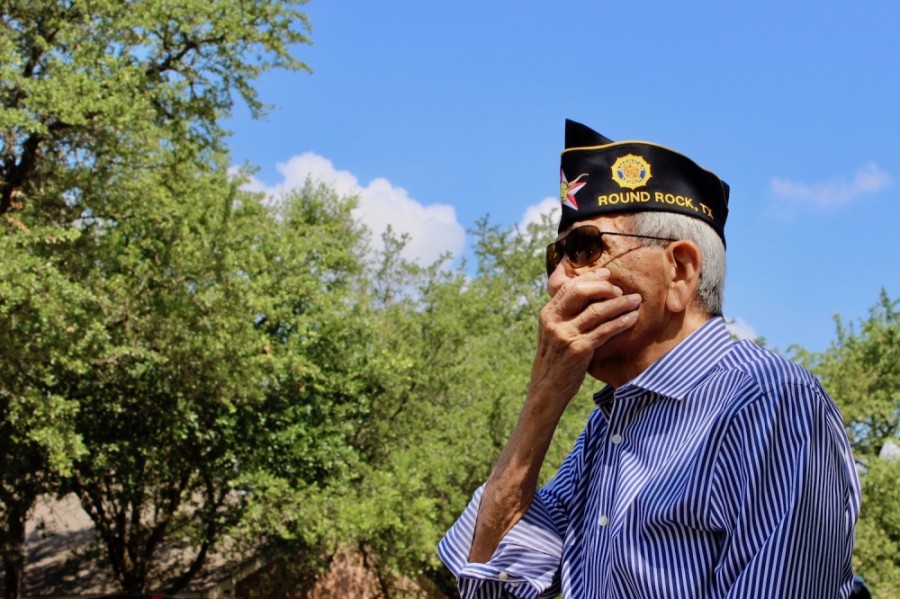 "Oh my God," he said, his voice barely audible above a growing rumble. "All this for me?"
Motorcycles, Corvettes, fire trucks, police SUVs and dozens of decorated cars lined the block. Displaying American flags and homemade posters, a swell of parade participants had gathered to celebrate Sanchez's 100th birthday.
A veteran of the United States military,
Sanchez flew planes
during World War II, the Korean War and the Vietnam War. He served a 30-year career in the U.S. Army Air Corps and the U.S. Air Force, ultimately earning the rank of chief master sergeant in the Air Force.
Sanchez received numerous accolades throughout his military career, including four Air Medals and the Distinguished Flying Cross, both of which are given for heroism in flight.
In 2019, to commemorate the 75th anniversary of the invasion of Normandy, the French Consul General Alexis Andres presented Sanchez with the Legion of Honor, the highest French distinction for military or civilian efforts.
Nearly a year to the day, Andres surprised Sanchez by participating in his birthday parade.
"When I received the invitation from the family to celebrate Robert's birthday, I said, 'yes' immediately," Andres said. He presented Sanchez with a bottle of champagne and lead the crowd in a round of "Happy Birthday" in French.
Also in attendance was U.S. Rep. John Carter, R-Round Rock, of Texas' 31st Congressional District, which includes Williamson and Bell counties.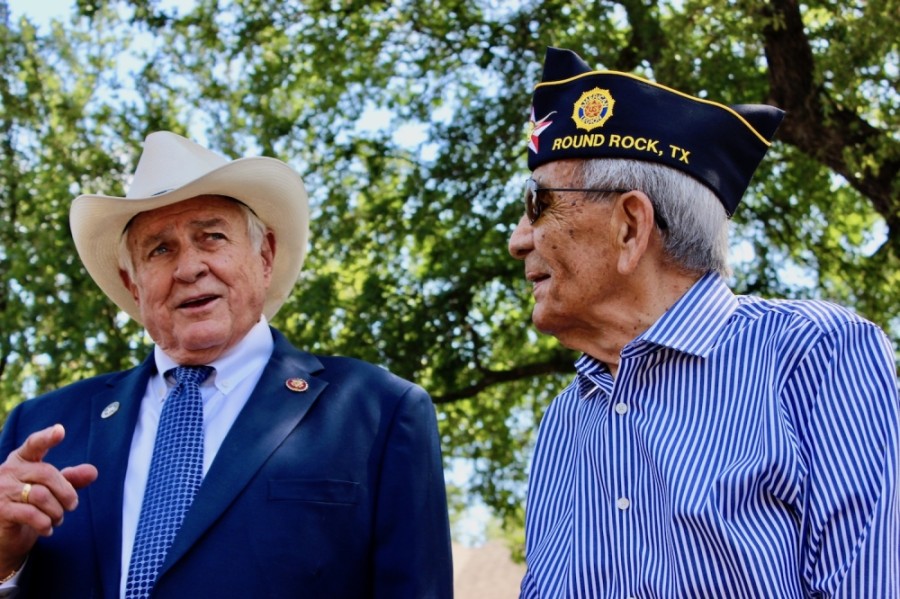 "It is an honor to celebrate your birthday," Carter said as he shook Sanchez's hand. "Thank you for your service. You are a great American."
Carter shared a personal anecdote about his respect for WWII veterans, instilled in him from a young age.
"I was born one month before the bombing of Pearl Harbor," Carter said. "So, as a little kid, growing up, there were no bigger heroes to me than the veterans who came back."
Representatives from the Williamson County Sheriff's Office, as well as the Round Rock, Georgetown, and Cedar Park police and fire departments participated in the parade. Officers presented Sanchez with certificates, flags flown in his honor and other tokens of appreciation. The Patriot Guard Riders of Texas, a nonprofit that honors military veterans, sent over 70 motorcyclists to participate.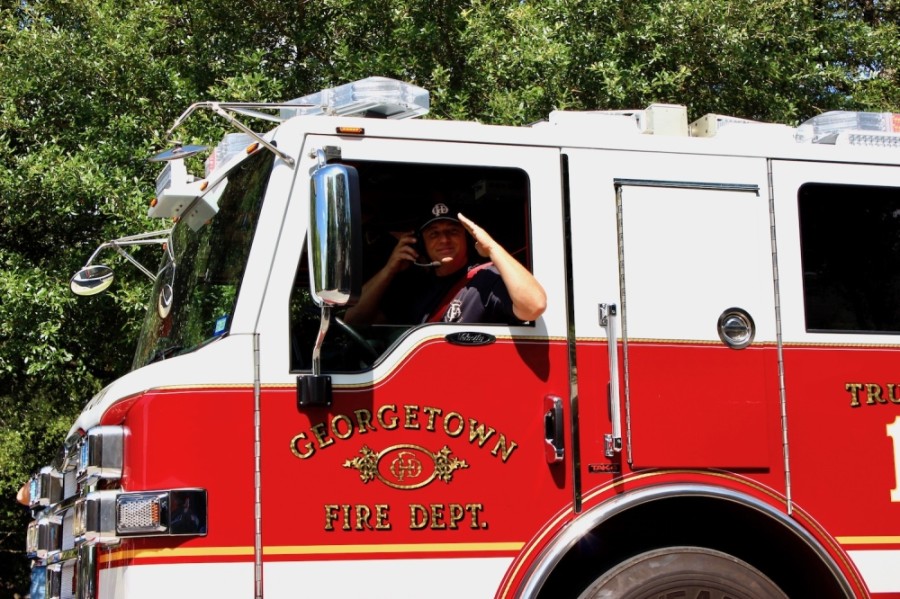 As the parade concluded, a Georgetown firefighter leaned out of the truck while it slowed to a stop in front of Sanchez.
"Thank you for everything, sir," the firefighter said with a salute.
Sanchez pressed one hand into his cane and the other to his forehead as he saluted in return.