From hiking trails to soccer fields, visitors to
Old Settlers Park
in Round Rock find no shortage of outdoor activities underway. However, a lack of "purposeful passive space"—comfortable places to read or enjoy a picnic—is becoming increasingly apparent, said Rick Atkins, Round Rock's parks and recreation director.
"We found out during the pandemic that we have a lot of users who want to come out to the park and relax and be in open spaces," Atkins told Round Rock City Council members during an Oct. 20 meeting.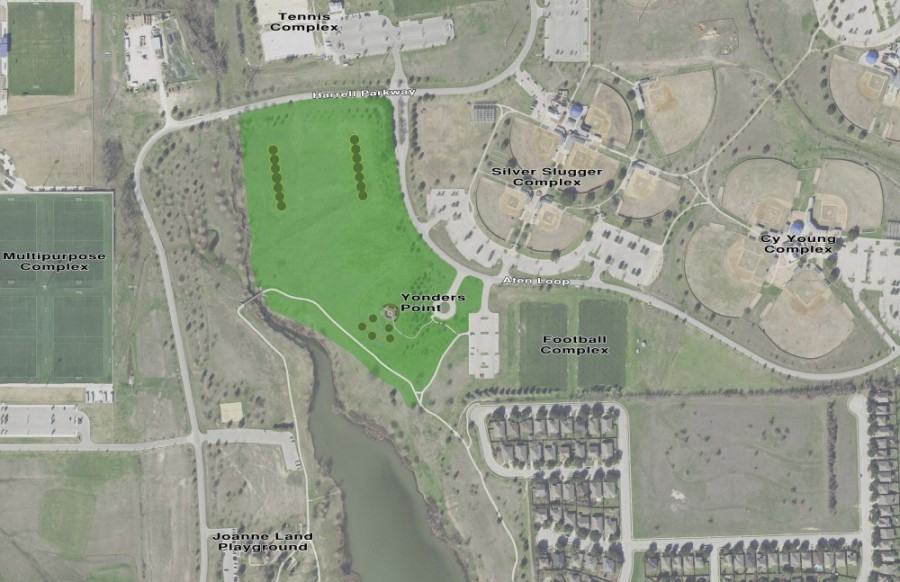 He presented early plans for Yonders Point, a plaza and a terraced seating area with pergolas, swings and lounge chairs that will overlook Bright Lake. The improvements are slated for a field southwest of the intersection of Harrell Parkway and Aten Loop.
"This is an exciting project for us," Atkins said. "It will shape Old Settlers Park a little bit more."
Council approved two contracts related to the project Oct. 22: a contract with Partners Remodeling, Restoration and Waterproofing LLC for site work for $209,664.50 and a $164,645.47 contract with WLE LLC for irrigation lines.
Atkins said park staff will come back to council over the coming months with additional contracts for trees, landscaping, seating and other improvements. At this time, park staff said the project is anticipated to be complete by spring 2021.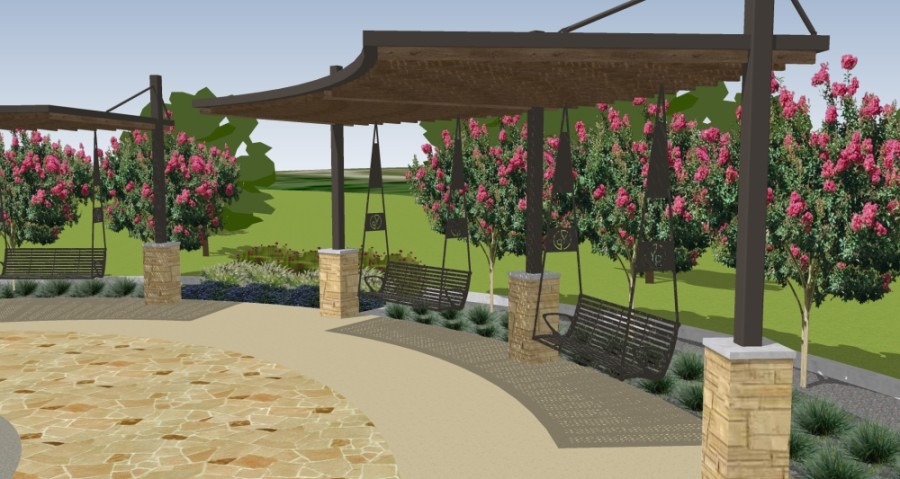 Funding for the project is anticipated to come through two sources. Lower Colorado River Authority funding—received as a reimbursement for the public utility running transmission lines through Round Rock parks—will pay for the site work contract. The city's tree fund will foot the bill for the irrigation lines, Atkins said.
In addition to creating an inviting space for park users to sit and enjoy nature, the beautification effort addresses another need, Atkins said. Old Settlers Park hosts a number of cross-country meets, including the state University Interscholastic League championship race, a Big 12 meet and a number of local high school events. The proposed plaza would be located at the entrance to the course, providing an overlook for onlookers.
"This allows us to dress up that area, meet our citizen's needs and continue to beautify the park by creating a passive area," Atkins said.