From a bird's-eye view, the 26.3-mile trail that loops around Lake Georgetown appears to be in the shape of a dragon. For cyclists who have tackled the rugged limestone terrain, The Dragon lives up to its name.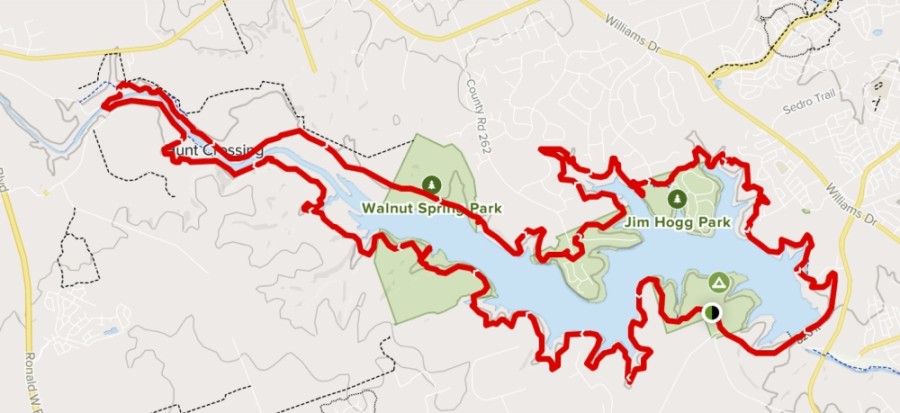 "It's a challenge,"
Georgetown Cyclewerx
owner Paul Littlefield said. "The trail is known for being one big adventure."
The
Goodwater Trail
is one of only two trails in Texas with an International Mountain Bicycling Association
Epic designation
. This distinction means a trail is considered technically demanding, physically challenging and set within a landscape that is beautiful to behold.
"As far as difficulty, it's on par with trails I've ridden all over the [United] States—Colorado, Utah, any of the typically tough places," Littlefield said.
The IMBA describes the trail as one that offers "sweeping views of the lake as it weaves through cedar stands and cactus-strewn fields of limestone."
Littlefield said the terrain is "very, very rugged." While it is relatively flat, he said there are a few steep climbs.
"In a whole loop you don't get a total elevation gain that's all that impressive, but you're going up and down over the rocks the whole time, so it's super challenging," he said.
The Mountain Biking Project lists the highest elevation as 911 feet and the lowest point at 802 feet. Cyclists can expect an average grade for climbs and descents of 1% and a maximum of 15%, per The MTB Project's data.
"I wouldn't recommend very many riders except the most experienced ones to head out there for the full loop, unless they've experienced some of the shorter sections of the trail," Littlefield said. "It's not very beginner friendly."
Littlefield also encourages those who are attempting to master the trail to brush up on bicycle repair knowledge and be prepared to change a flat tire. Cyclists should pack plenty of water and food to replenish calories, especially this time of year, he said.
"At [Georgetown Cyclewerx], we specialize in the rugged gear and the types of bikes that work well for riding out there," Littlefield said. "We have a lot of local trail knowledge, and advice for the kind of gear that it takes to get around the loop."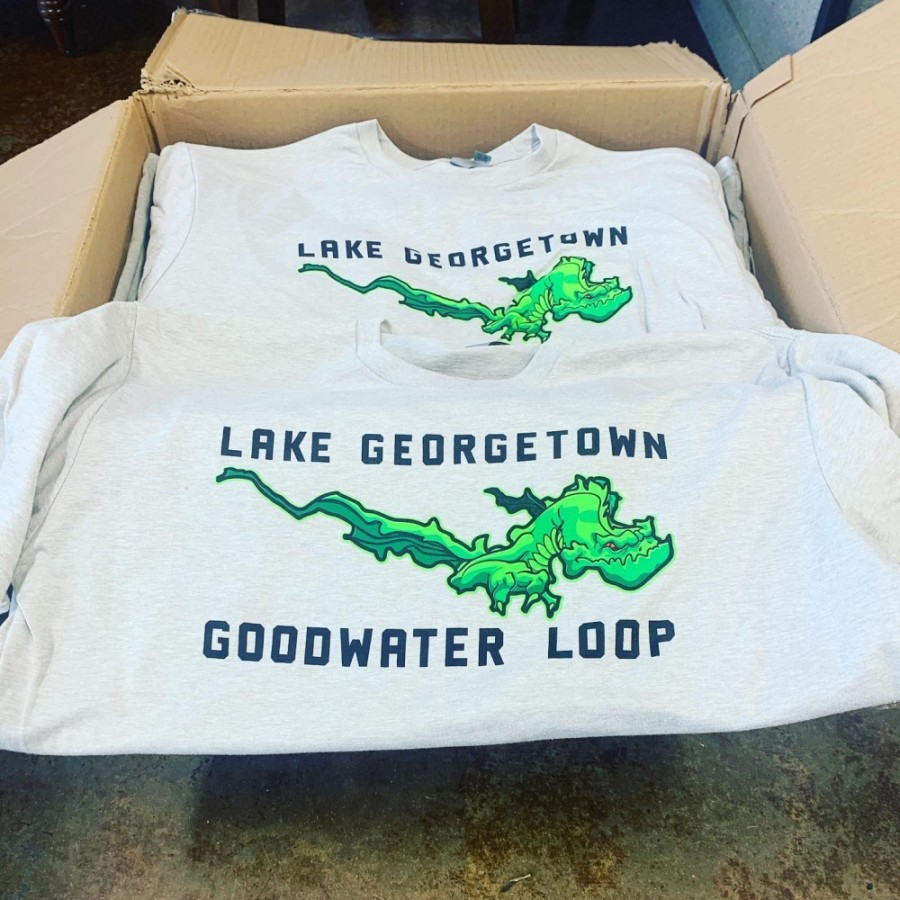 The bicycle shop, located at 3010 Williams Drive, Ste. 118, Georgetown, offers a free T-shirt to cyclists who can offer proof that they completed the entire loop, Littlefield said.
Annually, in November, an event called Dragon Slayer is hosted at the lake, which involves a three-lap challenge with a slightly extended loop, for a total of around 90 miles. Littlefield said it took him nearly 12 hours to "slay The Dragon."
Over the past 10 years, Littlefield estimates he has completed the loop approximately 20 times.
"We're into it," he said. "It's a big part of what we and all my buddies do."