Changes could be on the horizon in downtown Pflugerville. From building standards to parking restrictions, a set of proposed code amendments is under consideration at this time.
The city will host a
virtual meeting
Aug. 19 at 5 p.m. to discuss proposed
amendments
for the downtown corridor. Council members and city staff will provide an overview of the proposed changes and address citizens' questions.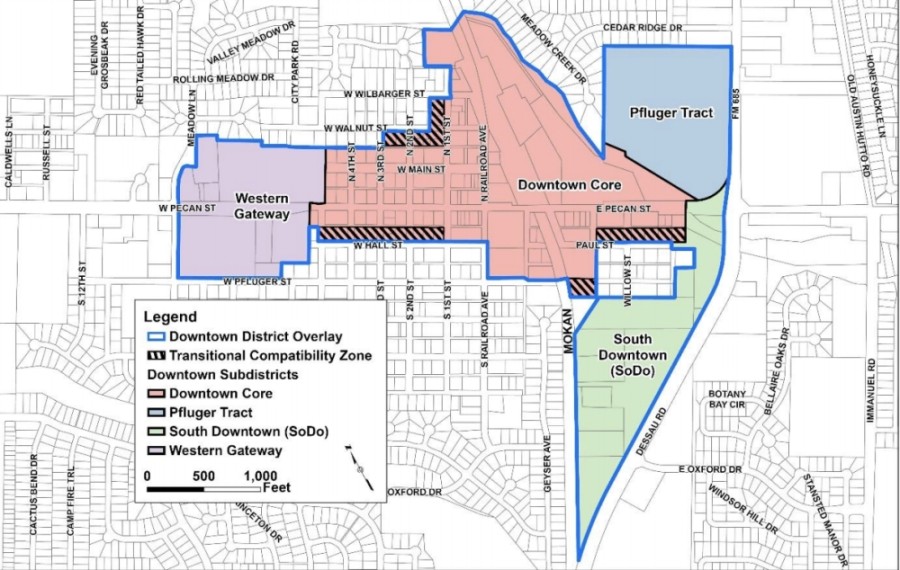 The changes would impact land use requirements and building standards for new development and redevelopment of downtown properties. Restrictions are under consideration for types of commercial buildings to help create improved compatibility with neighboring residential areas.
The code amendments would apply to Pflugerville's
downtown district overlay
, a geographic area ranging from FM 685 to West Pecan Street that is divided into several neighborhoods and subdistricts, which aim to define strategic areas for development.
Code changes up for consideration also address downtown parking requirements, landscaping and signage as well as architectural, site design and building layout provisions.
Amendments under consideration would not rezone properties in the downtown district.
Code changes are required to go before the Pflugerville Planning and Zoning Commission and Pflugerville City Council. A timeline for these next steps has not yet been announced.