Demolition is underway to clear a 3.7-acre lot near downtown Round Rock for The Depot Townhomes.
"It's long awaited," said Ann Rayborn with InTown Homes, the Houston-based developers behind the project. "We have been in the starting gates for quite some time, just waiting for all the paperwork to be completed. We've finally been released, and we're off to the races now."
The Depot will include 80 townhomes with floor plans ranging from two to four bedrooms. The units will span from 1,300-2,800 square feet and will offer 12-foot ceilings and hardwood floors.
Several units will have a residential space upstairs and an office space downstairs. Many will offer rooftop decks with views of downtown Round Rock, Rayborn said.
"This is going to be amazing place to live," she said. "Your backyard is downtown Round Rock."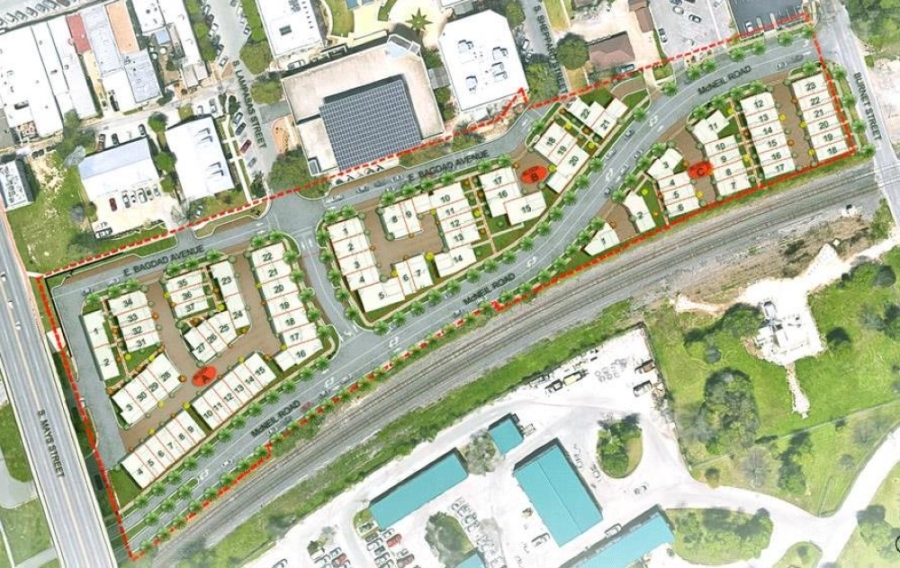 The site, located south of Bagdad Avenue from Mays Street to Burnet Street, runs along the Union Pacific Railroad tracks.
"We decided to embrace the railroad tracks in the name 'The Depot,'" Rayborn said. "Railroads are urban. When you build downtown, they're part of the landscape."
Next steps for the project include infrastructure work—installation of water, sewer and electrical lines, she said.
Following this, Rayborn anticipates construction on the units could begin in early 2021.
"Who would've thought about urban living in downtown Round Rock? The area is evolving into an adorable and thriving place to be," Rayborn said.