Students could be heard chatting in classrooms across Pflugerville ISD in a number of languages—Vietnamese, Spanish and English among them—as recently as February.
However, following spring break, the pandemic prevented opportunities for students to practice their budding linguistic skills with peers and teachers face-to-face.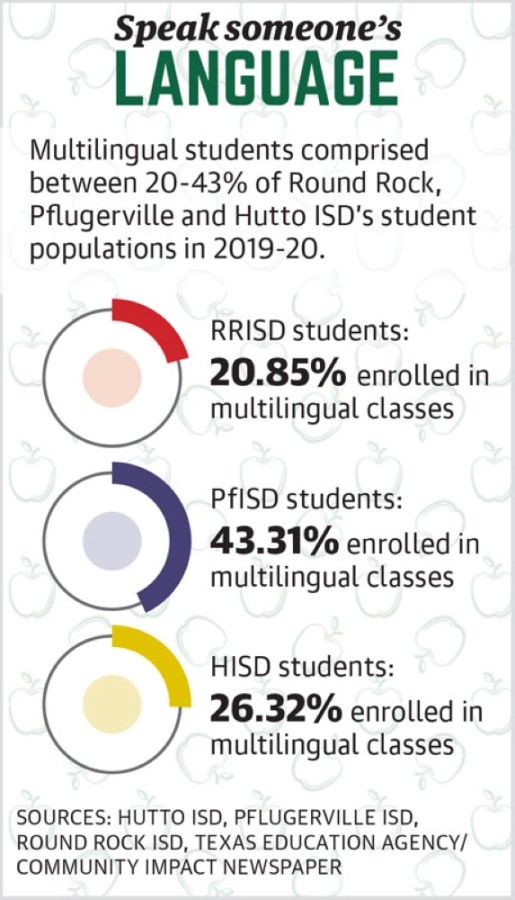 The necessity of multilingual education is especially strong at PfISD. Within the district, 43% of students are classified as English language learners, English as a second language students or are enrolled in bilingual education, per 2019-20 Texas Education Agency data.
Whereas the spring semester included both live teaching and independent studies, the district opted for more of an emphasis on real-time engagement for the fall semester, PfISD spokesperson Tamra Spence said. This format is particularly beneficial for multilingual students who often learn best from live interactions, she said.
"Those kids can now have actual class time with their teacher and with their peers," Spence said.
Initial screenings conducted in elementary school will require an in-person evaluation, she said. Safety provisions have been put into place for social distancing protocols.
For middle and high school students, the option of an online assessment is available.
Similar to adaptations made for the general education curriculum, Spence said the district is prioritizing real-time interactions this fall to best replicate in-person lessons for language learners.
"The big part for multilingual students is that conversational component," Spence said. "Across the district, what we're really having to analyze and look at is how do we put all of this learning into a virtual world?"