With increased need for personal protective equipment during the coronavirus pandemic, Pflugerville-based Essentium Materials has begun producing PPE using 3D printing technology.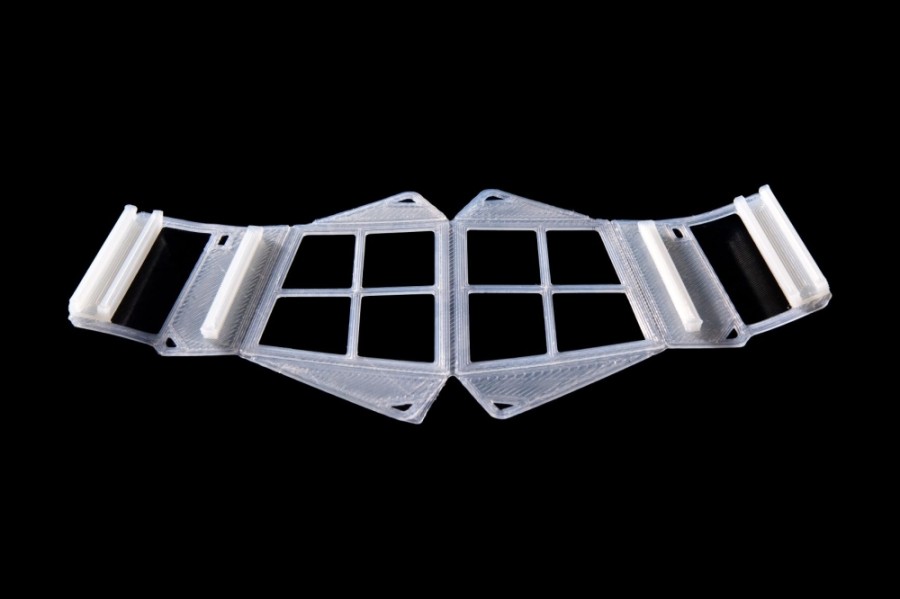 Essentium, an industrial-scale additive manufacturer, has partnered with the Texas Division of Emergency Management, the Texas Military Department and other organizations to provide PPE throughout the state, according to a June 24 company news release.
"The State of Texas is creating a potential blueprint for sustainable access to PPE," Essentium CEO and co-founder Blake Teipel said in the release. "We are proud to be part of this initiative, and I commend Governor Abbott's visionary leadership in setting a path of clarity and water-tight coordination in its creation and ensuring it is subject to the highest level of oversight."
More than 60,000 3D-printed face mask kits have been produced for Texas by Essentium. Each kit includes a reusable mask frame that can be cleaned between uses, as well as single-use filters. With replaceable filters included, the kits represent "the equivalent of providing between 1.9 to 3.8 million individual masks," the release states.
Essentium Materials
19025 N. Heatherwilde Blvd., Pflugerville
979-777-2354
www.essentium3d.com