With in-person shopping and dining experiences prohibited during the coronavirus pandemic, area businesses and restaurants have turn to new and innovating ways to generate revenue and serve clientele. Here are four Round Rock, Pflugerville and Hutto small businesses that have upgraded business strategies in the age of social distancing.
MI MUNDO COFFEEHOUSE & ROASTERY — ROUND ROCK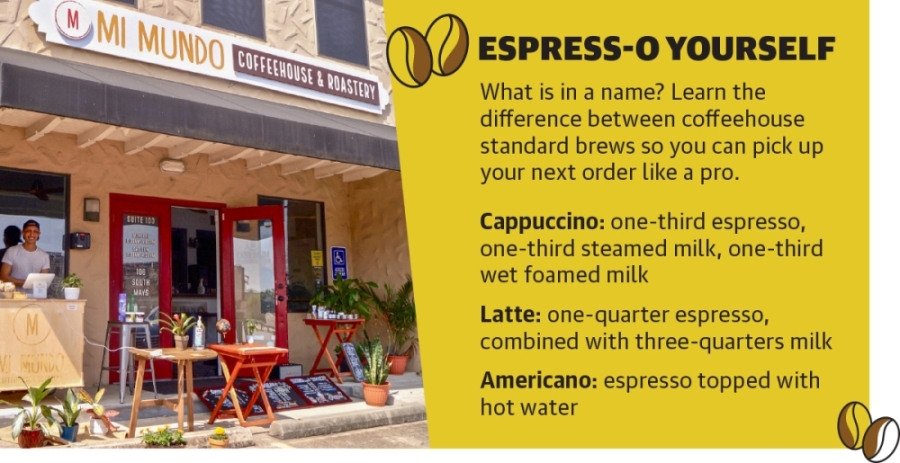 What is life without caffeine? Independently-owned coffee shops in Round Rock, Pflugerville and Hutto thrive off community support.
In an effort to keep the coffee flowing, Round Rock-based Mi Mundo Coffeehouse & Roastery has turned to takeout services for its downtown patrons.
The shop has moved operations outside for curbside pickup, with decorative plants helping to keep a six-foot barrier between customers and staff.
Payment and pickup stations stand adjacent to wooden placards listing menu offerings—including espresso, teas, pastries and pre-packaged coffee beans. Along with specialty drinks and fresh tamales, Mi Mundo also sells products from other area independent companies, including Hempsy CBD, 512 Seasoning Company and Waterloo Candles.
BROTHERTON'S BLACK IRON BARBECUE — PFLUGERVILLE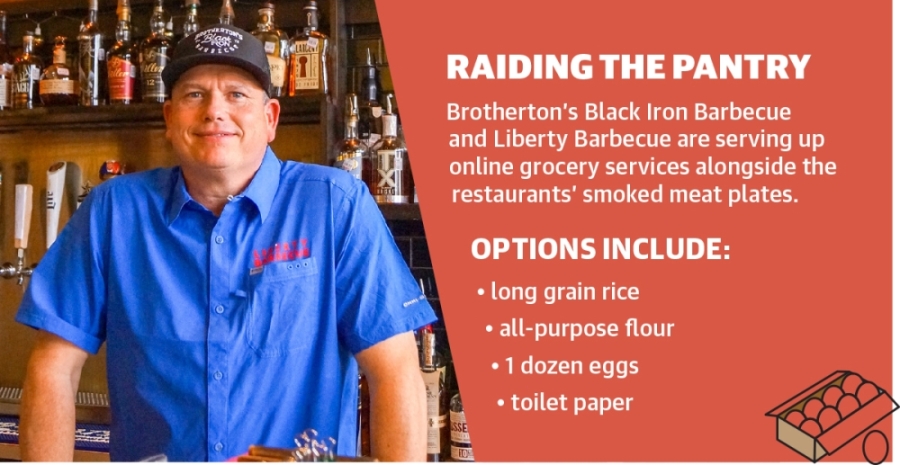 With restaurants throughout Travis and Williamson counties temporarily shuttering dine-in services and turning to a takeout and delivery model, some have found innovative ways to continually serve customers. John Brotherton, owner of Brotherton's Black Iron Barbecue in Pflugerville and Liberty Barbecue in Round Rock, has translated classic smoked sausages and brisket plates to takeout containers, while also opening up pantries to those in need of purchasing hard to find home goods.
As part of an online ordering menu, customers can also browse through Brotherton's grocery items for sale, featuring flour, eggs and yes, even toilet paper.
"The [employees] that choose to come to work every day not only want to get a paycheck, but they also want to make a difference in the community," Brotherton wrote in a March 26 Facebook post.
As of April 14, Liberty Barbecue has temporarily closed its operations due to the coronavirus pandemic.
TOAST + TIMBER — ROUND ROCK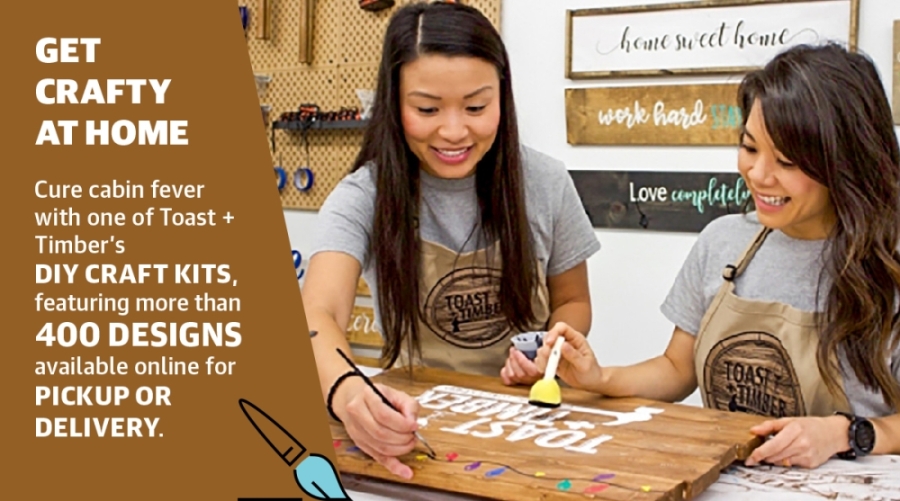 With cooped up residents looking for things to do during Travis and Williamson counties' shelter in place orders, some area art studios have tapped into their more creative sides when it comes to studio classes.
Toast + Timber, a Round Rock craft studio, has launched virtual do-it-yourself art classes with pickup and home delivery services of DIY kits for area residents. The virtual workshops, complete with take-home kits, offer how-to's for wooden signs and children's projects.
"We are hoping to bring a little fun and creativity into families' homes during this time," co-owner Lisa Tan said in an email to Community Impact Newspaper. "As a small, family-owned business, we are working through this the best we can and hope to bring some light to the community."

THE HUTTO YOGA ROOM — HUTTO
Following an executive order from Gov. Greg Abbott that temporarily shuttered gyms and fitness studios, area instructors are reimagining their fitness routines to fit the digital space.
Carla Stewart's studio, The Hutto Yoga Room, began offering online classes on March 23.
Stewart said a central component of yoga is the communities it helps foster, and added that she wanted to keep that continuous connection with her students.
"One of the reasons why we wanted to do that was to be able to kind of keep the community going," Stewart said. "
We have a pretty tight-knit community of people who show up multiple times a week at the same times, and that's really allowed the connections to still take place. "