Driving along I-35 near Pflugerville, a fluorescent green CBD sign directs drivers to High Society Relief. The business opened in September 2019, and co-owner Tyrone Howard said the first six months of operations were largely bolstered by customers driving by.
Then the pandemic hit. Initially considered a nonessential business, High Society Relief closed temporarily before reopening in June. Since then, the company has been rebuilding its clientele while attracting new customers, Tyrone said.
"We have had to completely start over with customers," Tyrone said. "But the customers that do come in—their anxiety, their stress levels, not sleeping, the worry, the frustration? It's a lot."
Tyrone and his wife, Shakana Howard, first thought of opening a CBD shop in part due to health conditions she faced. Shakana has an unrepaired atrioventricular heart canal and related heart complications, and she was let go from her previous employer after frequent hospitalizations.
The Howards were drawn to the medicinal benefits of CBD, which has been associated with relief for chronic pain, anxiety and insomnia. Sourcing from outside manufacturers, products include edibles, coffee, joint creams and oils.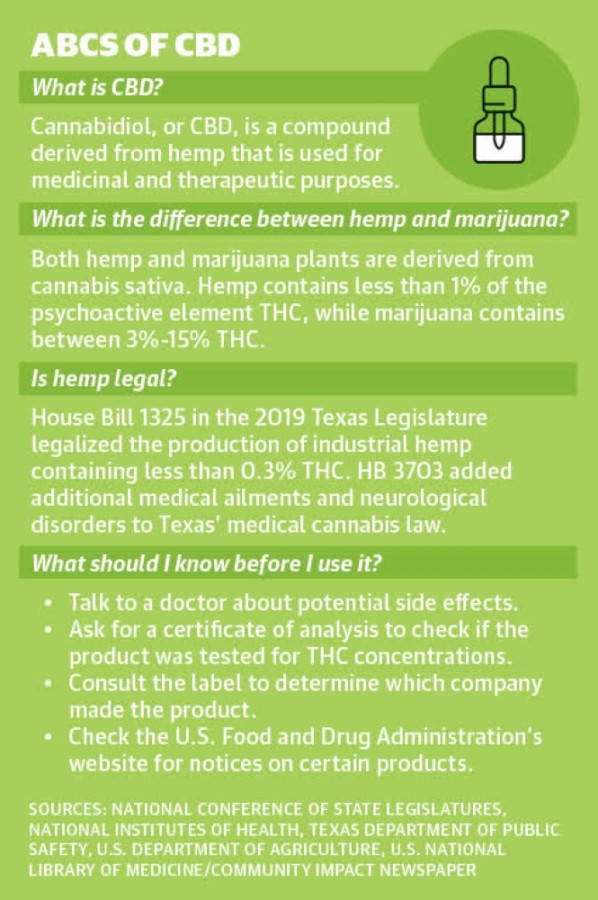 Less than 5% of cannabis- and CBD-related businesses are owned by Black entrepreneurs, according to a 2017 study conducted by the nonprofit Cannabis Cultural Association. Tyrone said that statistic is reflective of stereotypes correlating CBD with marijuana, as well as heightened incarceration rates for Black people when it comes to marijuana-related felonies. Individuals with previous felonies must wait 10 years after serving time before they are allowed to work at or operate a CBD shop, a mandate Tyrone said has disproportionately barred Black business owners from the CBD industry.
"Think about all of the people that before now have gone to jail, who've gotten out or who served time, and now you've legalized a portion of it. It's still THC, and it's still something that somebody went to jail for," Tyrone said.
Alongside operating their business, the Howards engage in political activism, volunteer work and host events at their shop centered around Black entrepreneurship.
"We never got into this business for just this year. We got into the business looking four or five years from now," Tyrone said. "For the young people—I feel like if they can see success, if they see somebody doing that, they'll believe that it can be done and that they can do it."