Drone photos captured Feb. 16 around New Braunfels show a town still mostly covered in snow.
Many stores in downtown New Braunfels were still closed. Hundreds of homes and businesses were still
without power
or were experiencing rolling blackouts.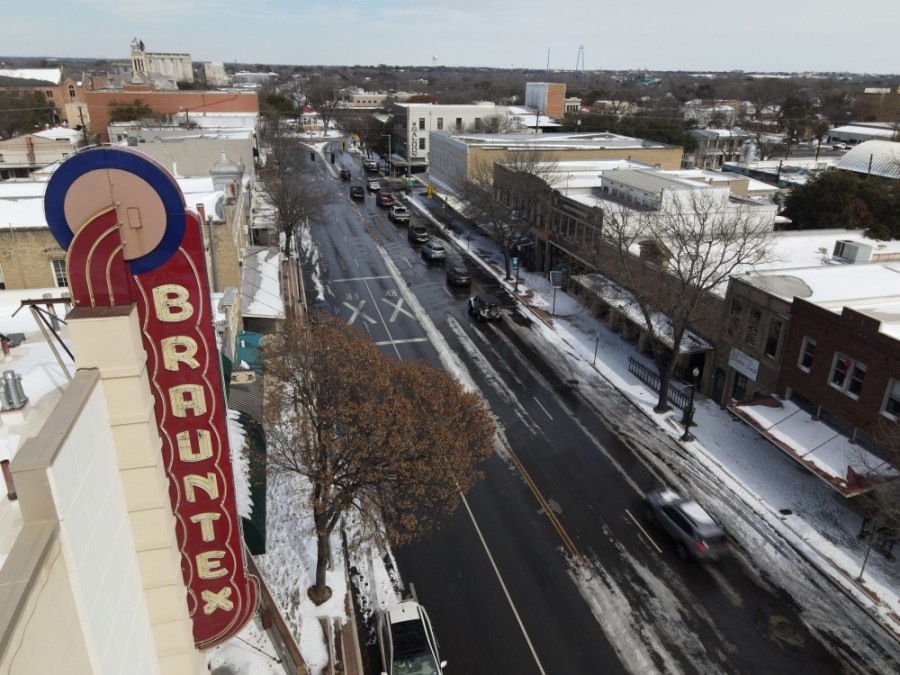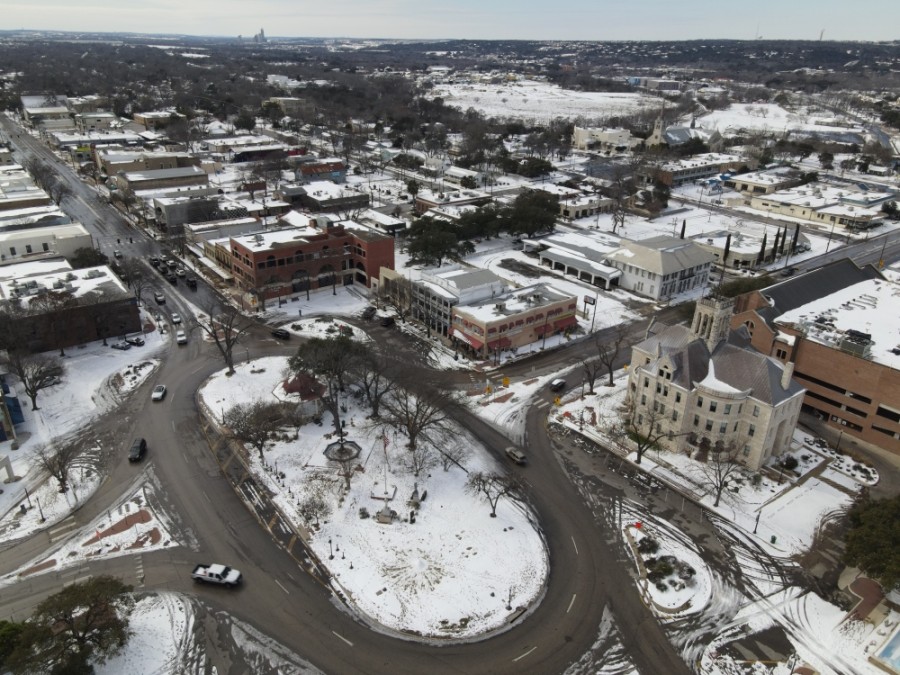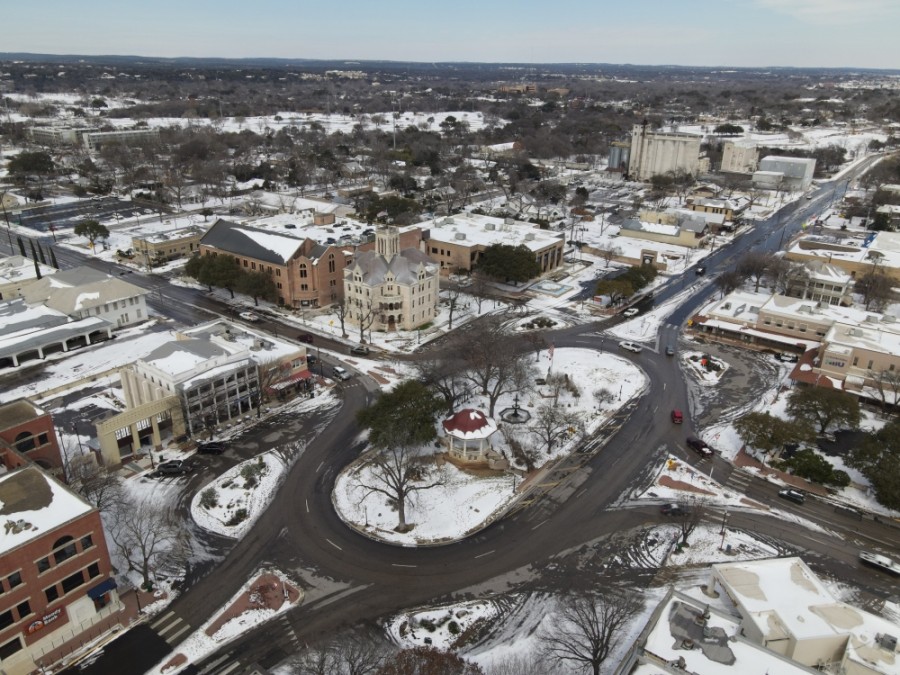 The Comal River Tube Chute, which typically hovers around 70 degrees year-round, was sending steam into the winter air.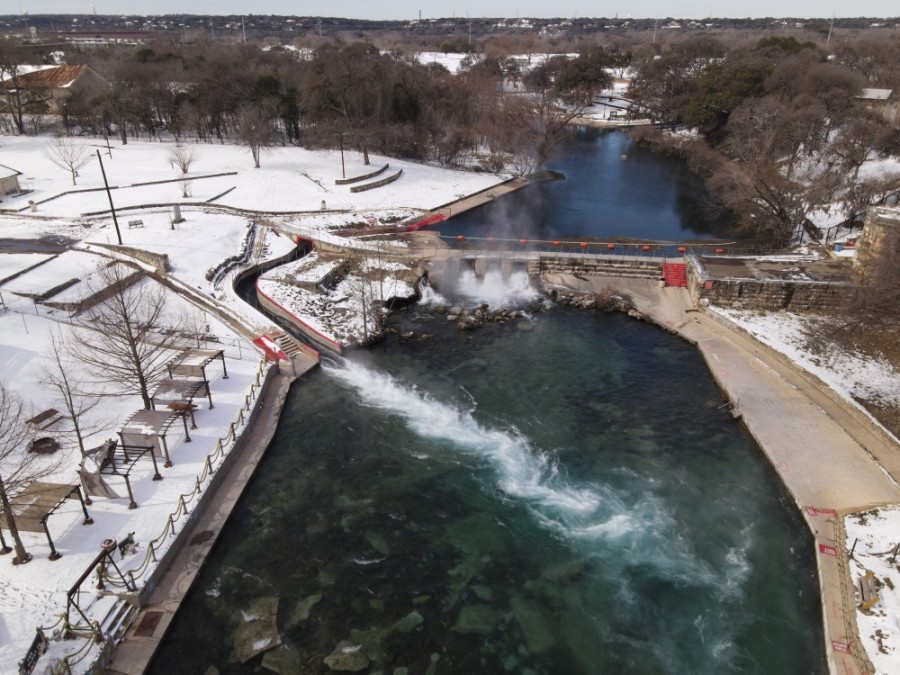 Wursthalle at Wurstfest was
rebuilt
in 2020 after a fire in 2019 destroyed it. Due to the coronavirus pandemic, the annual event was canceled last year.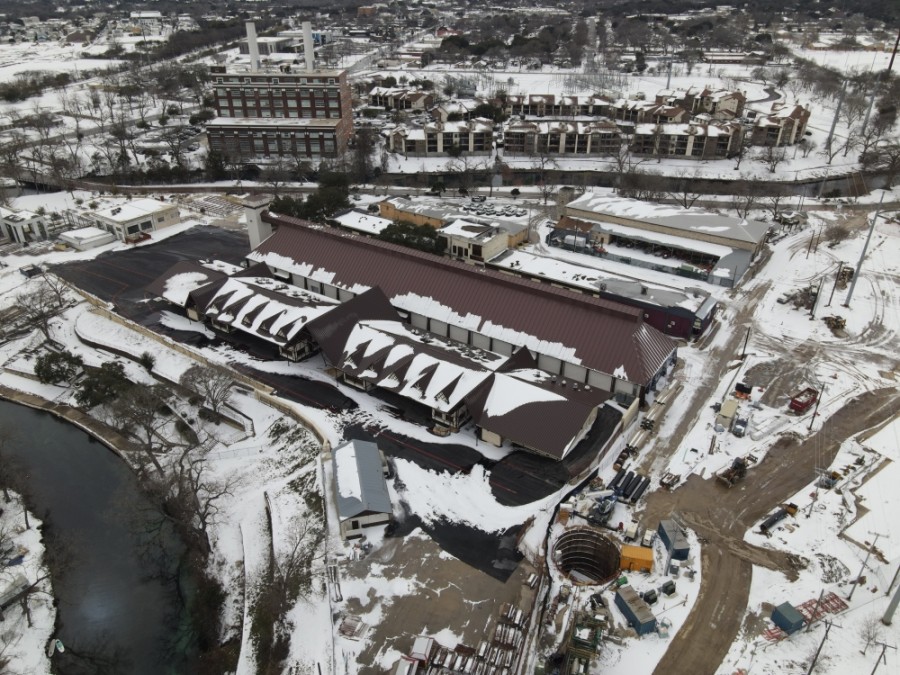 Landa Park's roads were relatively clear, but snow covering the park has yet to melt.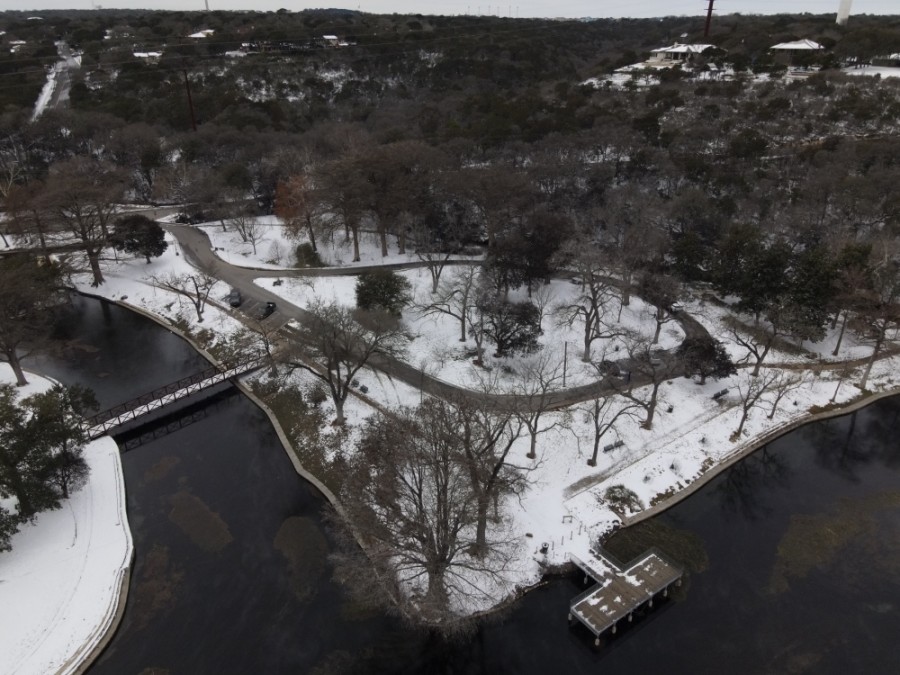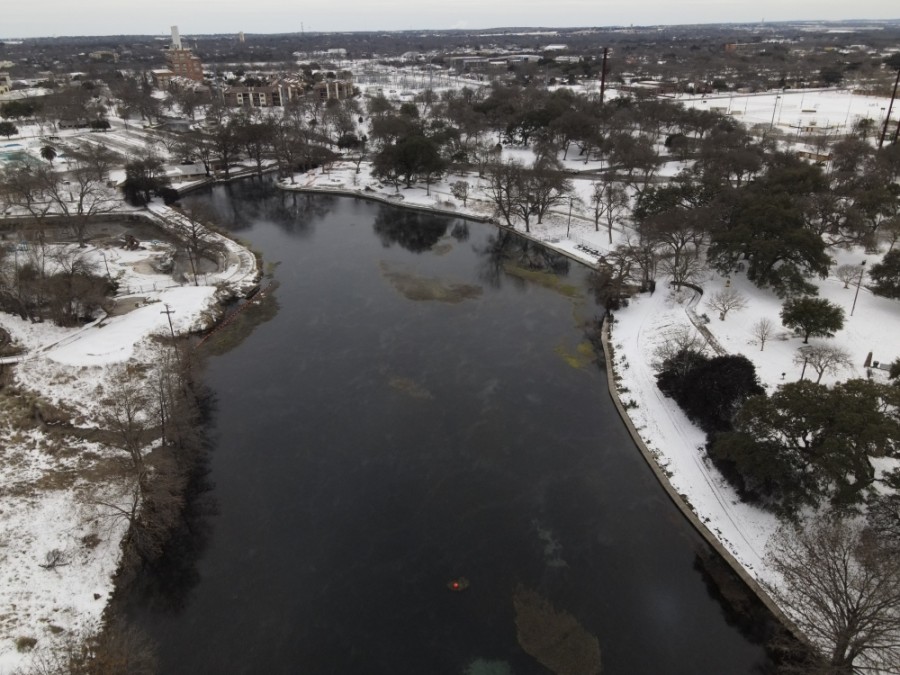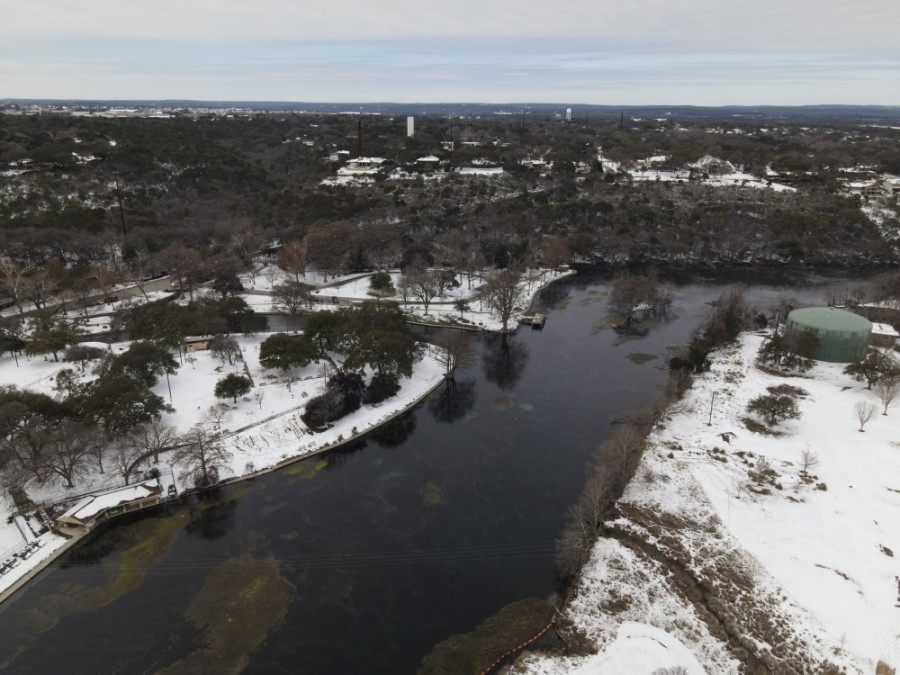 The fairway and greens at Landa Park Golf Course were buried under the weekend's snowfall.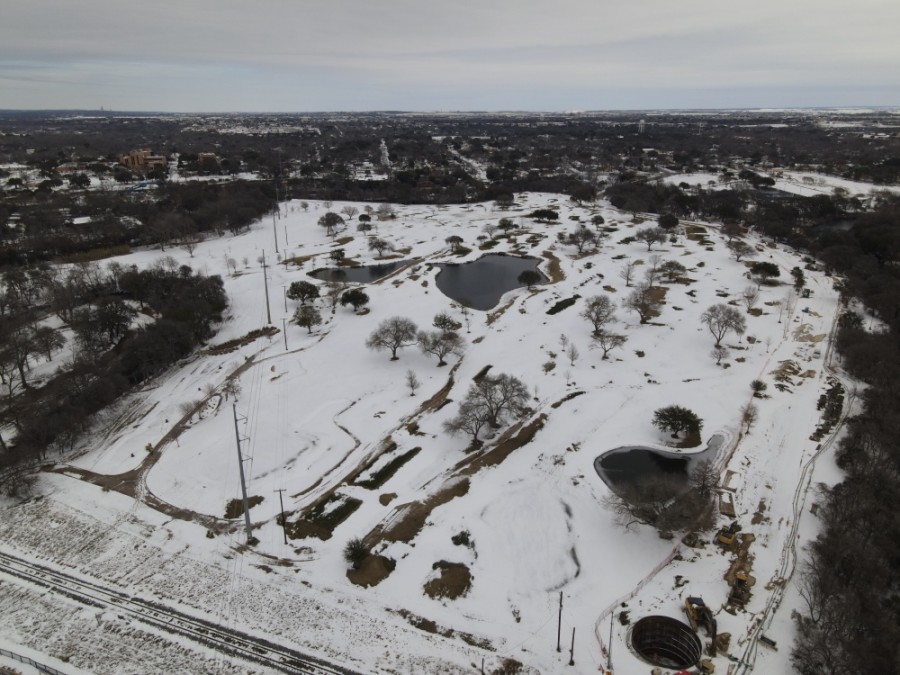 Classes were canceled
at New Braunfels High School and other New Braunfels ISD campuses due to the weather. Comal ISD also canceled classes.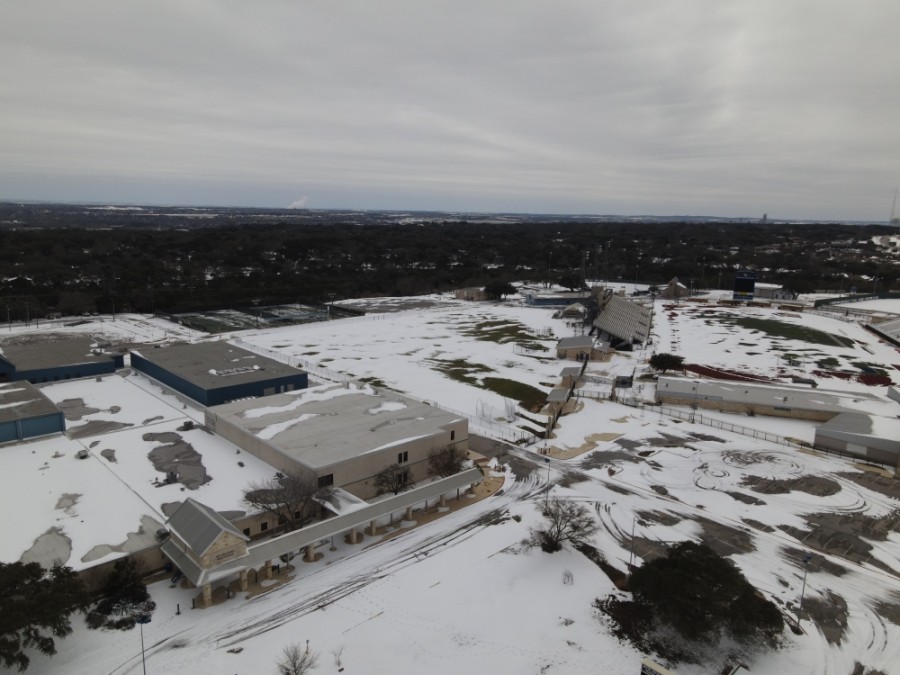 The football field at Unicorn Stadium was mostly covered with snow Feb. 16, as were the stands.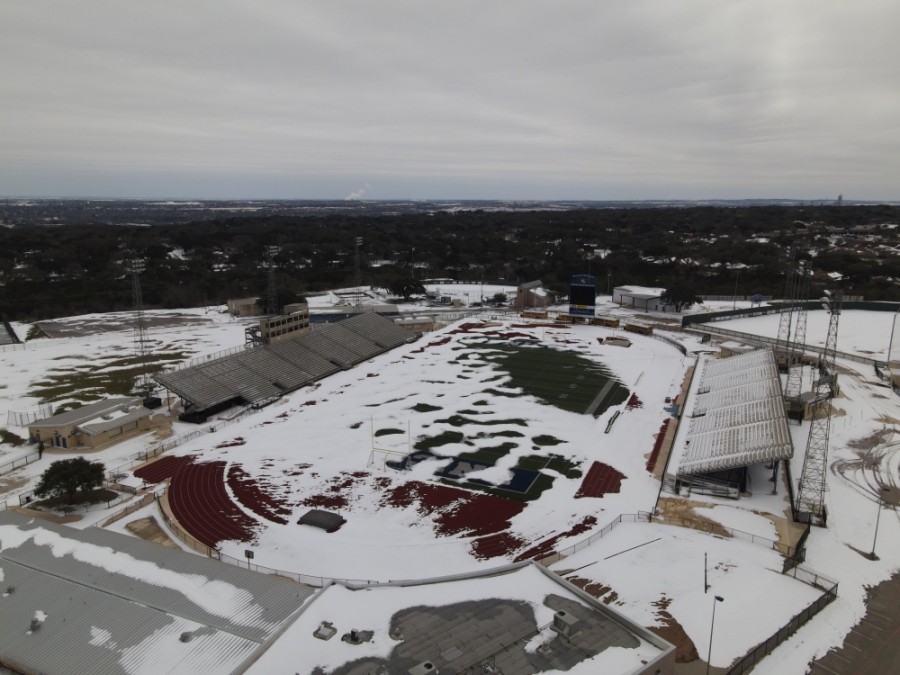 Loop 337 was partially cleared of snow and ice, which allowed traffic to move at a cautious pace.