Two years to the day after a key spill gate at Lake Dunlap's dam failed, the Guadalupe-Blanco River Authority has given contractors the green light to begin construction on a new dam.
After the original dam failed on May 14, 2019, residents and members of the Preserve Lake Dunlap Association began working with the GBRA and the Texas Commission on Environmental Quality to propose a Water Control and Improvement District that would allow residents to tax themselves to pay for the improvements.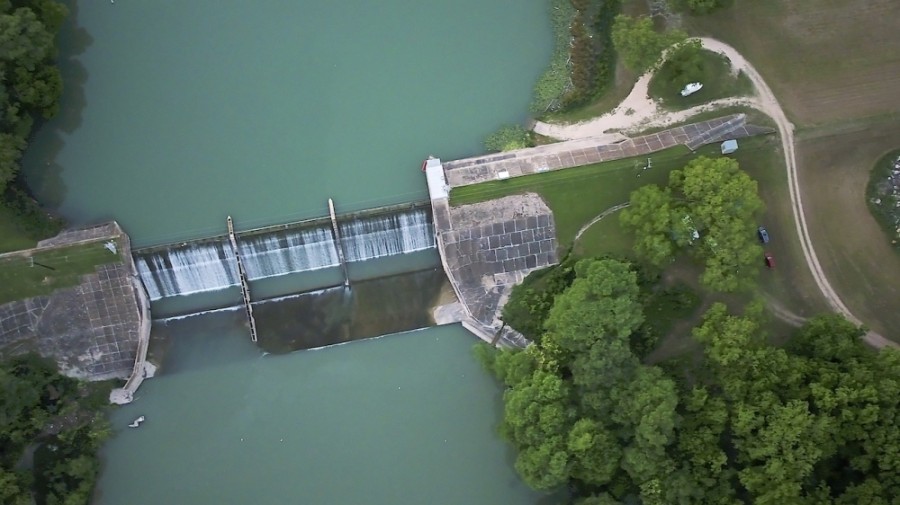 The WCID received approval from voters during the
November 2020 election
, and the GBRA secured a low-interest
loan
of $40 million from the Texas Water Development Board's Clean Water State Revolving Fund program, according to Doug Harrison, president of the Lake Dunlap WCID.
"To have [approval] happen on the anniversary of the day [the dam] fell was kind of a bittersweet reminder of the day that happened," Harrison said. "But it is humbling to look back two years and see how much our group of neighbors and volunteers all came together and got all this done."
The estimated cost of the dam is $35 million, and like all dams in the GBRA system, it will be hydroelectric. The GBRA has committed to diverting revenue from the sale of energy produced by the dam to help pay off the loan.
Zachry Group was selected as the contractor in early 2021, and the work is anticipated to last for two years, Harrison said. Construction was originally planned to begin in late April, but severe weather delayed the groundbreaking until this week.

A flood delay is included in the construction timeline, Harrison said, which will provide some flexibility for the contractor.
"If there is a brief flood period, we ought to be right on target for 24 months," Harrison said. "If there is no flood, it will be faster, and if there is more than one big bad flood it will be slower."
With water levels that have remained approximately 14 feet below regular levels, residents with homes along the lake have dealt with docks hovering up to 18 feet above the muddy ground and falling property values.
As construction gets underway, Harrison and other residents are encouraged by the progress and hopeful that the project will be a long-lasting solution to refill the lake.
"There were certainly a lot of skeptics, and a lot of naysayers that just didn't believe we'd ever get this done," Harrison said. "When people actually see bulldozers out there pushing dirt, big machines out there pouring concrete, there will just be some sense of relief that this really is going to happen."