Students in Catherine Cornelius' fifth-grade class have turned persuasive writing into action to celebrate Earth Day this year.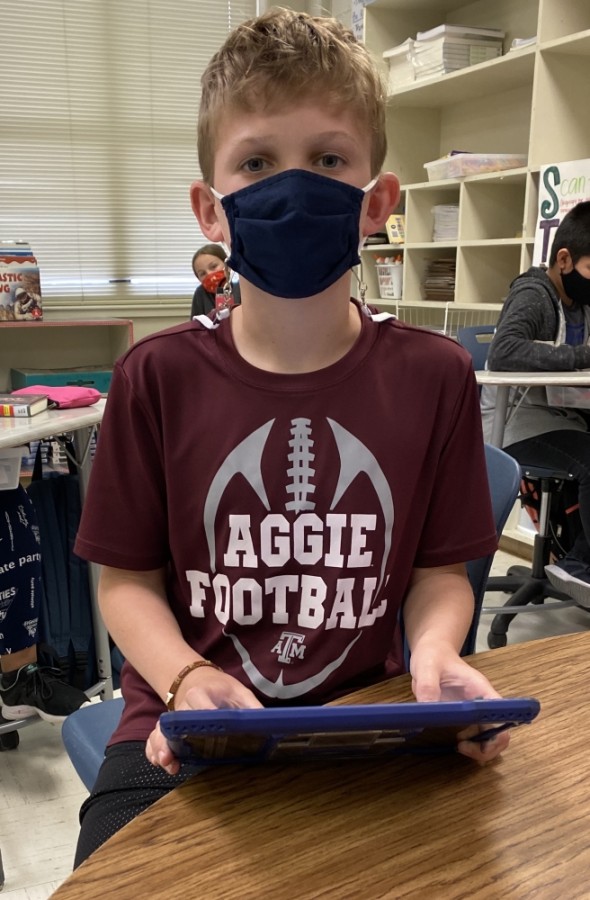 Cornelius, who is a fifth-grade dual-language teacher at Carl Schurz Elementary School in New Braunfels, used a book called "The Great Kapok Tree" to teach persuasive writing.
In the book, animals native to the Amazon rainforest persuade a man not to cut down a kapok tree by explaining how plants and animals in the ecosystem depend on each other.
After reading the book, Cornelius asked her students to write their own letters arguing the importance of preserving rainforests. During the assignment, she and her students came up with a plan to put their letters to use.
"I Googled rainforest organizations, and this one came up: Kids Saving the Rainforest," Cornelius said. "I said, 'Since we're writing our letters anyway, why don't we just write them to this organization, and we'll send them off, and who knows maybe they'll send us pencils or something.'"
Kids Saving the Rainforest is a nonprofit organization that works to educate people about the rainforest and runs reforestation and wildlife conservation efforts.
In March, Cornelius received a response from the organization stating that it planned to plant trees in the names of her students during their Earth Day reforestation event.
"They wrote us back and they said that they were thrilled to hear that we were concerned about the rainforest," Cornelius said. "I said, 'You know, we should do something here.'"
With the help of several parents and community volunteers, Cornelius made a plan to celebrate Earth Day at the school by planting trees and organizing activities to teach her students about gardening.
Jason Ruple, branch manager of Prestonwood Landscape Service and father of one of Cornelius' students, and Production Manager Jesse Gomez donated three Mexican sycamore trees to be planted on the campus.
The trees can grow 3-4 feet a year, Ruple said, and could be giving shade to the playground by next year.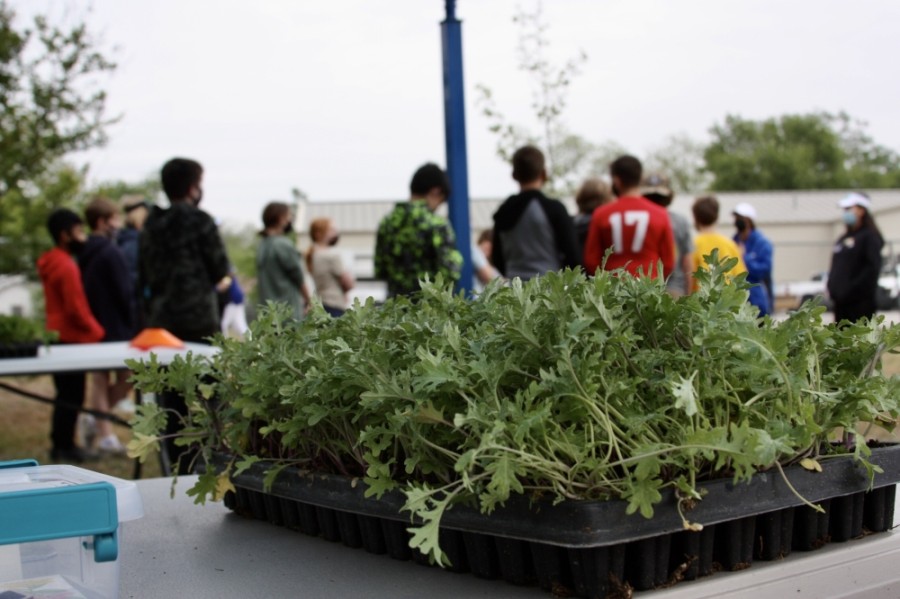 Jennifer Kyle Hernandez, outreach coordinator of the Westside Community Center who also has a child in Cornelius' class, and Jennifer Lankford, nutrition and wellness coordinator at the New Braunfels Food Bank, partnered to coordinate games to teach the students about growing vegetables at home.
The food bank donated sprouted kale and Swiss chard plants for the students to take home at the end of the day.
The Earth Day celebrations were one of the first holiday celebrations the school has hosted since the beginning of the pandemic due to mask and social distancing restrictions.
"This my first year here and my first year in fifth grade," Cornelius said. "I wasn't sure that my principal was going to allow it, but he said because it's outside that we could definitely go ahead and do it."