Construction is underway on a 215,000-square-foot automotive manufacturing facility in New Braunfels located on Kohlenberg Road between I-35 and FM 1101.
The facility is owned and operated by Continental Automotive Systems, Inc. and will manufacture products for Advanced Driver Assistance Systems. Operations are anticipated to begin in the second half of 2022.
"Building this plant ... is going to allow us to continue the growth that we see in the type of products that this plant is going to build," said Ryan French, focus factory manager for Advanced Driver Assistance Systems with Continental North America, during a June 17 groundbreaking ceremony. "The 580 employees or so that we will have at the plant, they're going to be building life-saving products."
The ADAS components produced in New Braunfels will be used by the automotive industry for blind spot detection and forward collision warning, according to the company.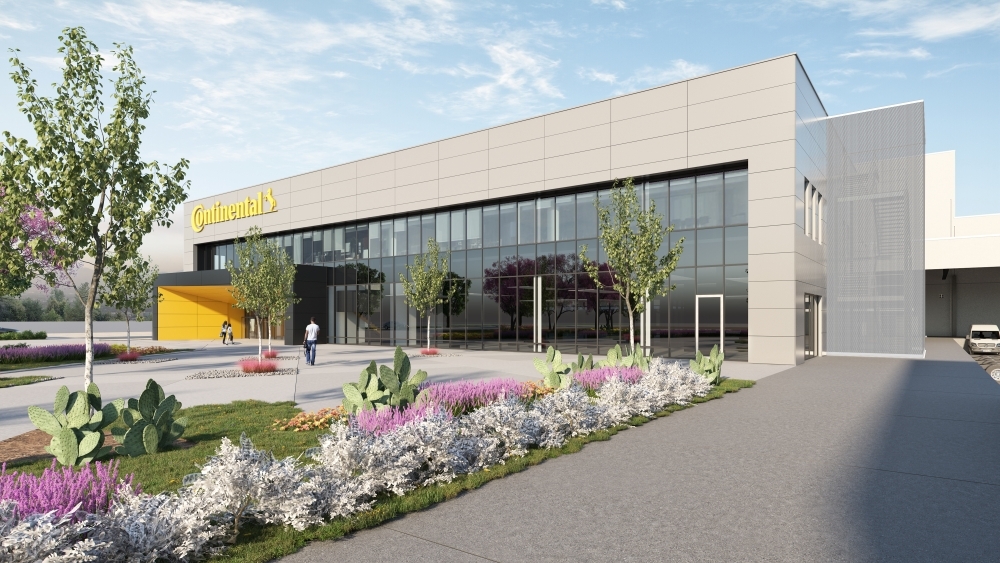 The facility will be a long-term investment of approximately $110 million into the New Braunfels area and is anticipated to create 130 new jobs in the city.
In December 2019, the New Braunfels City Council approved a $5.5 million Economic Development Corporation incentive
package
for Continental that included a land-acquisition grant of up to $3.3 million.
A number of infrastructure and land improvements were included in the EDC incentive package, including a $270,000 payment to the city for permits, roadway and impact fees, and $1.8 million in funding for a New Braunfels Utilities project that will extend sewer lines to the new plant.
A second EDC package will contribute up to $300,000 for mill and overlay work on Kohlenberg and will provide Continental a 15% tax rebate for a term of 10 years.
After construction of the facility was delayed by a year due to the coronavirus pandemic, the city of New Braunfels and Comal County agreed to delay job and wage benchmark targets that were part of the EDC package by one year.
Continental must employ at least 576 employees by the end of 2027 and must achieve an annual taxable value assessment of $101.6 million by 2031 in order to receive incentives included in the package.