On Sept. 27, New Braunfels City Council approved the second and final reading of an ordinance to designate downtown New Braunfels as the city's third tax increment reinvestment zone, or TIRZ.
The TIRZ will allow the city to use 85% of incremental property tax revenue increases from within the zone above the base year collections for designated improvements within the area.
"This is not imposing an additional tax," New Braunfels City Manager Robert Camareno said during the meeting. "It's only taking whatever growth will actually occur in taxable assessed valuation and taking that increment and reinvesting it."
Covering approximately 182.91 acres, funding from the TIRZ will be utilized to improve public infrastructure such as roadways, utilities, sidewalks, and other pedestrian and bicycling facilities.
Over the course of 25 years, the zone is anticipated to generate approximately $14.8 million in property tax revenue, said Jeff Jewell, director of economic and community development for the city.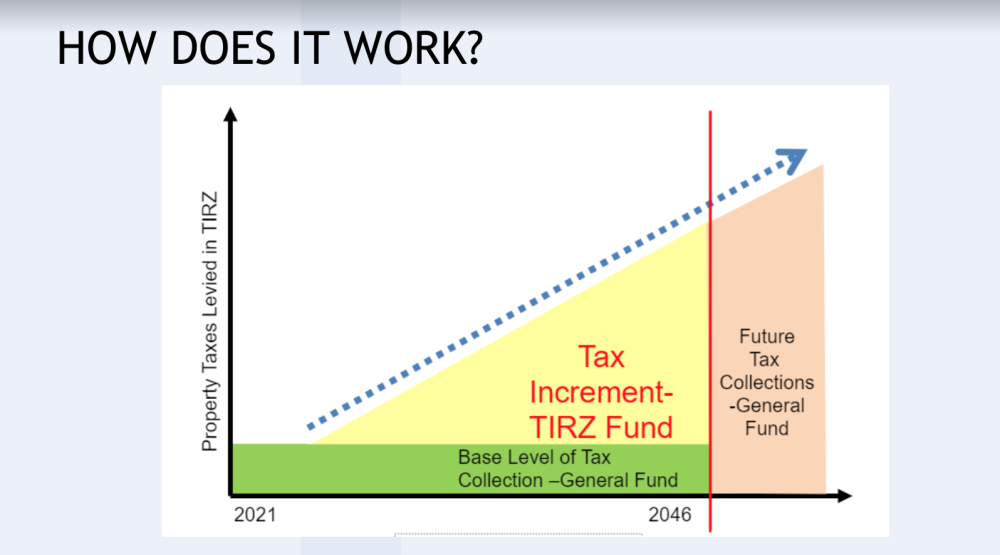 Funds generated by the TIRZ are anticipated to be used for public infrastructure projects, parking improvements, administration costs and $4 million in economic development incentives.
Businesses in the downtown area will be able to apply for grants as part of the $4 million in development incentives to make improvements to buildings that are not currently being utilized to their full potential, Jewell said.
"Right now we have buildings downtown where upper floors are not occupied. ... It's economically infeasible for the owners to invest the money and get some reasonable return on it to meet modern building safety," Jewell said. "The TIRZ provides a funding mechanism in order to make those improvements that folks have collectively agreed on that are needed."
City officials have worked with downtown business owners and property owners for several years to identify projects that are most needed downtown and to create the TIRZ.
Following the final approval of the creation of the TIRZ, city officials will work to appoint a board of directors that will oversee the projects selected for funding and the allocation of improvement grants to area businesses, Jewell said.
In addition to the downtown TIRZ, the city also has reinvestment zones at Creekside and in the Milltown District.
The Creekside TIRZ was the city's first reinvestment zone and was established in 2007, while the Milltown TIRZ was established in 2019.