Christy Stransky opened Gypsy Waltz Hot Yoga Studio in January 2019 with the goal of providing a space where people could exercise without fear of judgment in classes that focus on the mind and body.
"My basis for this studio is love, acceptance and non-judgment," Stransky said. "It's as simple as providing a space, ... a safe area for people just to be themselves."
Stransky, who also works as a sales representative in the dental industry, first tried yoga in 2014 while living in the Dallas-Fort Worth area. At the time, Stransky said, she was coping with loss and change in her personal life.
Her faith, paired with the yoga practices of intentional breathing, movement and reflection, helped her find stability during a difficult season, Stransky recalled.
"For me, yoga taught me to come back to my fundamentals and my foundation," she said. "You truly can wake up and start your day off right based on foundation, whether it be through prayer or meditation or just taking that time for yourself."
Available classes include hot yoga, pre- and postnatal workouts, cycling, rowing and faith-based meditation.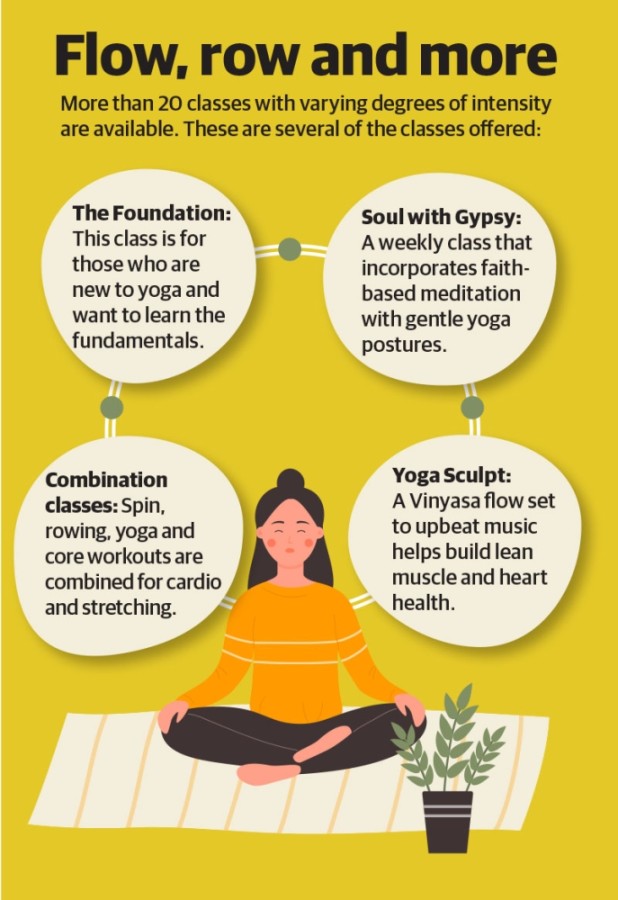 The studio offers classes for people of all fitness levels, and Stransky plans to add new class options this summer.
Stransky said she is also in the process of opening a second studio in New Braunfels. The primary focus of the new studio and classes will still be to help members grow and find confidence as well as continuing to build the sense of community between instructors and attendees, Stransky said.
"I think for everybody who comes in, we all have a common goal, a common theme," Stransky said. "It's just one big family, and it's absolutely amazing."
Gypsy Waltz Hot Yoga Studio
625 Central Parkway, Ste. 105, New Braunfels
830-312-1520
www.gypsywaltzyoga.com
Hours: Mon.-Fri. 6 a.m.-8 p.m., Sat.-Sun. 7 a.m.-6:30 p.m.