Many of New Braunfels restaurant and retail businesses have stayed open for limited to-go and pickup operations during closure and stay-at-home orders, but some have elected not to open at all.
Some businesses, such as The Downtowner restaurant, have been closed for weeks.
They did not open May 1 when Gov. Greg Abbott's executive orders permitted businesses to allow customers inside their buildings with a 25% cap on occupancy.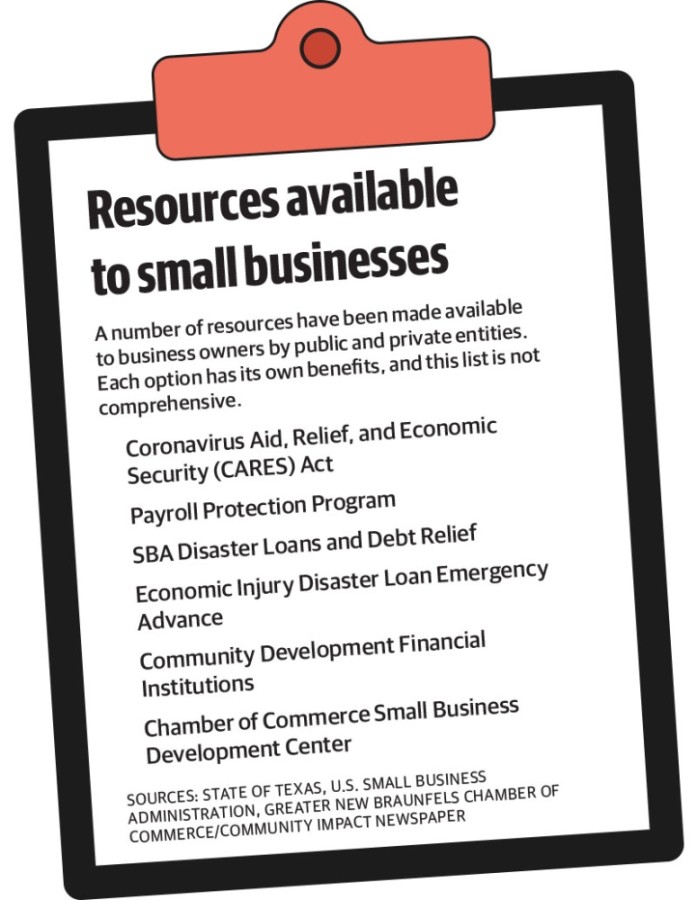 The Downtowner's owner, Chad Niland, said that the numbers do not work for him to reopen until he is allowed to operate at a greater capacity. The Downtowner, and other businesses like his, would lose money at the 25% occupancy cap, he said.
"Just to open up again, it's gonna be about 20 grand right out of my pocket," Niland said. "We got to order all the food; we got to get a whole two-week payroll—that's $15,000 with tax."
Niland pointed out that many restaurants work on cash flow, which is the day's revenue being used to pay the same day's expenses. Because of this reality, he believes as much as a quarter of locally owned restaurants will close due to measures put in place to contain COVID-19.
"I don't think many places could function at 25% for very long," Niland said.
The Payroll Protection Plan offers a reprieve to businesses that were approved for and received funds, but Niland noted that the $120,000 he accepted from the PPP will not go as far as it would if he had more freedom in its usage.
"We have to spend it in this eight-week period, and I would have liked to save that money to use it on the reopening costs of labor," Niland said.
The Downtowner is lucky in the sense that Niland owns the building his restaurant is in. That decreased his expenses while it sits idle, but not every business is as fortunate.
Another of Niland's concerns is public perception. He's already received negative comments about his choice to not reopen right away.
"I really just want customers to be super understanding right now of what restaurants are going through," Niland said. "They gotta understand, we're kind of treading water here in a really unknown area. Just be patient and be nice."