Ada Broussard, marketing manager for Johnson's Backyard Garden, said the majority of crops that were in the ground at the 186-acre Travis County farm were either completely lost or damaged during the weeklong freeze that hit Central Texas Feb. 11-19.
"We've been farming for about 17 years, so we're definitely used to February sometimes throwing freezing weather our way, but this level of weather was unprecedented in our farm's history," Broussard said.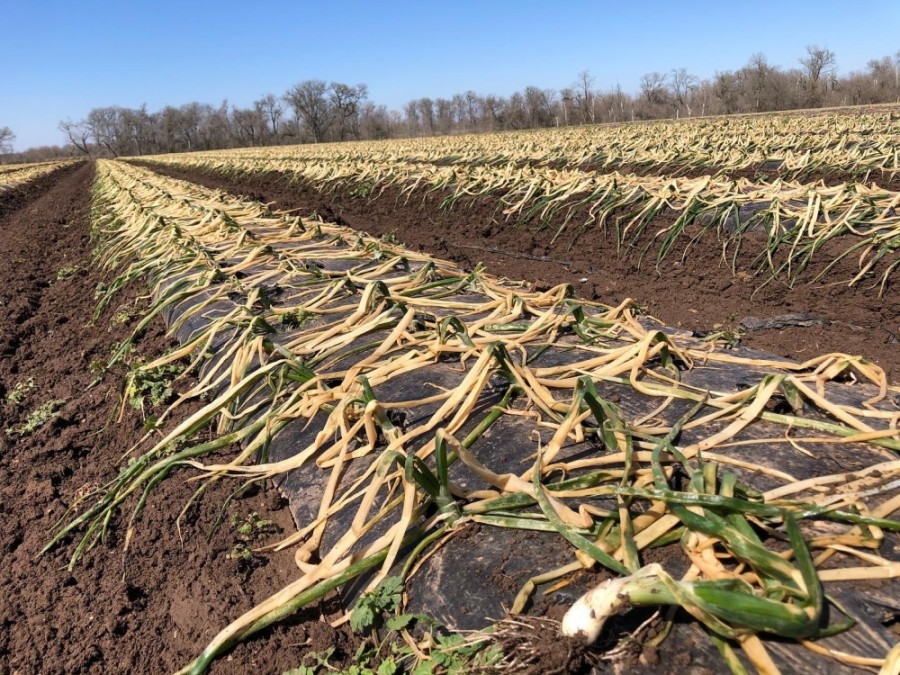 Like most farms in Central Texas, she said JBG worked to harvest what was ready ahead of the weather and protected the crops the best it could. However, the large size of the farm limited options, and JBG is still picking up the pieces two weeks later, repairing damage to pipes and irrigation systems, planting its first set of crops after the freeze and looking for options to keep its more than 80 employees on staff.
"There is going to be a little bit of head scratching that comes along these next few weeks as we try to support our employees," she said. "We still have some leftover harvest from prestorm, but after it's gone it's going to get real interesting."
Nora Chovanec is deputy director at Texas Farmers Market, which operates locations at the Lakeline Mall in Leander and in Austin's Mueller neighborhood. She said producers across the region are operating with a limited product supply. Late February is traditionally when the winter crops including bok choy, kale and other leafy greens are ready for harvesting, and Chovanec said those that were exposed to the snow or below-freezing temperatures because of the storm were likely not salvaged.
"Rich, winter vegetables that would have now been in season, they're all gone, and we won't see them again until next year," Chovanec said. "We're telling people to continue coming to our markets but not to expect too much produce for the next six to eight weeks because plants will need time to grow."
Impacts and losses
The winter storm hit farmers after many had already adjusted practices due to the ongoing pandemic.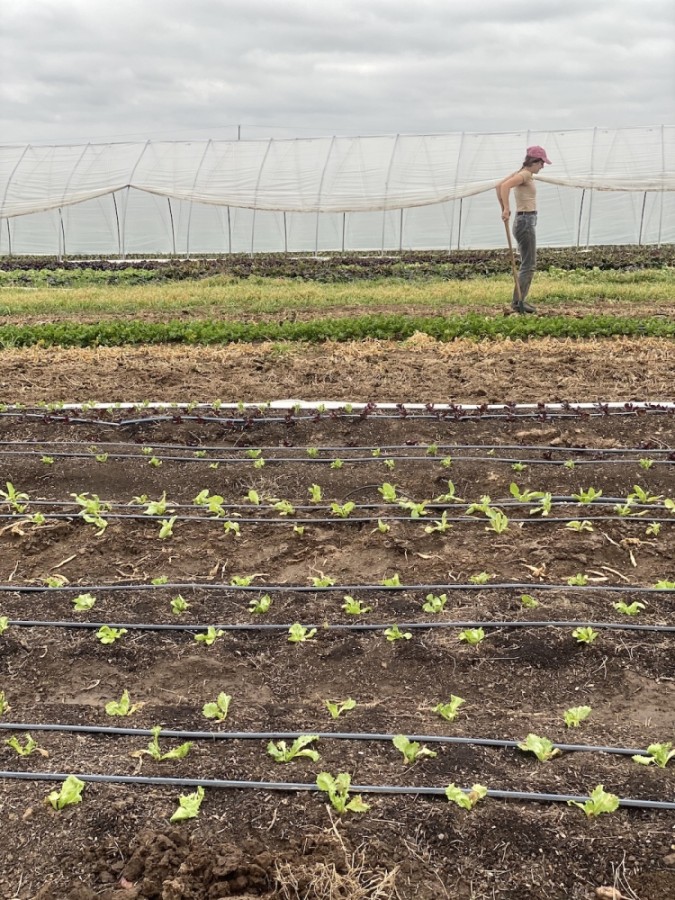 Co-owner Finegan Ferreboeuf said Steelbow Farm—which has a staff of six on a five-acre property near Manor—was established to provide specialty crops and vegetables to local restaurants. When orders slowed during the pandemic, she said the farm pivoted to providing restaurant-quality vegetables to home cooks and built a new following of about 100 household deliveries each week.
Despite efforts to protect plants, Steelbow Farm saw up to 35% of its crops destroyed in the storm. Ferreboeuf said during the week of the storm, her team actually anticipated a worse outcome; however, the damage was enough to halt their scheduled vegetable box deliveries and revenue for a few weeks.
Similar impacts were seen across Central Texas. Leigh'Ann Andrews established Billie and Jean's Farm in Kyle in 2020. A backyard farm at only a quarter of an acre in size, Andrews said she was able to harvest or protect most of her produce prior to the winter weather. Still, she lost about 35% of what remained in the ground, including spinach, rubella and other greens.
"When the first snow happened about a month before, I used my row cover and just shook off the snow every few hours, but I knew this storm would be way worse," Andrews said. "Even though farmers prepared, I think people didn't anticipate how much damage would come."
At JBG, most plants will take 50-60 days before they come in and are ready to harvest, Broussard said.
The quickest crops Steelbow Farm can grow still take a minimum of 21 days to mature from seed to harvest, taking them to late March or early April before bringing in a more steady income again, Ferreboeuf said.
"We'll probably be seeing the effects of this for quite some time," she said.
Farmers who raise animals faced different challenges. According to Chovanec, some struggled to find shelter for animals, while widespread power and water outages prevented other farmers from providing warmth, food and hydration for their flocks.
"A lot of our farmers braced for impact but had no idea how intense the snow and freeze were going to be," Chovanec said. "That week and a half was a whirlwind, trying to prepare for the storm, keeping generators at greenhouses and shelters running, and assessing what was still there in the end."
Organizations establish support efforts and funds
The Texas Farmers Market is using its Ag Producer Support Fund to help farmers who have been impacted by winter weather. The fund was established years prior to last month's storm as a way to support local farmers, ranchers and beekeepers through grants during times of hardships.
Chovanec said the money distributed through the Ag fund will not be able to save a farm entirely but could help keep farms going through their next harvest until they are ready to return to markets or distribute their produce again.
Individuals can donate to the fund here.
"The needs of most farms right now is cash flow to keep their employees on staff because they don't have vegetables to sell for this upcoming period," Broussard said.
The Sustainable Food Center, another Central Texas nonprofit that operates farmers markets in downtown Austin and in Sunset Valley, launched a Farmers and Ranchers Relief Fund on Feb. 18. According to the organization, donations to the fund will provide direct relief to the local farmers, ranchers and entrepreneurs within the Sustainable Food Center's network. Farmers markets run by the organization are open each Saturday from 9 a.m. to 1 p.m.
Donations to the fund can be made here
.
The Central Texas Young Farmer Coalition also launched a
Texas Farmer Winter Storm Relief GoFundMe
campaign that had raised more than $114,000 as of March 4. The campaign's initial goal was $50,0000.
Broussard said Johnson's Backyard Garden plans to retain all of its employees despite the storm. She said the farm is asking community-supported agriculture members to prepurchase vegetables for later in the year, which will help sustain production now. For farms that offer gift cards or certificates, she said purchasing those now in anticipation of a strong spring harvest could go a long way.
Continuing to shop at local farmers markets will also help by supporting those that do have produce to sell currently or those businesses that sell less-perishable products such as jams, sauces and honey that were created before the storm, Chovanec said.
Hopeful for a comeback
A moment of optimism came soon after the storm for Billie and Jean's Farm.
Andrews said during the week of the freeze, when stores were running out of product, she reached out to nearby residents on social media and offered free delivery to doorsteps.
Although road conditions slowed her ability to make some deliveries, she was able to provide food to those who did not have the ability to find some on their own.
"People were really kind and patient, and it's really nice to be connecting to neighbors, which is the whole point of why I wanted to farm in an urban setting," she said. "I wanted to connect to the people around me and help build a community, so I was really thrilled that it worked."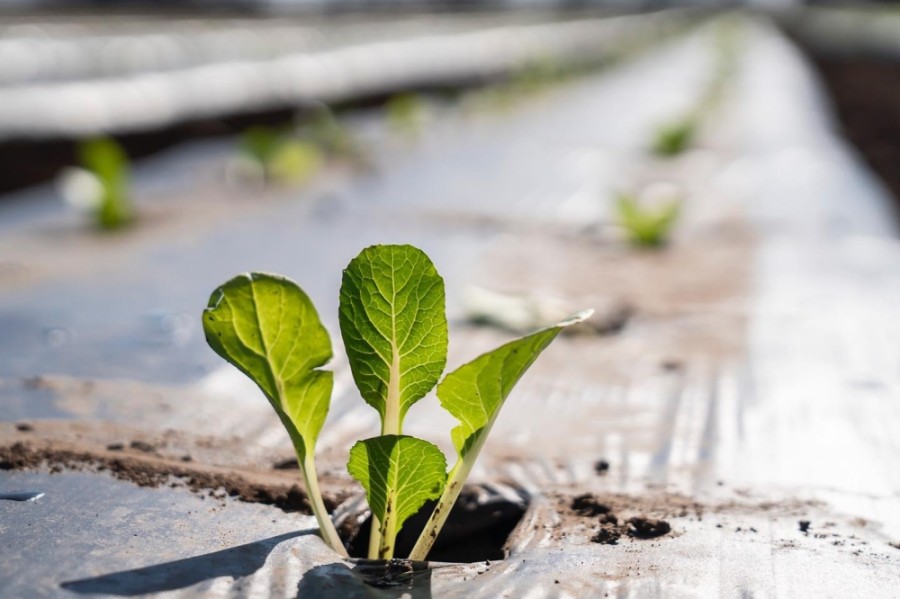 Ferreboeuf said early assessments showed some crops that were in the ground during the storm, including onions, garlic and scallions, seem to have survived. She said she is optimistic Steelbow Farm will be able to return to regular distribution of vegetable boxes to local homes in March and hopes the farm will bounce back later in the spring.
"Right now we're just planting, planting, planting because we fell behind when nothing went into the ground for that week," Ferreboeuf said. "We'll try to make up for some lost crops and revenue by just going harder this spring and summer."
Broussard said JBG was able to protect its entire supply of transplants and seedlings through the storm. She said the farm hosted a transplant sale last weekend that has brought in needed revenue and will again March 6.
"All of those survive, which is really a big blessing for us at this point," she said. "Things aren't back to normal here, but people aren't just walking around and crying. We're determined and resilient. We know we'll figure this out."