This January, when weather forecasts predicted severe thunderstorms and high winds rolling through the area, Jamey Gage at B5 Farms in Lockhart said he did not take his wife Pamela's warnings all that seriously.
"'We've dealt with that before. That should be no problem,'" Gage remembers thinking.
The next day, he woke up to see the winds had completely blown down his 100-by-24-foot greenhouse and destroyed half of the larger, 176-by-24-foot greenhouse.
Gage, who grows fresh produce such as tomatoes, herbs, broccoli, carrots and beets, was able to mostly bounce back. He does 90% of his business at farmers markets, where sales have been strong. But the storm still took a bite out of his business.
"Unfortunately, in one of those greenhouses, planting was supposed to start in mid-March, so right around now. I was unable to plant and lost all the seedlings," he said.
Before this year, Joe Diffie's biggest obstacle came in the summer of 2018, when a fire on his farm caused $40,000 in damages, taking down a shed, greenhouse tools, seed inventory and, according to an Instagram post Diffie wrote at the time, "most of our pride."
Thanks in part to a $10,000 community fundraising effort on GoFundMe, Diffie was able to rebuild his company, Joe's Organics. He recycles food waste from restaurants and diverts it from landfills to compost on his farm in East Austin, where Diffie also grows microgreens.
Diffie said 80% of his business was in restaurants—either picking up food waste or selling greens. Some of his composting clients, such as the Peached Tortilla and Blenders and Bowls, are still open for takeout and delivery, but many have closed completely due to government restrictions aimed at slowing the spread of the coronavirus.
Diffie said he is worried about his family and his business, but he is also concerned about his friends. Over the past few years as he has built the business, Diffie said his social circle has mostly been in the food world—chefs, restaurant owners, line cooks and dishwashers—who all face uncertain futures due to the coronavirus pandemic.
"Those are the people I've gotten to know well. It's devastating. I had a severe breakdown last week," Diffie said.



Diffie is working to shift his business model to retail in order to hang on. He sells greens at the weekend farmers markets, and he is seeking grocery store partners. He already has greens on the shelves at Mour Cafe on East Riverside Drive and Native Grocery on Tillery Street. Even after recovering from the fire two years ago, Diffie said if restaurants cannot reopen, he may never fully recover.
"That was tough. This is going to be tougher," he said.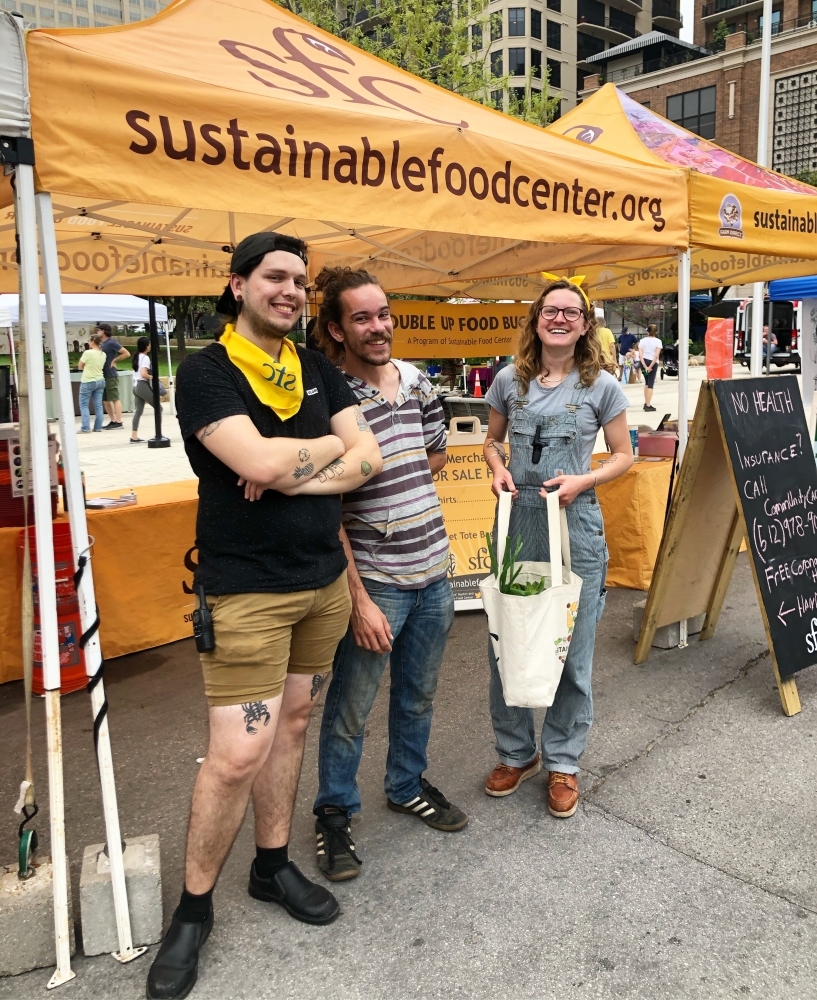 Farmers markets adopt all-business approach
On a normal weekend, the Sustainable Food Center markets at Republic Square or the Tony Burger Center in Sunset Valley would be buzzing with activity—events, music, free samples, conversations among farmers and neighbors, and plenty of dogs. The same goes for the Texas Farmers' Market, held Saturdays at the Lakeline Mall in Cedar Park and Sundays in the Mueller neighborhood of Austin.
But on the weekend of March 21-22, no one was strolling or lingering. The markets have adopted strict safety measures and are now focused on delivering food efficiently and without contact from vendor to customer rather than the social experience.
After the city of Austin, Travis County and Williamson County issued stay-at-home orders that go into effect March 25
, the markets will continue to operate with these new procedures in place. In addition, the Texas Farmers' Market will only have two entrances open and will limit the number of customers allowed in at any given time.
"We're retraining so many people's mindsets about farmers markets," said Nora Chovanec, the deputy director of Texas Farmers' Market.
The markets are encouraging customers to preorder as much as possible in order to cut down on the time needed to shop. Additional hand-washing stations have been set up. Vendor tents have been spaced out from each other, and market organizers are walking through to make sure customers keep a safe distance in line.
"The sense among all of us is that this is such uncharted territory. It's such a crazy situation we're in, but the tomatoes are ripening on the vine; the chickens are laying eggs. We have to move that food," SFC market manager Amy Gallo said.
The farmers have changed their procedures as well. Gage, the owner of the produce farm in Lockhart, usually lets customers handle the selection process—"there's people with every preference you can imagine and some you probably can't," he explains—but that has all been eliminated due to safety concerns.
Now, he preweighs all the bags, and produce is touched only by a gloved hand from the time it comes out of the ground on his farm to the customer at the market. It is a quick transaction aimed at limiting contact and getting customers through the process to avoid lines.
It is not what most customers have in their mind when they think of the farmers market, but in a public health crisis, market managers said it is the best option to support local growers and safely deliver fresh food to the community.
"It's so heartbreaking because we work so hard to build this sense of community in the local food system," Chovanec said. "It's a different way of operating, but we're thankful we have it."
Gage said he is looking forward to the day when he can have his customers pick out their own produce and linger at the stand for a conversation, but for now, this will have to do.
"I would love for [the market] to be a source of community, but we are going to build community remotely for the next couple months," he said.
Hat and Heart Farm: A community success story in trying times



When Hat and Heart Farm had its best day of sales ever at the SFC market on March 14, owners Bradley Ottmers and Katherine Tanner did not realize it would be their last visit to the market for a while.
Tanner and Ottmers have been bringing their vegetables and eggs from Fredericksburg to farmers markets in San Antonio and Austin for 18 years. But a string of events caused them to flip their business model completely after that Saturday.
On the following Sunday, March 15, chef Michael Fojtasek announced he would close his Southern restaurant Olamaie, one of Hat and Heart Farm's partners. Two days later, orders from Austin and Travis County forced all restaurants to close dine-in services and remain open only for takeout and delivery. Some of Hat and Heart's partners, such as Austin restaurants Barley Swine, Jack Allen's Kitchen and Hillside Farmacy, chose to close down completely.
In the two days between Fojtasek's announcement and the city order, Tanner and Ottmers put an entire business plan together for a Community Supported Agriculture model—boxes of vegetables and eggs available for customers for pickup and delivery.
"It was totally, totally insane. We barely slept because we were trying to be as strategic as possible, and you have to realize on Saturday at that [SFC] market, none of this was in our foresight," Tanner said.
Tanner and Ottmers sent their first CSA order March 18. By March 20, less than 72 hours after they started the CSA business, they had 100 orders signed up. As of March 24, they are fulfilling about 80 orders, and more than half of their 200 customers signed up are on a waitlist.
"Bradley and I are taking turns on the tractor. The tractor hasn't stopped running because we're planting for this increased volume of demand," Tanner said.
Farmers' missions come into focus
Even with additional safety measures in place at the markets, Gage said he recognizes he is taking a risk every time he loads up a truck full of produce and drives to the market in Austin.
Like most farm families, the Gages have enough food growing on their property to hunker down and feed themselves and their preschool-age daughter for the foreseeable future. Selfishly, Gage said, he is worried about putting his family at risk, but he and his wife both agree that providing the community with fresh, local food options is more important now than ever.
"She knows [infection] is a possibility. I know it's a possibility—it's actually a likelihood. She's committed to it as much as I am. She doesn't see us staying home and staying out of the fray as much of an option," Gage said.
Sonya Coté is the chef and owner at Hillside Farmacy and Eden East restaurant and farm. As a farmer and a restaurant owner, she has seen both sides of the changes, increasing production at the farm to fill $20 and $30 produce box CSA orders for the community, while being forced to close her doors at the restaurant and lay off staff.
Coté and her husband, Dave Barrow, are working around the clock to keep up with community demand and they are giving produce bags to former employees. For now, it's the the best she can do, Coté said.
Coté has devoted her life to propping up local food and local farms. She hopes the demand for local food can continue after the public health crisis has passed.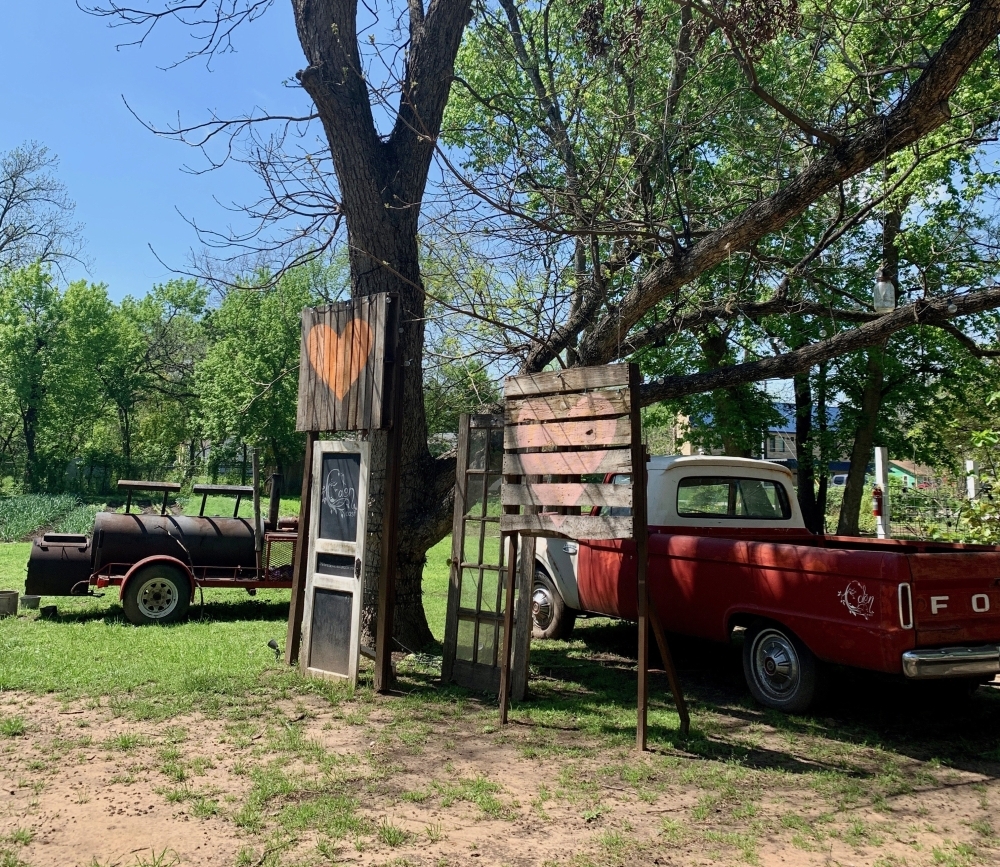 "Small family farms are really the way we can be successful as a community. It all has to be on a small scale," she said. "When we are in a better place again, we have to continue to buy local so the farms are always producing."
All the farmers and market managers said they hope there will be some relief for local food producers in a federal rescue bill currently being debated in Washington, D.C. Until then, farmers are leaning on the community to support them as they work to feed their neighbors.
"We're proud of what we do. We love what we do. To feel like we can attempt to make a difference in this moment in history is everything to us," Tanner said.