Through hard work and dedication, a group of volunteers in western Travis County have transformed a plot of scrub and rocky land into a community garden that makes a difference in the lives of area residents in need.
The Bee Creek United Methodist Church in Spicewood is recognizing the effort April 18 with an official dedication of the garden, named Farmacy. The garden moved from its previous Spicewood site to its current location in 2020.
After some initial delays due to the COVID-19 pandemic, work resumed in the summer of 2020 with the help of more than 60 volunteers, including local Boy Scouts and Girl Scouts. The overall effort included installation of rainwater collection tanks.
The community garden was first set up in 2017 next to the Spicewood library, and the growing continued on-site until the newer location was ready, said Clara Kistner, who is the site's master gardener.
"We were glad to move out here," Kistner said. "We have a lot more space, a lot more people involved, and a lot more water."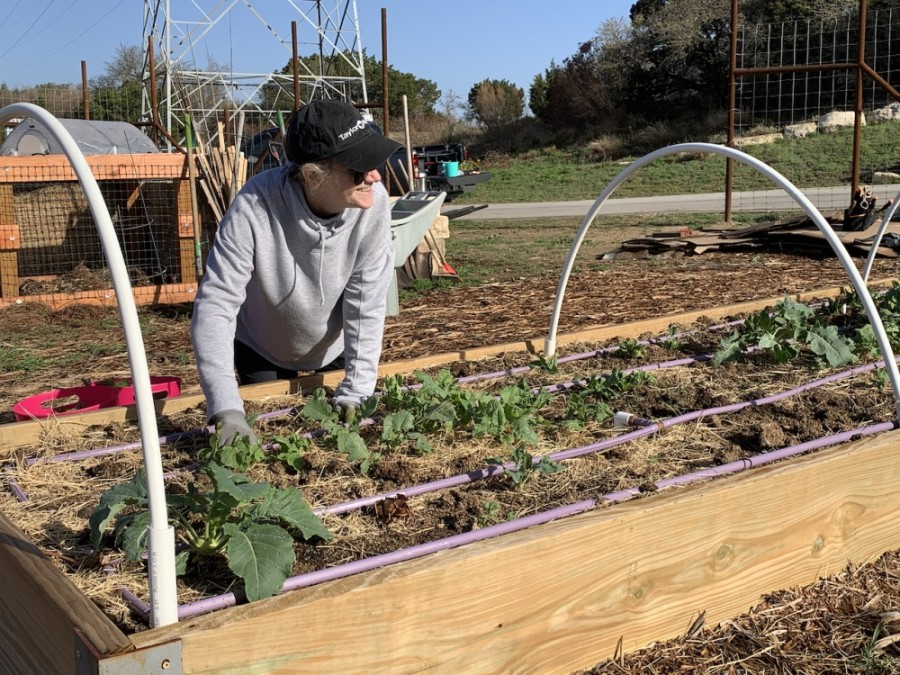 The organic garden now produces more salad greens, radishes, onions, cabbage, cauliflower and other fresh vegetables. Its 30 main planting beds are expected to produce about 3,500 pounds of fresh vegetables a year compared to the 2,122 pounds at the previous site, Kistner said.
The vegetables are regularly delivered to the Helping Hand of Crisis Ministry in Spicewood, which serves families in the 78669 ZIP code, and deliveries also are planned for Lake Travis Crisis Ministries. The garden's produce also goes direct to some local individuals and families, Kistner said.
"People around here, they work hard, but fresh produce is expensive for them," she said.
When fully built, Farmacy will have 16 smaller planting beds for children, 14 plots for families, as well as eight raised planting beds for volunteers who have limited range of motion.