Construction is well underway by Dallas-based developer Rise Residential on a 180-unit workforce apartment complex on about 7.94 acres at RM 620 and Storm Drive. Project planners are now estimating to have the first residents on-site in the first quarter of 2022.
The apartments will likely open under the name Villas at Cardinal Hills, according to documents provided by Rise Residential.
With delays caused by the COVID-19 pandemic increasingly less of an issue, the project is scheduled to have the first of its buildings completed by the end of the year, according to Bill Fisher, President, Sonoma Housing Advisors and financial consultant on the project.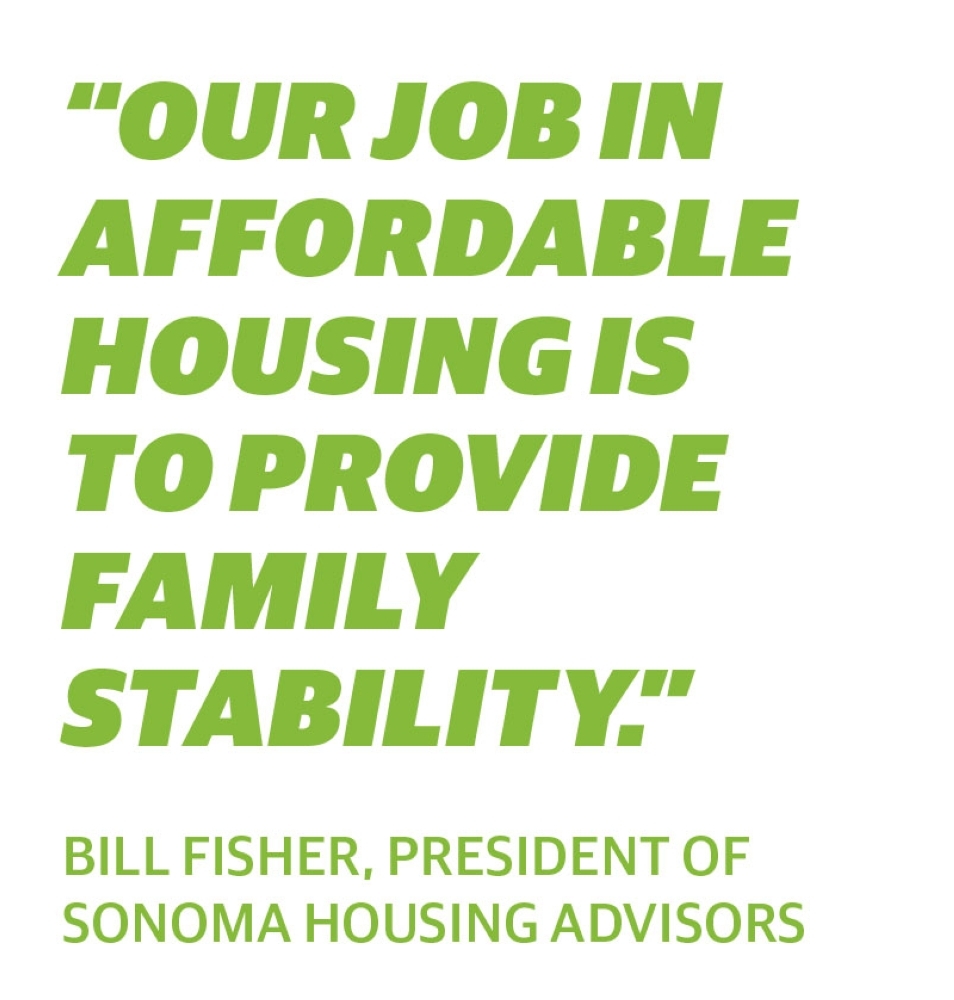 The complex, which is less than a mile outside the Lakeway city limits in Austin's extraterritorial jurisdiction, is being built in partnership with the Strategic Housing Finance Corp. of Travis County, or SHFC.
As such, the project is taking advantage of federal tax credits and property tax exemptions to offer reduced rent to families earning 60% of the area median income or less. Thus, a family of four making less than $58,550 would qualify for an application to live at the Villas of Cardinal Hills, according to the city of Austin's Neighborhood Housing and Community Development Office.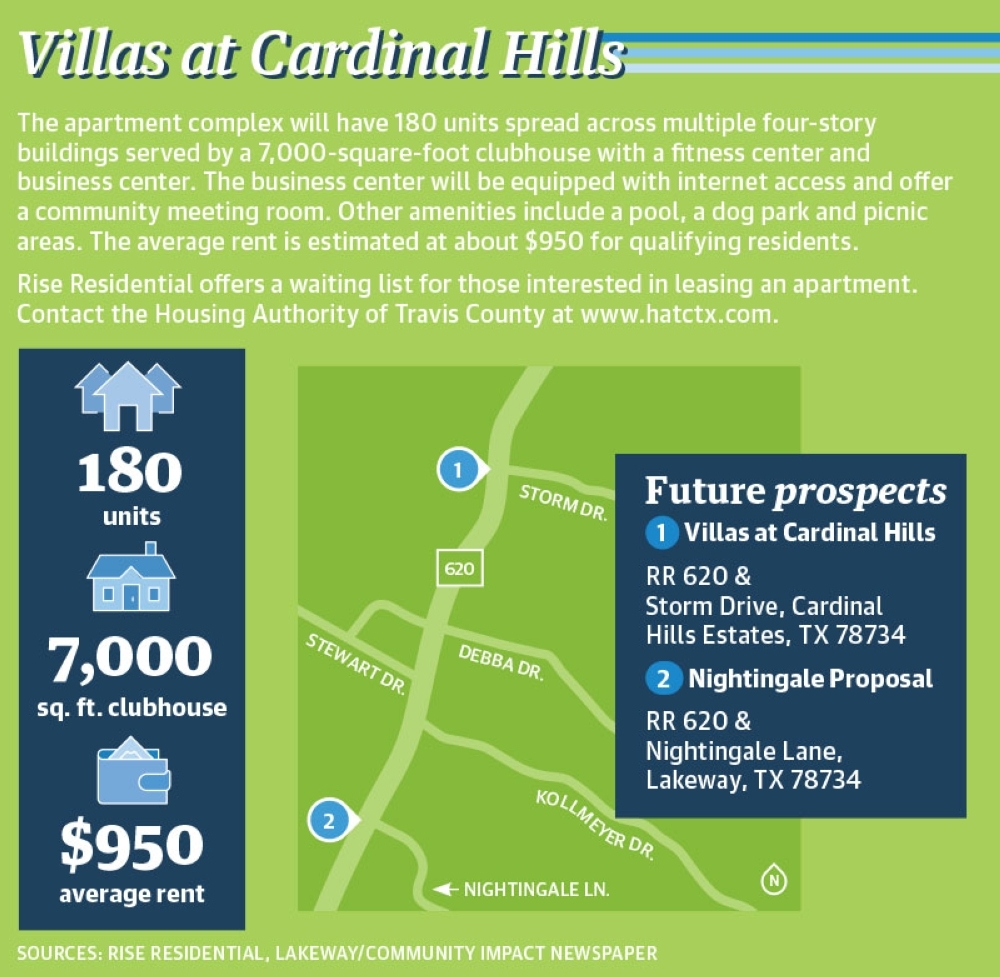 Among the amenities to be offered at the complex is a 7,000 square-foot clubhouse with a fitness center, business center, pool and other features commonly found at apartment complexes. What will be different about the Villas at Cardinal Hills is that family services, such as credit and homebuyer courses, afternoon child care, and health and nutrition classes, will be offered free of charge, Fisher said.
"Our job in affordable housing is to provide family stability. We are kind of the front line against people getting into a homeless situation; so we provide supportive services," he said. Workforce housing such as the Villas at Cardinal Hills is also an important economic development tool for west Travis County because it allows people who work at local businesses, schools and government agencies to live close to their jobs, Fisher said.
"The first 15-20 people on our wait list at that development are teachers at Lake Travis ISD," he said. "They basically say, 'I can't work out here much longer if I can't live closer to school.'"
Workforce housing complexes such as the Villas at Cardinal Hills typically use the same construction materials and components as rental housing that is driven purely by market rates, and it is the local government ownership and participation that makes the affordable rents possible, said Patrick Howard, executive director and CEO of the Housing Authority of Travis County. The county authority is a partner of the nonprofit SHFC.
The reason there are not more workforce housing complexes in Travis County to keep pace with demand is because the cost of development, particularly due to the cost of land, is high, Howard said.
"The need is just overwhelmingly great," he said. "And that is what you are seeing in West Travis County."
In fact, a review of the online portfolio of workforce housing complexes on the Housing Authority's website shows 10 properties. None of these properties are west of MoPac. However, the city of Lakeway is considering a proposal for a workforce apartment development at RM 620 and Nightingale Lane.
The proposal is pending before the city's zoning and planning commission after an initial public hearing in May generated concerns from nearby residents about the traffic that might be generated by the complex and the appearance of proposed structures on the site.