Currently under consideration by Bee Cave city staff and council members is a master plan for the city's 60-acre Central Park that may in the future contain a broader array of sports courts, splash pads and playscapes among other proposed attractions.
But staff and City Council must first make fundamental decisions about roads and parking to serve a park that today sits with more traditional features. Such a road network with added parking would allow for expanded amenities at Central Park, such as an all-abilities playscape that could serve as a regional attraction for West Travis County families caring for individuals with physical disabilities.
According to City Manager Clint Garza, how early decisions about infrastructure are made will be crucial if the city is to see a future Central Park that contains some of the expanded amenities and regional services currently envisioned by city staff.
"The infrastructure piece needs to be tackled now before we can get to the planning of the improvements," Garza said. "I want it to be as easy as humanly possible to bring your children to the park."
To illustrate the dependencies between park infrastructure and amenities, staff presented to City Council on May 25 a concept plan that includes a $3.22 million phased approach to adding roadways to run through the park. If built, any new system of roads would likely put in place at some point in the future new park entrances and exits for motorists at RM 620, at Hwy. 71 and to the west at property to be developed into a mixed-use development and live music venue.
At a June 8 meeting, council members voted 3-2 to adopt the road plan while reserving the right to make separate decisions on the funding for each phase. Bee Cave Mayor Kara King said she is concerned about linking a roadway from the park to RM 620, and Council Member Andrea Willott said she prefers building common parking areas along the edges of the park that connect to different areas through the use of pedestrian or biking paths.
Today, access to the park, opened in 2009 as part of the development of the Hill Country Galleria, is through a single entrance off Bee Cave Parkway, just west of the parkway's intersection with RM 620. Current amenities include a hike and bike trail, pavilions, traditional playgrounds and dog parks.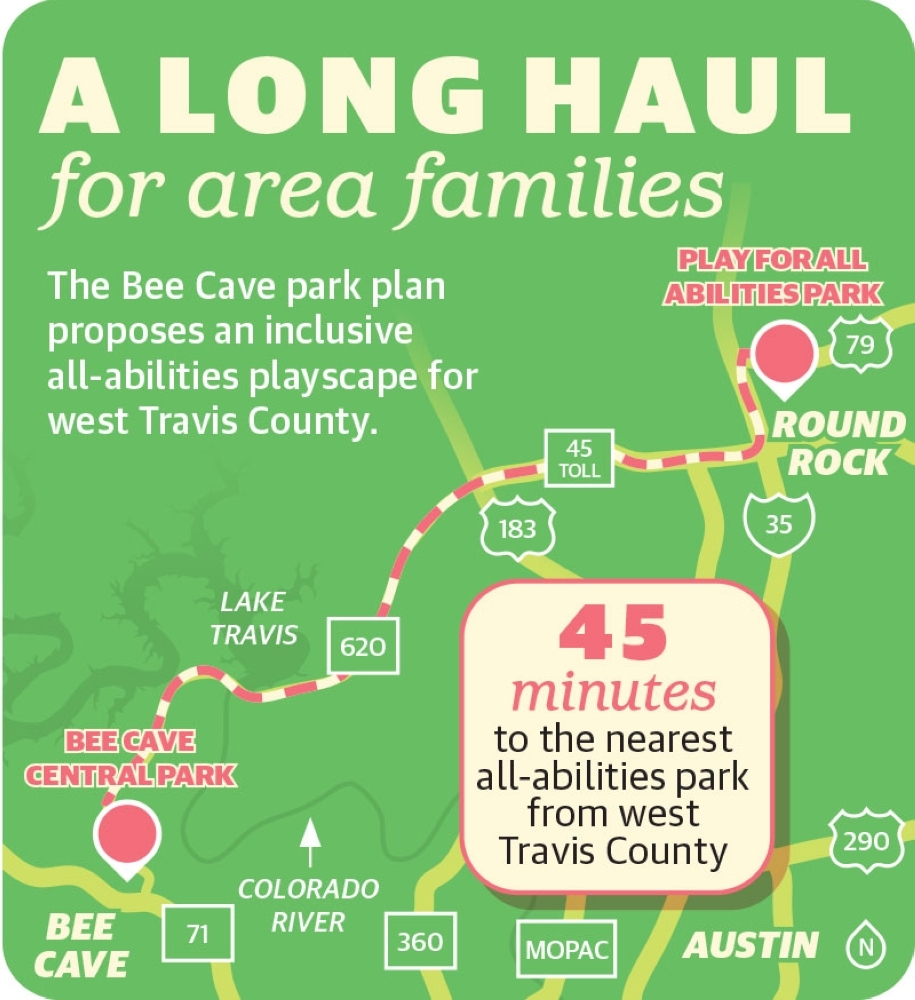 Notable for future development is the idea for an all-abilities playscape and pavilion in the southwest corner of the park that, as envisioned, would serve individuals with physical disabilities or limited range of motion, according to working documents presented to Bee Cave City Council.
The ideas discussed by Bee Cave City Council and staff are similar to the 51,000-square-foot municipal Play for All Park in Round Rock. That park contains paved paths and attractions for people of all ages and abilities, and according to those involved with the park, it has become a regional attraction.
The Round Rock park is accessed directly by a dedicated driveway and a parking lot with space for about 100 cars in the immediate area. Parking is also reserved for those moving wheelchairs from their vehicles.
"We did put that initial parking lot in, and we soon realized that we didn't have enough space," said Gregg Miller, the chair of the Play for All Foundation, which works with Round Rock businesses to finance operations at its park. "We were looking to serve the Greater Round Rock area, but we have people from all over the Central Texas area coming to use the park."
Garza said he thinks Central Park in Bee Cave has potential to be like the Play for All Park in Round Rock.
"I want to see families coming from all over," Garza said. "But it's also something our staff and our citizens have recognized is a local need. There's a gap there."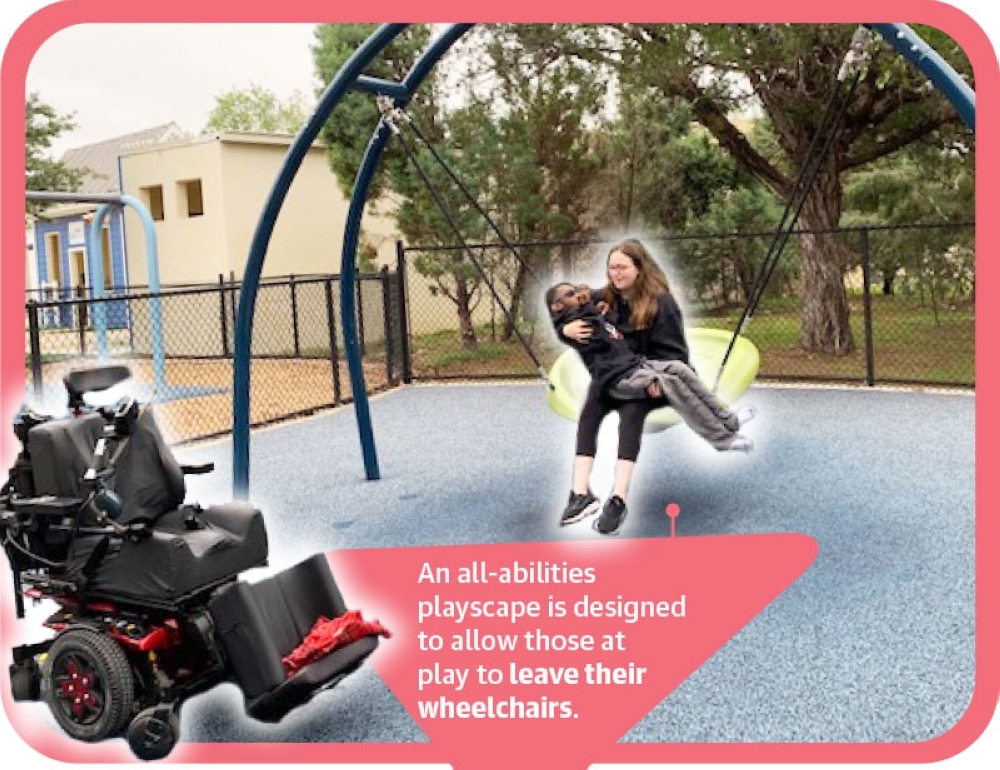 This gap is felt by parents looking for an all-abilities park and facing a drive to Round Rock, said Molly May, chief support officer for special education at Eanes ISD.
"It shouldn't have to be this planned excursion and a lot of hours to play on a playground," she said.
At a March Bee Cave council workshop on Central Park, Council Member Jon Cobb said he thought an all-abilities park would become a regional attraction for the city.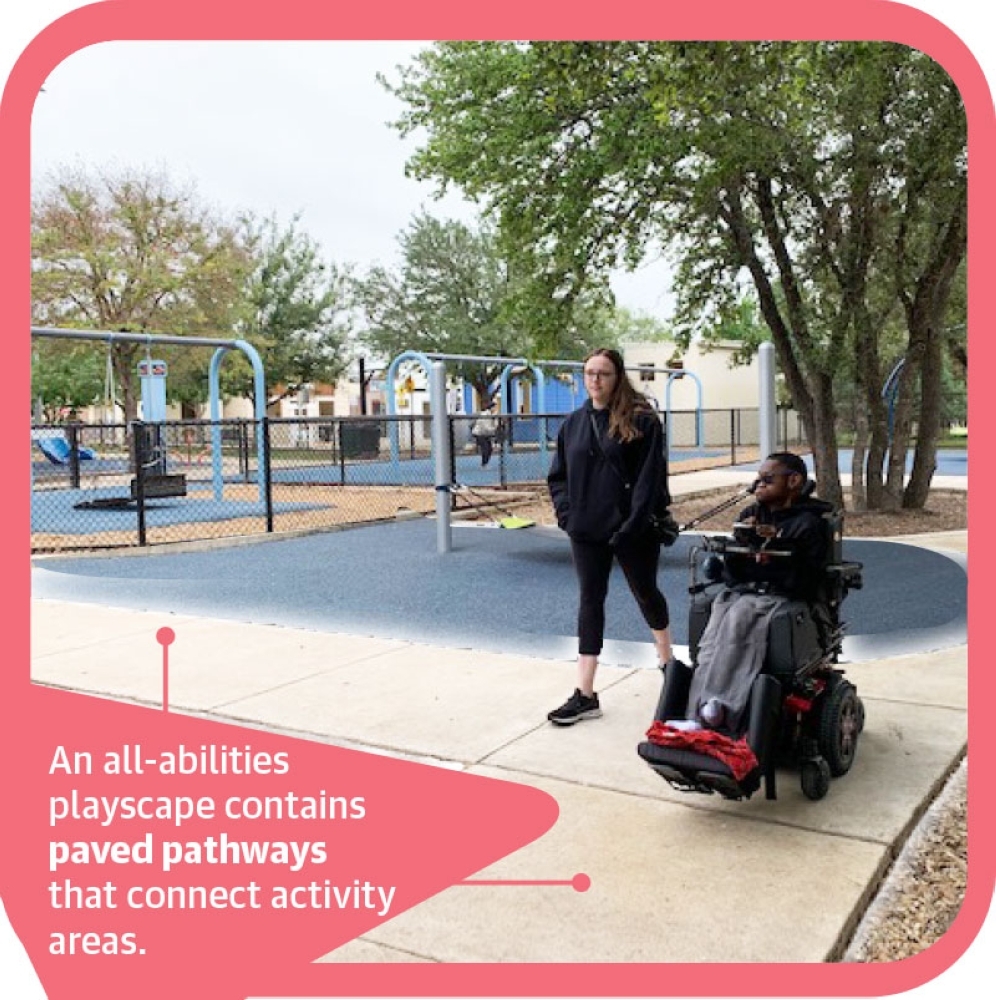 "Families, they go there. That's a destination for them," he said during the workshop. "That's how special it is for those families."
Growing families in west Travis County
A review of enrollment data from the past five years from Lake Travis, Dripping Springs and Eanes ISDs reflects a growing number of school-age children in the area and an increasing number of students enrolled in special education classes.
EISD has seen enrollment in special education grow by 17% from the 2017-18 to 2020-21 school years. In DSISD, enrollment in special education classes has increased 31% from the 2017-18 to 2020-21 school years. Finally, in Lake Travis ISD, special education enrollment has risen 42% from the 2017-18 to 2020-21 school years.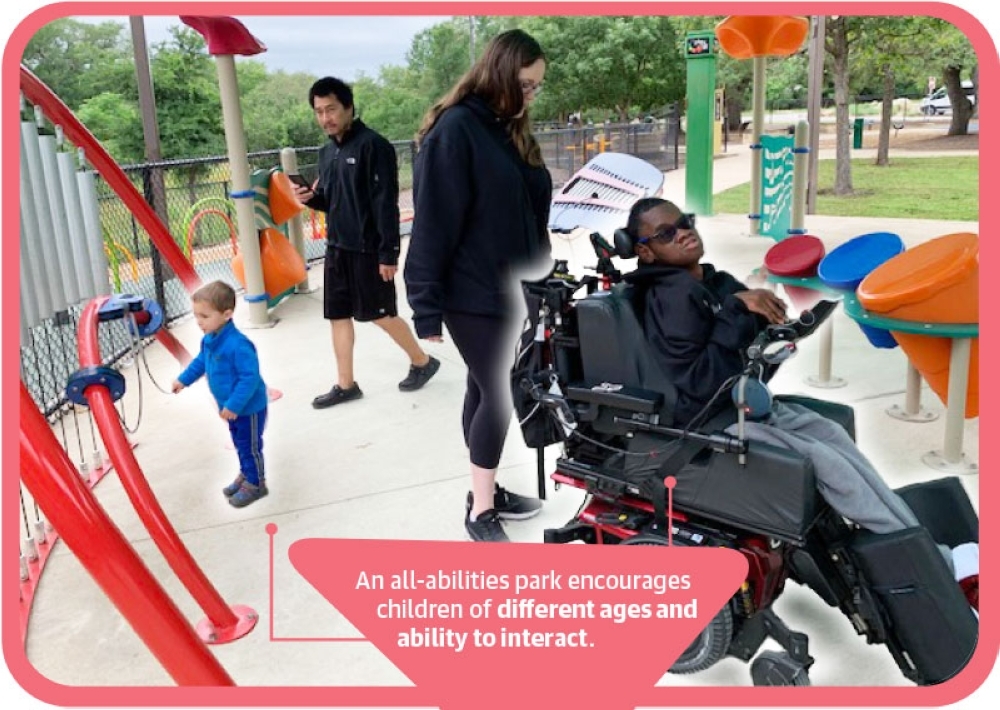 And while a small percentage of special education students has a disability that limits physical movement, area school officials said it is important to focus on how an all-abilities park benefits the larger community.
"We want it to be inviting for all students so they can run along with their peers, push their friend's wheelchair—all means all," DSISD Director of Special Services Nadine Hogan said.
Ken Seymore, who played an active role in promoting the development of the city of Round Rock's Play for All Park, said he agrees that all-abilities parks have a communal benefit.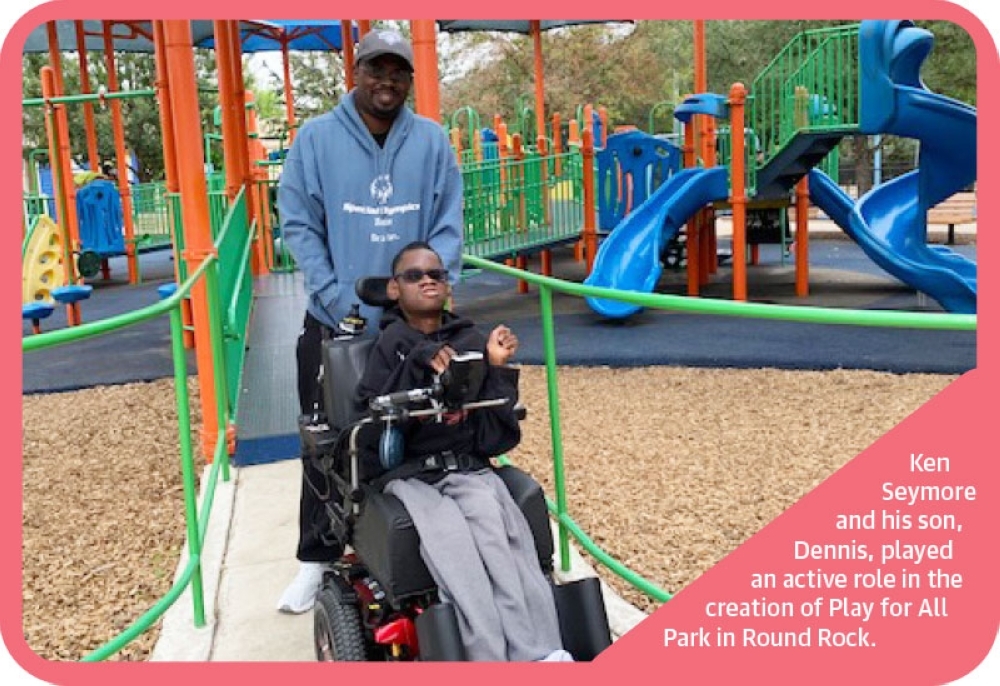 Seymore and his son, Dennis, who has limited range of motion due to arthrogryposis, have regularly used Play for All since Dennis' childhood. Arthrogryposis, also called arthrogryposis multiplex congenita, refers to a group of conditions involving multiple-joint stiffness that limits how a joint bends, according to Johns Hopkins Medicine.
At a recent visit to the park with Dennis, Seymore said he remembers what it was like before the Play for All facility was built.
"They had some places where they had turf, but they didn't have anything [for Dennis] to play on," Seymore said. "It made me really start thinking about life in general. We have to hang out to get to know each other. We need a place where everyone can go together. You shouldn't have to choose between your kids when it comes to which park you go to. I wanted a spot where everyone can get together and enjoy it."
Marisa Sodders, an adapted physical educator and special education teacher with LTISD, also said inclusive play facilities benefit a wider group of people. Sodders heads up the Special Olympics delegation for LTISD.
"To me the idea is it's not even just the kids," she said. "It really is for all. It's maybe the grandparents with the walker who have difficulty walking and climbing and are still wanting to interact with their grandchildren. It really is for everyone."
Funding the improvements
Garza said Bee Cave generates enough sales tax revenue to be in a good financial position to develop a regional park attraction similar to Play for All.
In 2020, Bee Cave generated $10.69 million in sales tax revenue, according to sales tax data from the Texas comptroller of public accounts. What the city will spend on its own all-abilities park can only be decided after basic infrastructure decisions are made, but Garza said he is confident Bee Cave can fund the improvements through what would be the city's capital improvement plan.
"In Bee Cave we have been fiscally responsible, and we are a retail hub, so we are blessed to be in a position where we can make these improvements," Garza said.