As the Texas Hill Country moves further into spring, reminders of this year's winter storm remain prevalent among residential lawns and commercial landscapes of western Travis County. Dead hedges, decaying succulents and frazzled palms are a common site.
And now experts in the landscape, nursery and garden industry are totaling the losses.
The Texas Nursery & Landscape Association, in partnership with Texas A&M Agrilife Extension, is surveying growers, wholesalers, and commercial and retail business owners.
What they have learned is the industry has staggering losses statewide, TNLA President and CEO Amy Graham said.
"We are well over $100 million in losses right now," Graham said. "We had one grower who lost $28 million in just trees."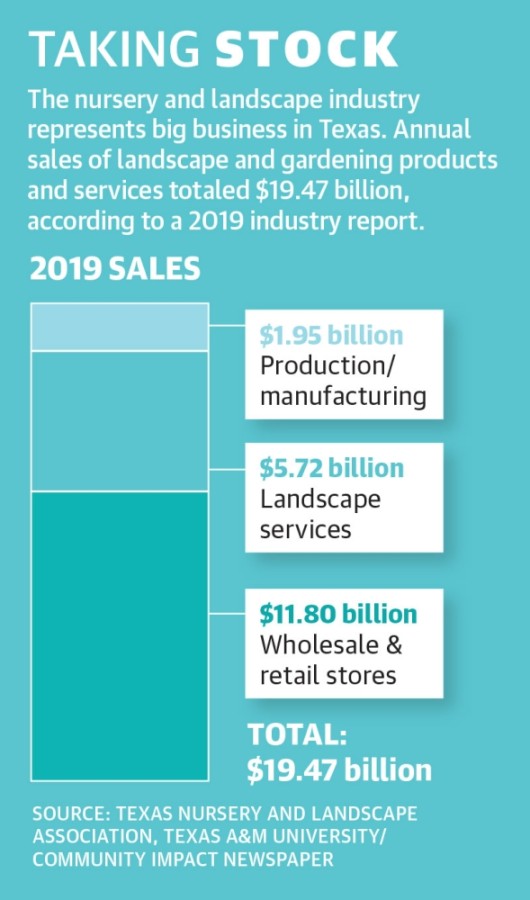 To fully assess the damage, questions asked of industry participants by the TNLA survey include the value of their inventory before the storm and inventory losses incurred from the storm.
Other issues to tally are the costs of additional labor and material needed to protect plants during the storm as well as structural damage to buildings, irrigation pipes and other infrastructure from the arctic air that flowed over Texas.
"What we are experiencing now is that people are still trying to figure out their losses both in the landscape and in the growing nurseries," she said. "This is going to continue on for several years. We just don't know our overall losses."
Driving plant losses were not just the low temperatures, but the days of freezing temperatures, Graham said. For example, in Central Texas from Feb. 10-18, temperatures never climbed above freezing, according to the National Weather Service.
Those extremes are now being felt by consumers, according to Stephen Hall, a regional manager for Moon Valley Nurseries, which operates an Austin location at 12931 Research Blvd. Newly planted and well-established plant species in landscapes all suffered from the winter storm.
Of particular concern are species of palm that were particularly vulnerable to the storm, he said.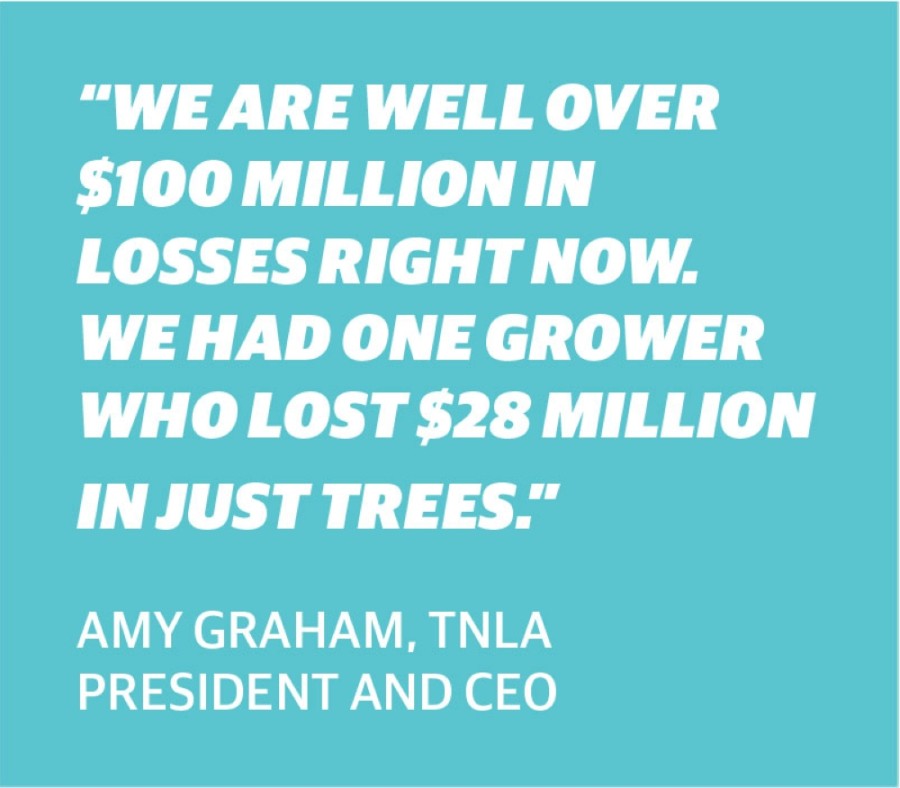 "Most palms, right now, it's pretty drastic," he said. "There are a couple select varieties that survived the freeze, but they are not necessarily the most popular varieties. So, unfortunately, most of the popular varieties are going to need to be replaced."