The Lighthouse Restaurant & Lounge sits on an upper bend of Lake Travis near the Pedernales River. But the landmark eatery is equally connected to the hungry neighbors of the surrounding community of Briarcliff and campers at Pace Bend Park as it is to the waves of hungry boaters who dock at the adjacent marina and boat slips.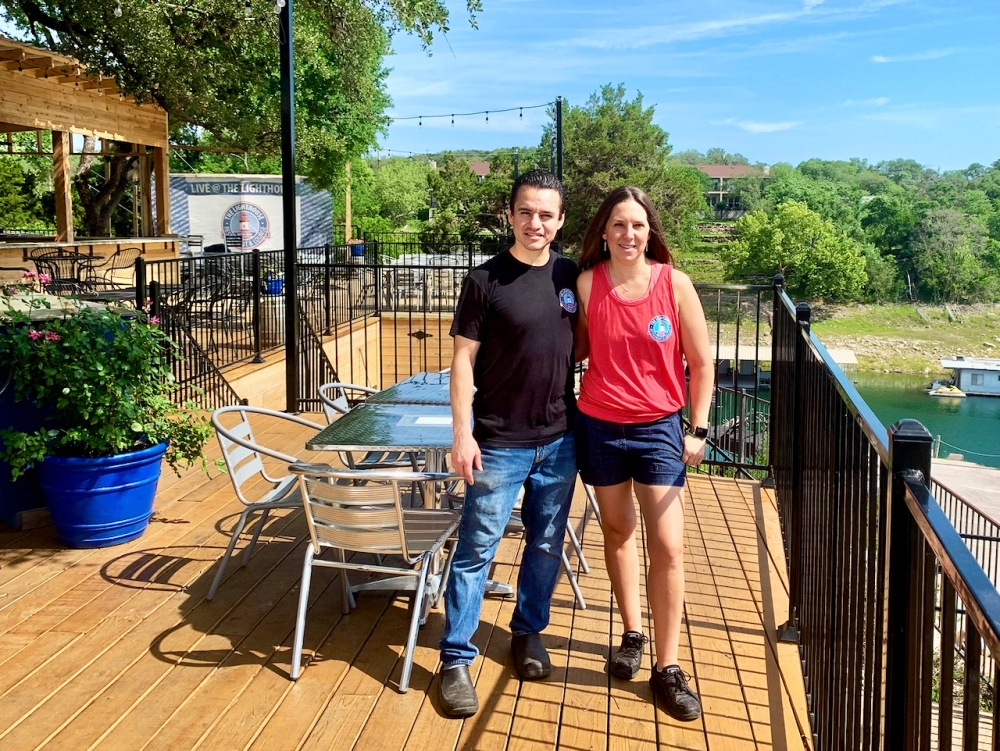 The restaurant has been under the ownership of San Antonio native Robin Martinez since the spring of 2018 when he relaunched the location as The Lighthouse. He said since that time he has learned the seasonal ebbs and flows of his guests.
As a result, he said he keeps a close eye on the restaurant menu to make sure it meets the needs of his diverse customer base.
"What I've learned is that I have to keep my menu pretty dynamic if I want people to patronize the restaurant every single day," he said. "This year we've been just slammin', jammin', so I've tightened down the menu, [but] it's still a dynamic menu."
And by dynamic, he said he means the menu covers a range of tastes and culinary styles of cooking.
Well represented are regional dishes, from queso and street tacos to more adventurous choices such as teriyaki bowls and coconut shrimp to traditional Cuban sandwiches. And for the hearty appetites, there are traditional plates of chicken-fried steak or chicken. Martinez, a former player with the local Austin Aztex professional soccer team, said he learned his approach to running the Lighthouse after spending 15 years working in the Central Texas restaurant industry. He previously worked as general manager for Fore and McArthur's, both former restaurants in nearby Lakeway.
And with that experience, Martinez said, he has learned to balance not only his different sets of customers but also how those customers use the restaurant throughout the year.

"Obviously in the winter that's when the boaters are pretty scarce, so that's when our regulars in the community help us through," he said. "It's pretty much 50-50 because in the summer, it's all tourism. Our regulars don't come as often because they know we will be rockin' and rollin'. It's a pretty cool balance."
Throughout the past year, Martinez said he has also reached out to his neighbors who live in the surrounding community to thank them for their support of his business. In response to both the COVID-19 pandemic and the historic February winter storm, he made food deliveries to area residents in need.
"I turned this restaurant into a grocery store, and I was delivering to people who couldn't leave their homes," he said. "That's one of the things we really love to do is to be part of the community and help out as much as possible."