At Great Harvest Bread Co. the art of making and selling a fundamental food like bread continues to resonate with those living and working in the surrounding Westlake community.
The shop has been located at the West Woods Shopping Center in West Lake Hills near the intersection of Bee Cave Road and Walsh Tarlton Lane since 1992. Today, the locally owned franchise is operated by Gisela Hernandez and her husband, Juan Maldonado.
The couple purchased the location in 2018 and have continued many of the store traditions, such as offering a free slice of bread to all who ask.
"It's funny, you'll see a line of the kids walking from Hill Country Middle School to here because everybody gets a free slice of bread," Maldonado said. "The other part that is really interesting is that you will have young adults that are Gisela's and my age that come here and say, 'I remember coming in here when I was kid, and now my son comes from the middle school and he gets his free slice now.'"
Hernandez said seeing kids lining up for bread in Great Harvest bakery played a big role in her and Juan deciding to buy the franchise in Austin rather than move back to Salt Lake City, where the two met.
"I was just so happy to see all those children in line getting the slice," Hernandez said. "I went back and told Juan."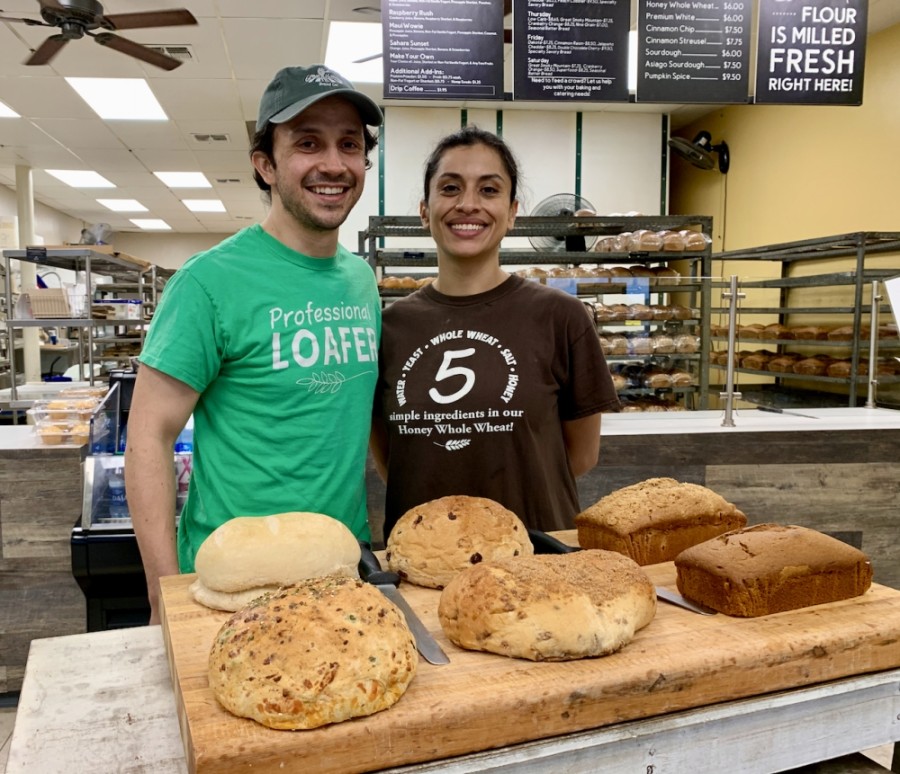 In 2019, the two decided to launch a corporate catering service, and to let the community know about it, they prepared sample boxed lunches containing fresh sandwiches and walked them around to people working in the area.
Catering proved a growing line of business, averaging as many as five catering orders per day until the COVID-19 pandemic.
Navigating the past year has been challenging, Maldonado and Hernandez said. But the catering of classic and signature sandwiches, like their veggie three-seed hummus, has begun to pick up pace again with area business offices reopening. Now it is a good time to reflect on what the team at Great Harvest has endured, they said.
"We have been blessed. We have the right team, and when all that happened with COVID, we worked hard, but also we really appreciate the community," Hernandez said.
Great Harvest Bread Co.
3201 Bee Caves Road, Ste. 126, Austin
512-329-9216
Hours: Mon.-Sat. 7 a.m.-5 p.m., closed Sun.