Lone Star Circle of Care named Jon Calvin as its new CEO in November after he served as the organization's chief financial officer.
LSCC works to eliminate health inequalities through offering accessible health care for all individuals, with operations across Central Texas.
Community Impact Newspaper
spoke with with Calvin to talk about what led him to this job and what plans he has for the organization moving forward.
What in your career led you to this position?
I have really a kind of a nontraditional path to CEO. I've always been focused somewhat in health care in my career. I started out in public accounting, and I gravitated towards the practice's health care industry team.
I had some experiences as a child with health care that really kind of drew me to that team. And after working in public accounting for several years, I had the opportunity to be recruited by Lone Star Circle of Care, which was a client of the firm I worked for.
You have been in this position for a few months now. What lessons have you learned in this job in the middle of a pandemic?
It's definitely been a challenging period. We've had the pandemic plus the winter storm, where we had business interruption for an entire week of operation.
Through all of that, it just highlighted the importance of effective communication and constant communication to make sure the team is aware of the situation going on.
I think communication is important to explain the why behind some of the decisions. You have to really be decisive. Once you have the facts, you have to weigh them quickly, think through it, evaluate it, and make a decision and move forward. So fortunately, we've been able to do that; we've had to move and pivot and adjust.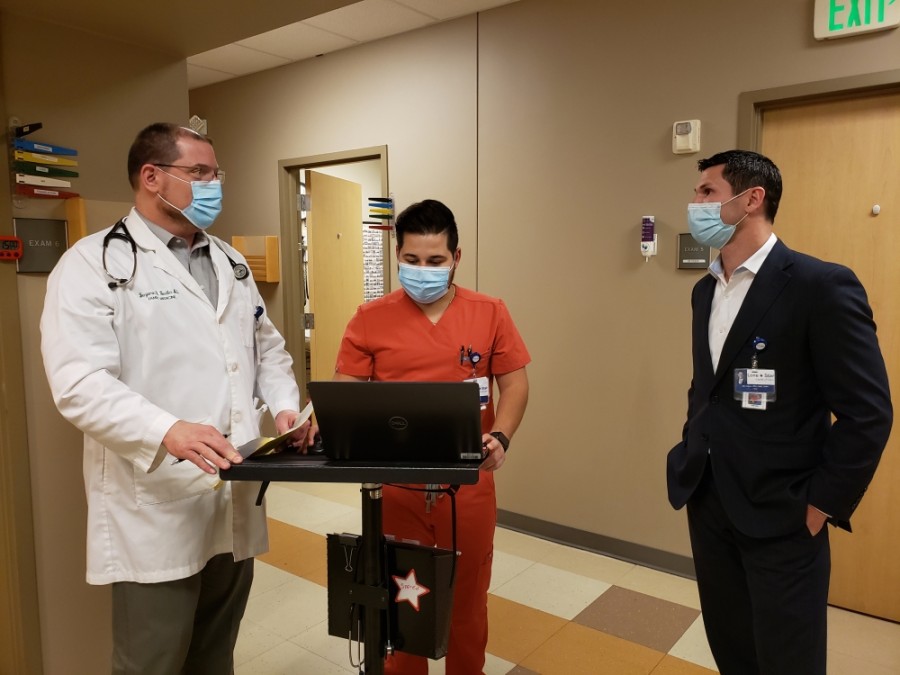 Why is having an organization like LSCC so important? And how did the pandemic highlight that?
Not only are we providing our important primary care and other services that we traditionally have, but we are also helping in the fight against COVID by doing testing, making sure we know someone's positive and helping protect them [and] protect other people in the community.
We're also helping with follow-up care after treatment, if they're not hospitalized, or even if they are hospitalized. We're helping work through any symptoms or conditions they may have. We're also providing the vaccinations, which is huge in in getting back to some level of normalcy or the desired state we want to be going forward. Not that we're necessarily going to get back to pre-COVID, but getting back to a more normal state will be important.
How have LSCC day-to-day operations been impacted by the pandemic?
Early on personal protective equipment was a big issue. Right away, we had to get better protection for our staff and patients. It was hard to get your hands on PPE, so we had to diversify our vendors and try to secure as much PPE as possible.
[We also] changed protocols in the clinics with cleaning to ensure we have a safe environment. Not only was there the level of changing kind of the operational model, but additional costs associated with that.
Then [LSCC was faced with] how do we have an environment where the patients that need to be seen in the clinic are still seen without delaying care, but also provide an alternative option, so we quickly rolled out telemedicine and telehealth services to try to continue that care for our patients in a different setting to the extent possible.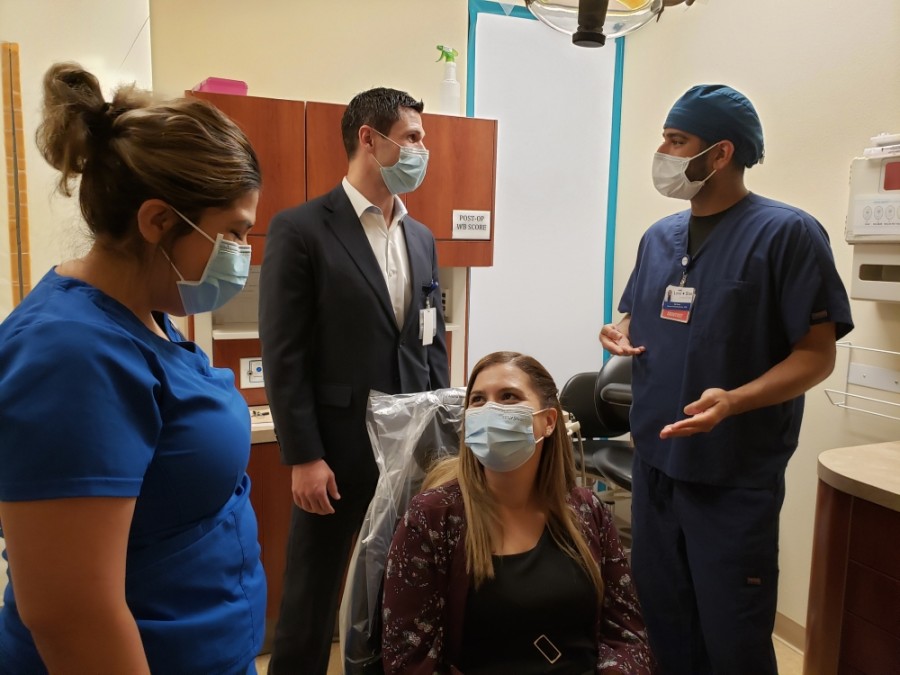 What would you like to accomplish in the next year and in the next five years?
We've made a lot of progress as an organization over the past several years; I want to continue that momentum moving forward, increasing the value we provide to our patients in our communities.
We really try to hit our key objectives for the organization, focusing on improving patient and employee experience and increasing access for unmet need in our community, such as: How do we eliminate some of the health disparities? How do we make sure we have access for all residents in our communities to have high-quality care available? Are we getting better health outcomes for our patients? And that's critically important moving forward to show the value that we provide is needed.
I think a part of that is beyond just our traditional experiences, [but] how can we help improve health overall. There [are] factors and drivers of health that occur outside of just the health care setting, and we're looking at how we can be a community partner with other organizations and communities to help positively impact some of these other drivers of health.