A graphic designer by trade, C.J. Bedair made cake pops for her daughter's first birthday. Then, she said, the phone kept ringing.
"I worked out of my house at night. I was a graphic designer by day, cake pop lady at night," Bedair said. "It just kind of kept getting bigger and bigger until we had to make a decision."
That decision turned into Sugar Mommy's, which Bedair and her husband, Casey, opened in 2012.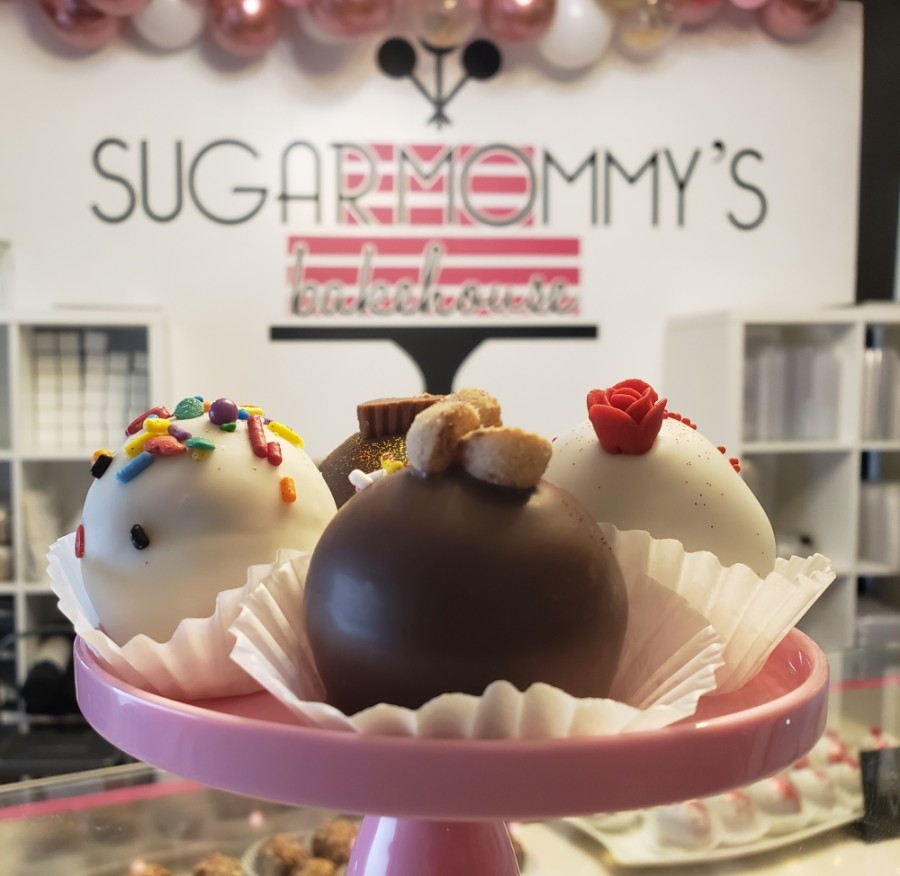 The shop first specialized in only cake pops before expanding to custom cakes, macarons and other desserts. Now Bedair said the business is putting a greater emphasis on retail products such as cupcakes and other treats rather than custom cakes after the coronavirus pandemic forced a decrease in requests—a change she said she has come to embrace as it freed time on her weekends.
Sugar Mommy's is also working to expand its gluten-free and vegan options. Bedair said she recommends those seeking these options get a chocolate gluten-free cupcake or a vegan cookie sandwich, both so good "you can't even tell the difference."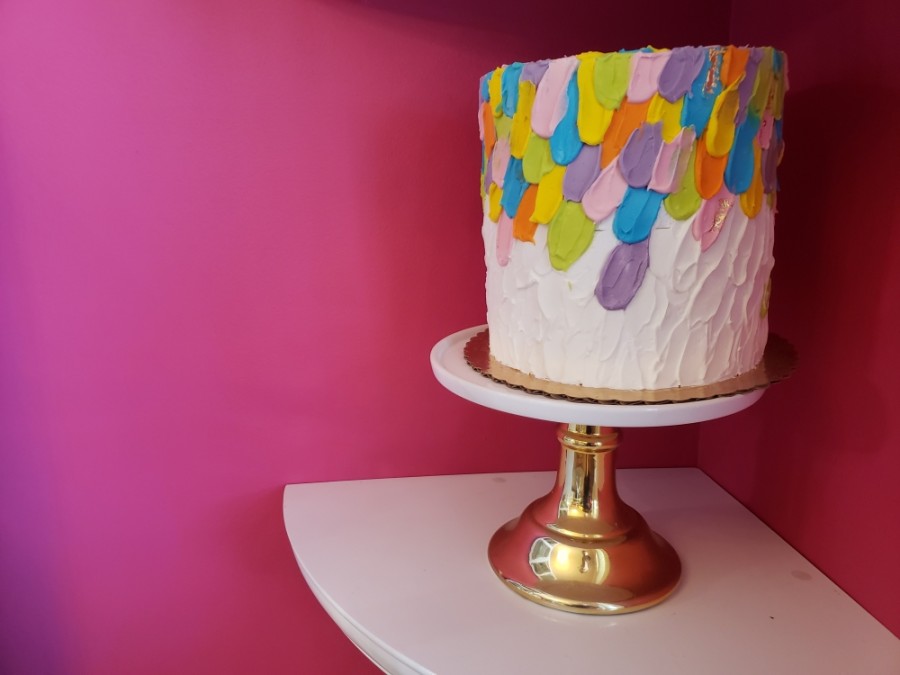 Bedair added that she and her team are continually working to expand their gluten-free and vegan menu to have at least five or six different options on any given day.
Sugar Mommy's is located in a converted house along Austin Avenue and is easily identifiable by the large, porcelain carnival animals on the front porch. Once inside, a burst of bright colors and patterns from the walls to the ceilings and the sweet treats themselves welcomes you.
Bedair said she wanted to make her business stand out, using her graphic design background to propel the aesthetic.
"We tried to kind of focus on being a boutique bakery, where you can always come in and package up something really beautiful," Bedair said. "I took my computer animation art design mind and just transferred it to cake and chocolate and icing."
Born and raised in Georgetown, Bedair said Sugar Mommy's is truly a family affair with her parents pitching in to help, too.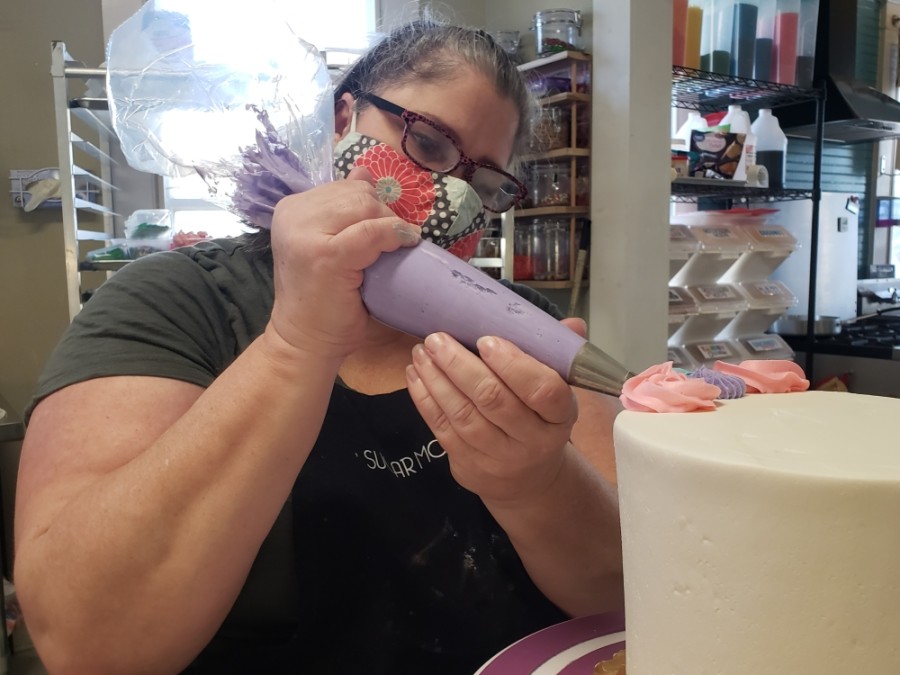 She added she has no plans to expand or relocate, as she grew up and lives in the area and feels most compelled to keep the inspiration she gets from her neighborhood in the neighborhood, wanting to "bring something magical."
This magic can be seen in her dessert design, to which she said she is always striving to make each item "a little over the top" with more colorful designs than a standard bakeshop.
"We tried to make this place an experience that you'll never [have] anywhere else," Bedair said. "You'll never feel this kind of energy around something as simple as a cupcake or cake ball."