Less than one week after City Manager Spencer Cronk
shared his shortlist
of candidates for the city's next police chief, Austin residents had a chance to hear from the finalists themselves during an Aug. 18 forum at the Palmer Events Center.
The event featured a city-led question and answer session and opportunities for residents in attendance to connect with the three remaining candidates individually. The finalists bring more than 80 years of public safety experience combined, and include Austin's current interim chief Joseph Chacon; Avery L. Moore, assistant chief at the Dallas Police Department; and Emada E. Tingirides, deputy chief at the Los Angeles Police Department.
The law enforcement officials have made it through several rounds of a selection process launched this spring by the city and consultant Ralph Andersen & Associates, and which garnered 46 applications from around the country. The list was
cut to seven
in late July and again narrowed Aug. 13 following additional interviews leaving Chacon, Moore and Tingirides in the running.
"Whoever is selected will begin their duties during a period of intense change for the Austin Police Department. Ultimately, we believe that the new chief of police can help APD and the city adapt and emerge from Reimagining Public Safety in a manner that meets our strategic safety outcome of being safe in our home, at work and in our community," Assistant City Manager Rey Arellano said prior to the candidate sessions.
The Aug. 18 event was one of two the city plans to hold, and will be followed by an Aug. 19 meeting also at the Palmer center. Interested residents may attend in person or view the meeting live via city broadcast on
ATXN
. The city also said more information on the selection process and opportunities for further feedback will be available on its
SpeakUp Austin webpage
.
Responses from the three candidates during the Aug. 18 session were based on questions from the city, Ralph Anderson and community members, and have been edited for length and clarity.
Avery L. Moore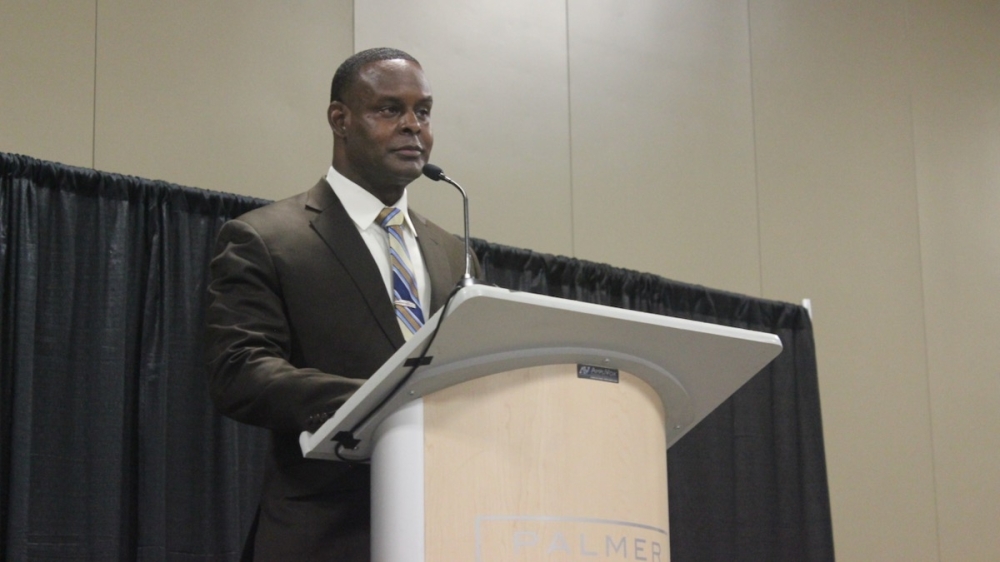 On reimagining public safety:
"When I think about just the concept of reimagining policing, what an awesome concept. I believe that policing has a responsibility to always evolve, to always get better, to always strive where you see that you have deficiencies to make them positives. So I look forward to it. It's not a bad word. It's not a bad concept. We just have to come together, all three legs of what [The President's Task Force on 21st Century Policing] says is a stool—local government, police and the community—working together as a team and to make Austin the best city, the safest city in America. And I believe we can do that."
On efforts he has led that demonstrating an ability to affect change:
"One of the things that we did ... is we banned the chokehold. We hadn't taught it since 2004, but it was never written on paper.
... Another thing that I did is I banned narcotics raid, no-knock warrants. Felt like they weren't really prepared for it; they weren't trained for it. It was just too dangerous, not only for the officers as well as for the citizens.
... Furthermore, after the protests that we had this year I had it set up to where the entire command staff was trained, as well as the officers trained, in how we should respond properly to peaceful protests. So those are three things that I did that I'm extremely proud of."
On systemic racism:
"Systemic racism is not something you run away from. You have to be willing to have tough discussions about it. You can't allow your emotions to get in the middle of it, because people respond out of emotion, and we as officers, we do too. And that can lead you down the wrong path. We're grown people. We have to act that way. We have to be willing to not just have pleasant conversations, but we got to be willing to take on those topics that may be unpleasant. And racism, unfortunately, is real.
... I've seen people abused, some of them my family members. Part of the reason I became a police officer was because my uncle was arrested; he was beaten. And I saw that, and I made a promise that I would make a mark that couldn't be erased. And I'm proud to say that I've done that, and I want to continue to do that here in Austin."
On matching Austin's demographics in the police force:
"I think it's very important that you are a microcosm of the communities that you represent. I've had the pleasure to help with recruiting, and I know that the best way to do it from a leadership perspective is to be hands-on.
... The bottom line is, if you tell people that you want them and you give them value, they'll come and they'll serve."
Emada E. Tingirides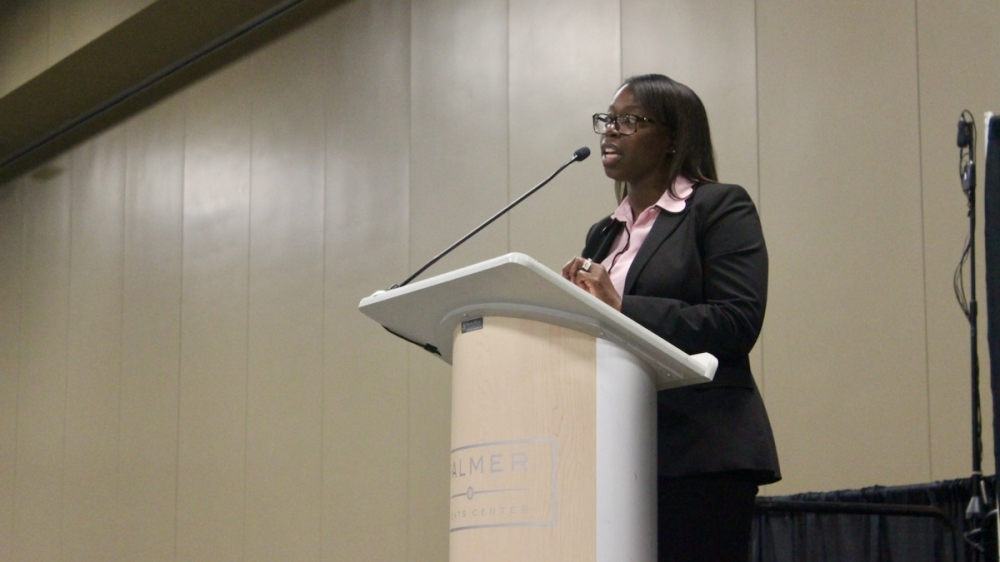 On reimagining public safety:
"I had the opportunity to listen to the recommendations from the Austin reimagining task force. ... And a lot of what was recommended is something that communities should have already. There were suggestions in there about re-entry and having services for individuals that are coming out of prison so that they don't recidivate. There were suggestions in there about resources, having neighborhood hubs where individuals can come and seek resources or job training or financial help for their families or paying their rent.
I completely stand behind Reimagining Public Safety, and what I really think is important too, is that I've talked to a lot of police officers from Austin and they believe in it too. They accept the civilian oversight; they accept the fact that we do need to make change and look at ourselves and make critical decisions in the way that we train, especially as it relates to reverence for human life and de-escalation. And it's needed."
On efforts she has led in the past demonstrating an ability to affect change:
"I had the pleasure to work alongside a civil rights attorney who had sued the Los Angeles Police Department multiple times for some of the practices and ways that we were policing in our communities. ... Together with her, we created and implemented a program called the Community Safety Partnership program. I'm currently the chief of that program, and that program is centered on what I call cultural policing, relationship-based policing. We place dedicated police officers in these communities to build trust, to listen to one another, to address some of the quality of life issues.
... Ten years later, we reduced violent crime across our Community Safety Partnership sites by 35%. ... But we also have a long way to go in ensuring that we continue and sustain those efforts."
On systemic racism:
"In order to have a successful relationship, we have to understand one another. And we have to understand each others' culture, how people feel, and take that to consideration as we go about communicating and working internally and externally out in the community. I talked a lot about culture, and at the root of some of the civil unrest, it was really built upon people feeling like they've been ignored.
... As a police chief, it's extremely important that my officers understand the temperament and what the community wants to see in their police officers. It's also important that they understand their community."
On her vision for policing in Austin:
"I want to be a chief of this city, and I want what you all want. We want a safe, clean environment, a positive quality of life, a place where our children can go to school and thrive, to build our community capacity so that people can become leaders in their own community, and to serve this city the way it deserves to be served."
Joseph Chacon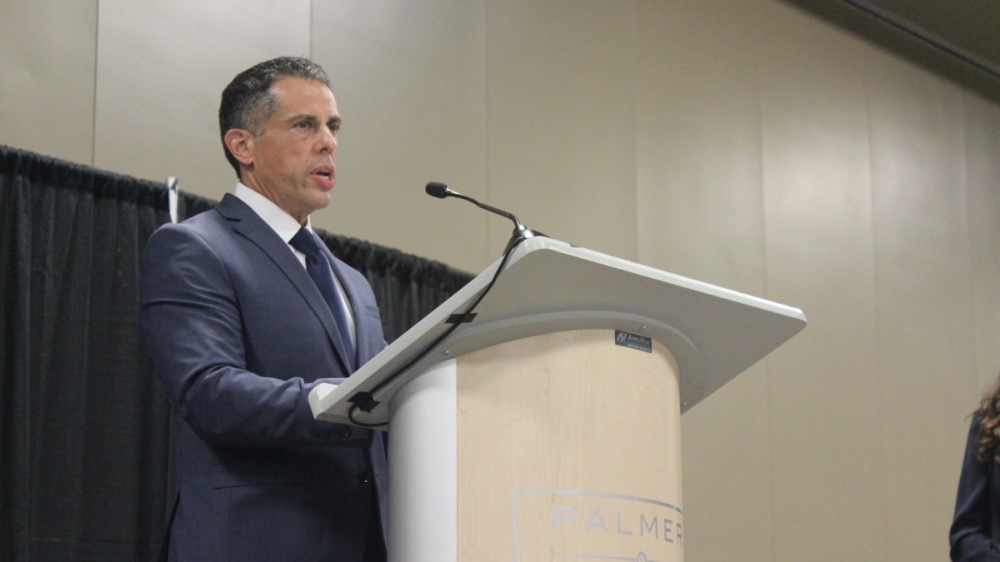 On his experience and qualifications:
"There really is not a part of policing that I have not either worked directly in or overseen. I spent a good amount of time in investigations, certainly understand that part, but also spent time at every single rank in patrol. That is going to give me the basis that I need to be a well-rounded chief of police. I also speak Spanish.
... I've been the interim chief of police for the last five months. During that time, I've really been leading a culture of change in our department."
On reimagining public safety:
"I was there when we began the process over a year ago, have been tracking with the task force, have been having communication directly with task force members, our City Council members. How are we going to make this successful?
... We have completely reimagined the way that we are delivering training to our cadets, transitioning from a paramilitary kind of style of academy to one that is based on an adult learning environment. We have put in the community connect piece at the very beginning to really help our cadets understand why they're getting into this line of work, why it is that they've chosen this profession, and why it's so important that we build guardians and kind of transition from that warrior mindset."
On his vision for policing in Austin:
"My vision really is built around procedural justice. I have been, for the last five months, getting in front of as many officers as I can to talk about what procedural justice is. The fact that we're treating people with dignity and respect. When we go out and we have interactions, that we take our time, explain what we're doing, and to the greatest extent possible give those that we're interacting with an opportunity to have voice in that encounter. That we display trustworthy motives and we deliver services in a fair and impartial way. But the way that I think that you actualize that vision is by building it internally first."
On the number of officers needed in Austin:
"We cannot arbitrarily say that this number is right or this number is right without having the data to back it up.
... I have been working with the Greater Austin Crime Commission, with our chief data officer, and we are looking at a model to develop, first of all, what are the metrics that are going to measure what [are] the police services that this community really wants delivered? And then knowing the metrics, how many officers will I need to have that outcome?
When we do that, those two phases, which is a significant community survey as well as a machine learning that is going to help us to drive, what are the response times that we want for our officers? How many officers do I need to have this much community engagement time? That is what it's going to tell us: Exactly how many officers that we need."