A recent civic effort to focus on affordability and economic mobility for Austinites was never properly tracked or supported, leaving its overall progress unclear, city auditors found.
The context
Strategic Direction 23
—a multipronged five-year plan to improve
local quality of life and civic engagement
—was developed through 2017 and
adopted by city officials
in 2018. SD23 was created as a shorter-term piece of the more expansive
Imagine Austin
, the city's 30-year comprehensive plan adopted in 2012.
SD23 is based on six high-level subject areas the city labeled as "strategic outcomes" for local government. Those have been used regularly at city hall to promote city initiatives, organize city management responsibilities as well as city departments and resources in the city budget, and identify items on regular City Council agendas.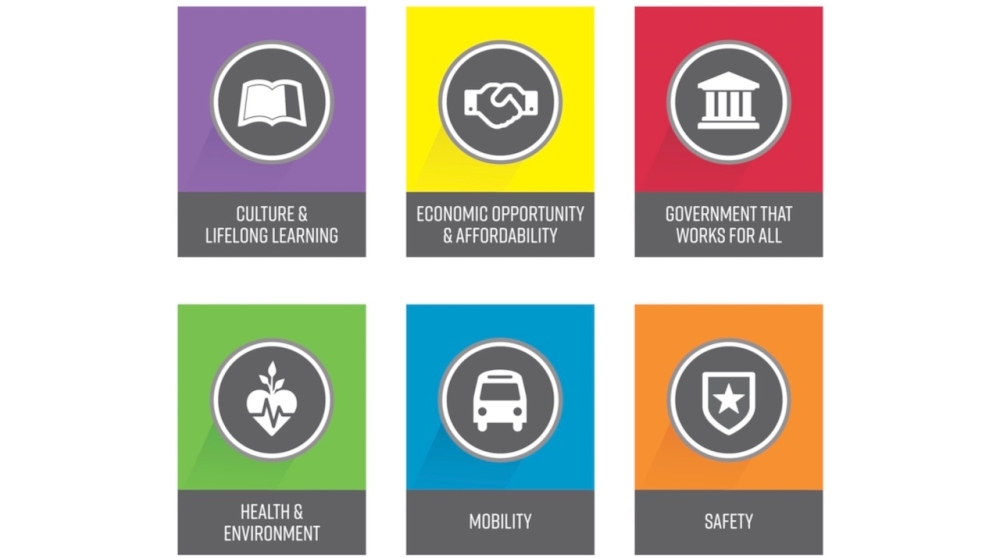 One of those SD23 strategic outcomes is "economic opportunity and affordability." City offices linked to the topic include the housing, planning, development services and economic development departments.
The findings
Despite a stated desire by many city leaders to tackle affordability in Austin, a
March audit report
laid out failures by the city to adequately track and report on relevant SD23 progress.
While auditors said Austin created an effective strategic plan, shortcomings after that initial step included the city's use of ineffective performance metrics, the delayed launch of public reporting and lacking reviews by the city on any headway made.
The audit team criticized the city's use of performance measures that were vague or overly broad, and that were not reported on a timely basis. Of all metrics tracked under the "economic opportunity and affordability," around half did not have defined targets.
Many departments also did not regularly submit information on the economic opportunity goal covering a recent time period; auditors found nearly half of all relevant SD23 data analyzed for the new report was at least one year old. And a
virtual dashboard
designed to inform the public on SD23 progress was not released until nearly three years after the plan was put in place. Many
economic opportunity metrics
on the dashboard feature information from as long ago as 2019.
Auditors said lack of detail and reporting meant the city could neither determine how it was doing nor move toward more positive outcomes.
"Instead of serving as a tool to better understand performance, the data's simply being recorded with minimal opportunities to understand if the city is making progress, or the city might need to change its strategy," auditor Tyler Myers told City Council during a March 29 committee review.
Additionally, higher-level reviews of SD23 were infrequent. The previous City Council gathered in late 2021 to
"refocus" on SD23 priorities
, the only example of such a review taking place since 2018.
"The lack of a plan to have check-in opportunities limited the opportunity of city stakeholders and the public to assess if progress towards outcomes had been achieved or to decide if additional investment by the city was needed in specific areas," Myers said.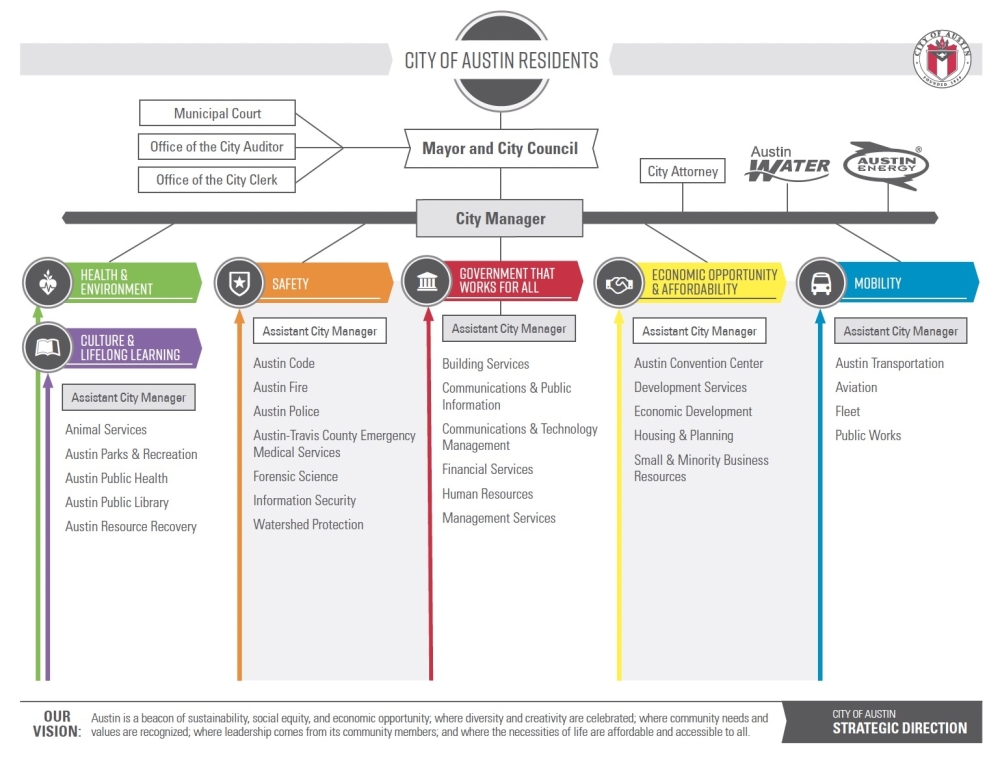 Looking ahead
Several elected seats and city executive positions responsible for SD23 outcomes have turned over since the plan's creation, most recently with the election of four new City Council members in December and the replacement of City Manager Spencer Cronk with interim City Manager Jesús Garza in February. In March, Garza also shifted which assistant city manager oversees the economic opportunity outcome.
City officials may now be rethinking how the top priorities are tracked. Auditor Corrie Stokes said Garza is seeking to make city management responsible for strategic direction goals, rather than council, a process that budget officer Kerri Lang said is underway.
"We had a lot of lessons learned from SD23. It was a great first draft, a great first iteration I think for the city to move in this direction," Lang said. "But with that, we are looking at making some very substantial changes to our strategic planning efforts, including establishing tangible goals, that we can really show what those targets are, what those changes will look like in five years."
In their report, auditors also recommended paring down SD23 performance metrics to only the most relevant items, revamping those targets to be clearer and measurable, and establishing a new reporting plan for regular progress reviews.
District 5 Council Member Ryan Alter said he appreciated the overview of shortfalls so far, and he hopes to improve how civic priorities are addressed.
"I'll look forward to working with you and the city manager on that process to make sure that it is also reflecting council's priorities and breadth of responsibilities that we have, and the ways that we as a city can impact our community across the board," he told auditors at council's March committee meeting.