From the decor to menu item names, Leander's Republic Kitchen and Bar is Texas proud.
"It's a Texas-inspired neighborhood bar and grill," owner Trey Wolslager said. "A lot of the things we do is obviously very Texas heavy, ... Texas comfort food."
Trey opened the restaurant with his brother Ryan Wolslager in December 2019 after Ryan he moved to the area and saw dining options were limited.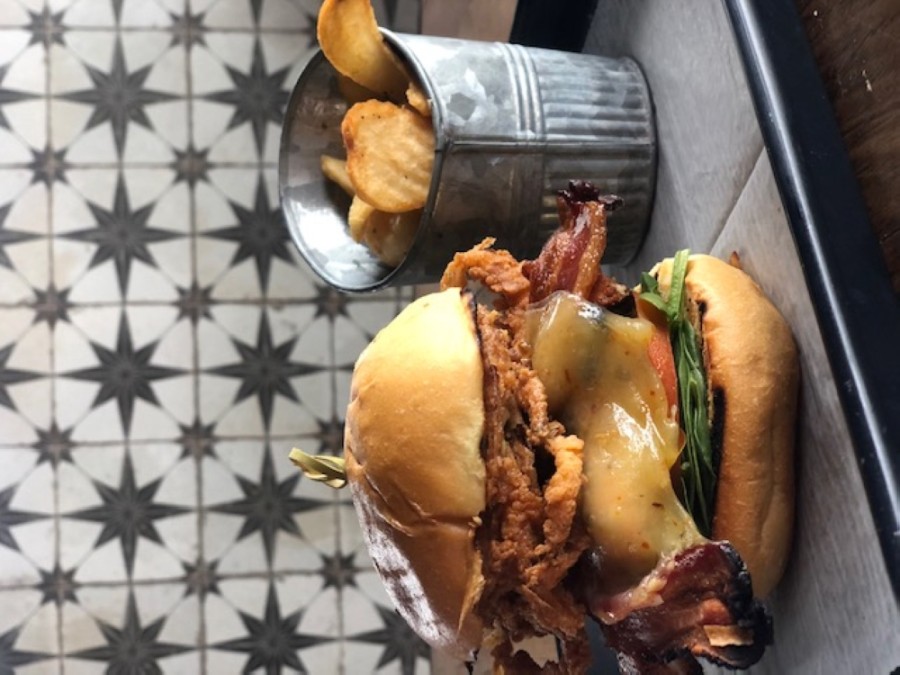 "We never approached it in the sense of how can we make this something that's completely unique and something that people have never seen," Ryan said. "It was more about filling a need and finding a balance of giving the public out here something that they can enjoy."
This is the second business for the duo, who also owns Foxhole Culinary Tavern in Northwest Austin.
Similar to Foxhole, Trey and Ryan said they pride themselves on creating a space that invites people for all occasions—from a place to watch sports games or enjoy happy hour with friends to one where you can have date night or celebrate birthdays and major life events.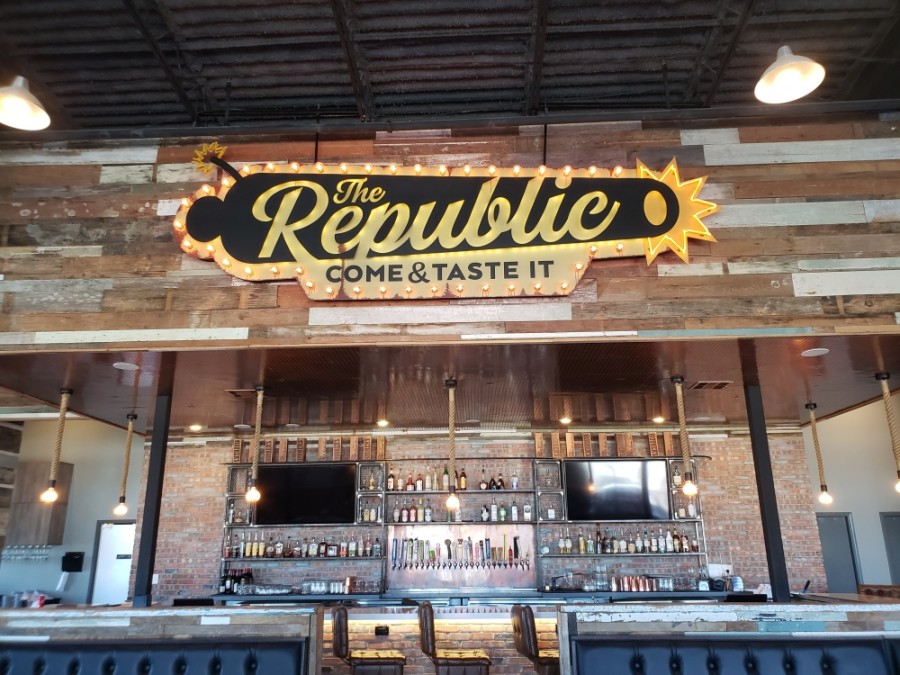 "We really want it to be a place where no matter what the occasion is we have something for you," Ryan said.
In its short time, Republic has established itself with regular customers, some even coming in five nights a week, Trey said. He added one of his favorite parts of the job is building that relationship with his customers, many of whom have become friends.
"It's nice to be able to have that kind of relationship," he said. "People really appreciate you and your business and your staff enough to just continue coming back and supporting us."
Both Ryan and Trey said their most popular dish is the chicken fried steak served with chipotle-black pepper cream gravy.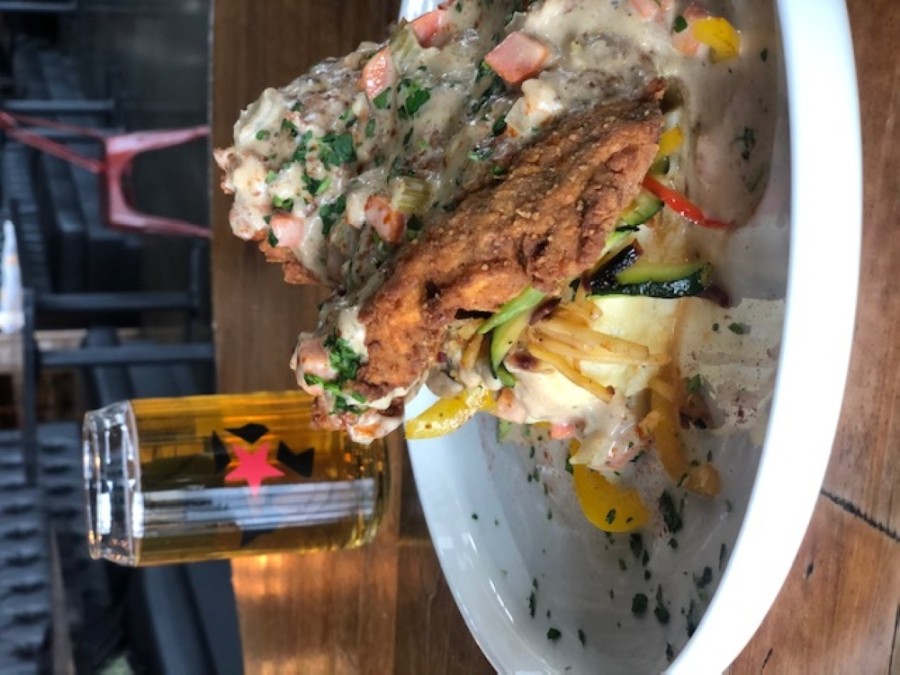 Other favorites include barbecue shrimp and grits served with Texas caviar and buttermilk fried okra, or the barn yard fowl, the restaurant's take on the grilled chicken sandwich served with cherrywood smoked bacon and Avocado Redneck Ranch on a branded bistro bun.
Republic also has a full bar with an extensive whisky selection, Ryan said.
"What we try to do in all of our restaurants is really produce high quality food, [and] high quality atmospheres for people to really enjoy," he said.