Bobby Lacy grew up in the world of taekwondo, practicing the martial art since he was 10 years old. His parents owned a studio in Virginia before moving to Texas where they owned two others.
In February 2020, Lacy decided to open a studio of his own, emphasizing the importance of setting goals and achieving them.
"When I developed the school, we wanted to be a community asset by breeding a goal-oriented program," Lacy said. "We try to tackle goals, whether it's just developing confidence, feeling good in your body [or] feeling good when you're out in public."
Leander Taekwondo America offers classes for kids, teens and adult ages 4 and up.
With the young kids, Lacy said classes focus on information retention and extended attention spans during the 30-minute class.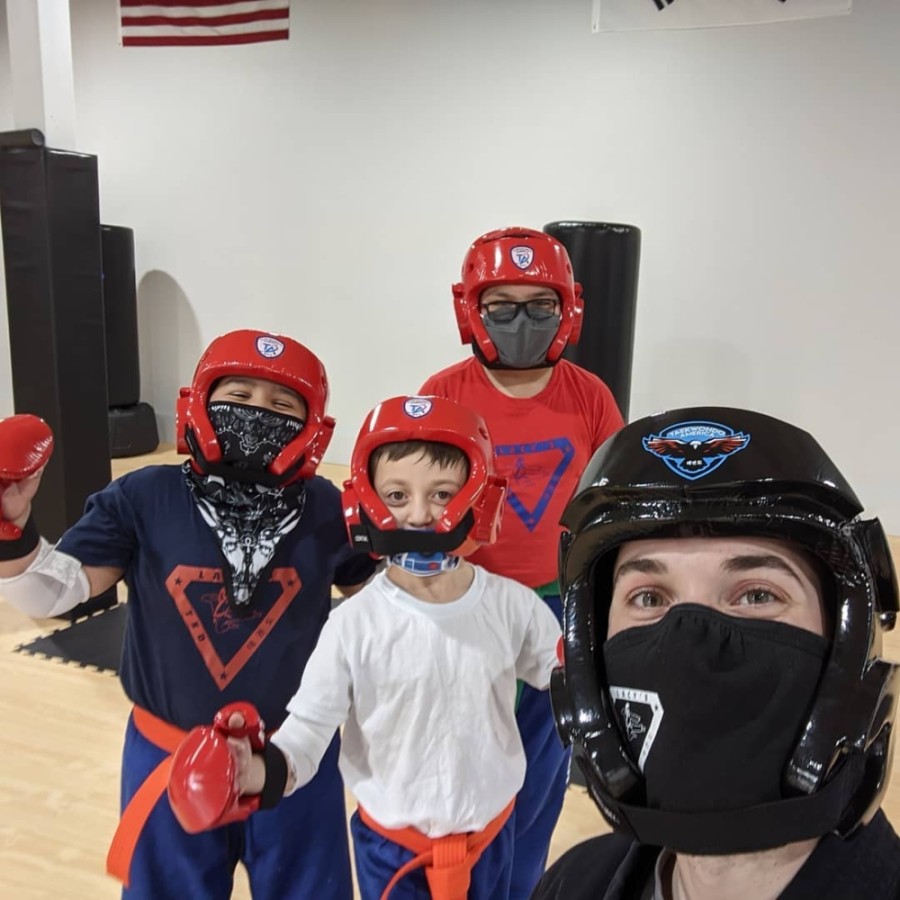 For older kids and teens, the curriculum builds the sport's foundational skills as well as prepares students for competitions. Leander Taekwondo America is part of the national Taekwondo America organization. This distinction allows Leander students to participate in area and national competitions against students from across the country, Lacy said.
Similar to karate, taekwondo has a rank system in which students earn belts and move up levels within those belts until they reach a sixth-degree black belt, an achievement that can take several years, Lacy said.
Lacy himself is a fifth-degree black belt.
The adult classes are about 45 minutes and geared toward developing fitness and self-defense skills as a fun exercise routine.
Lacy added that no matter what, he wants his students to develop self-discipline.
"One of our special words is self-control; being in control of your body, your mind, your thoughts," he said.
And while Lacy said many may think taekwondo and all martial arts tend to be egocentric and a practice to learn how to fight, that is not the case at his school.
"Our goal is to teach self-defense, of course, but it's also to kind of develop a mentality behind the self-defense where you kind of avoid those situations to begin with from the outset," he said.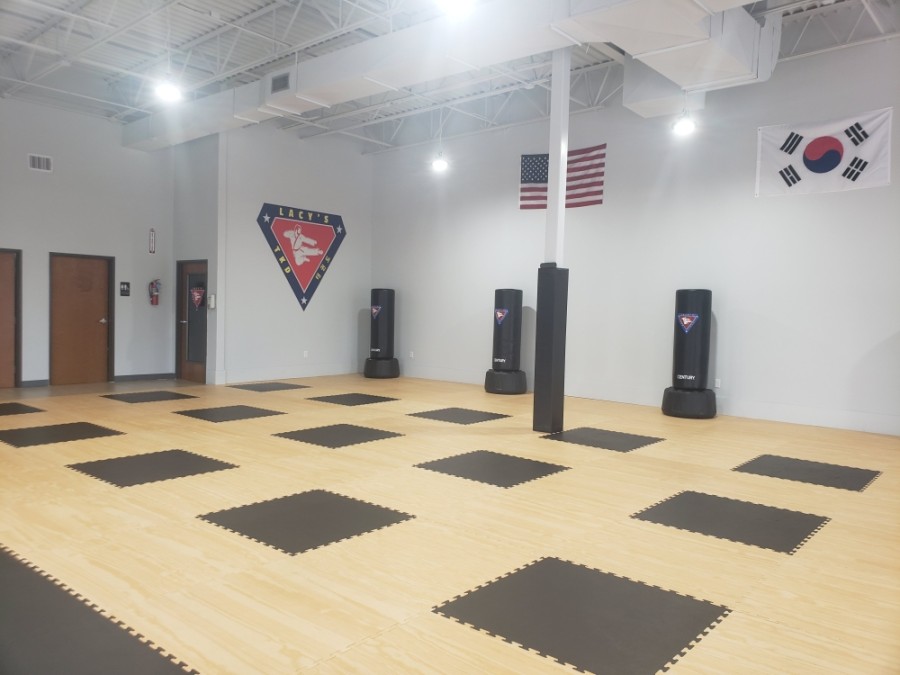 Another distinction between Leander Taekwondo America and other studios is its emphasis on camaraderie between students and supporting one another to reach goals they set for themselves.
"Beyond just having the goal-oriented program, [the studio] creates a positive environment where people feel comfortable to succeed," Lacy said. "And we give them every opportunity to succeed."
Leander Taekwondo America
901 Crystal Falls Parkway, Ste. 207, Leander
512-575-3319
https://leanderta.com
Hoursr: Mon.-Fri. 3:30-8 p.m., closed Sat.-Sun.