Sheri Kendrick and D'Ann Gummelt did not grow up together, but they found out they were half sisters in 2008 and realized they had different personalities that balanced each other.
With no previous retail experience other than their passion for clothes and shopping, the duo decided to put their shared interests together and open their own boutique. A Splash of Sass opened in September 2015. The shop offers clothing and accessories for women in a range of sizes and price points.

"We figured between the two of us, 'What could go wrong?'" Kendrick said.
But shortly after A Splash of Sass opened, multiple major floods hit Cy-Fair, and construction started near the shop that created inconveniences for customers, Gummelt said. Kendrick has also battled several personal health issues while operating A Splash of Sass, including contracting COVID-19.

"We have grit," Kendrick said. "We're not going to just fold up and go home."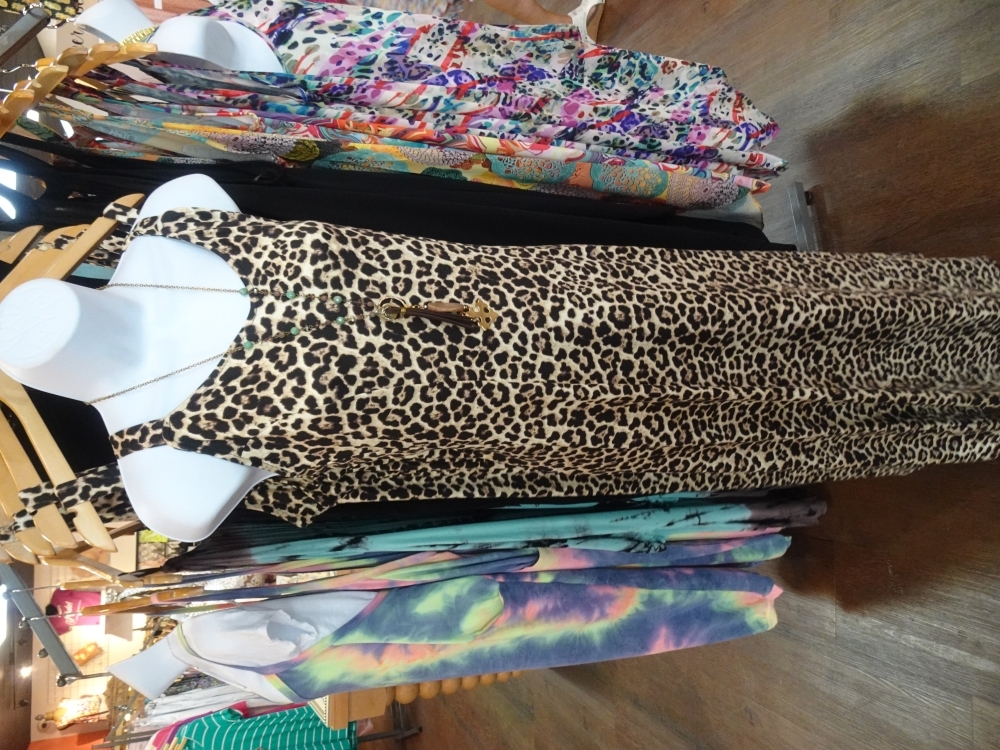 When the pandemic hit, the two had to figure out how to maintain engagement with their clientele, and one of those ways was through Facebook Live. Gummelt and Kendrick post regularly on the social media platform, showcasing sales and new and favorite pieces as well as offering styling tips.

"People say that when you love what you do, you never work a day in your life," Gummelt said. "And that's how I feel every day."
Despite facing many adversities, Gummelt said the Cy-Fair community has supported them through it all. Kendrick said when they opened, one of their main goals was to help the community as much as possible. Some of those ways are through fundraisers and working with charities such as Reach Unlimited, a local nonprofit that supports people with intellectual and developmental disabilities.
The "rebellious" duo, as they like to refer to themselves, both have different ways of putting things in perspective, such as their future plans. Gummelt said she likes to call herself an "A to Z girl," meaning she does not see the details in between plans, while Kendrick is the one to pay attention to those details.
The two said they have no plans to expand their boutique because they could not be at both places at once together. Gummelt said they work better as a team, and they would need to find someone who could help promote their boutique concept just as well as they do.
A Splash of Sass caters to a demographic of older women, Gummelt said. She said they like to help women fit a trendy style without looking out of place for their age or body type. Additionally, they like to help those who want guidance to step out of their comfort zone when it comes to color and style. The shop's sizes range from XS to 3XL, Kendrick said.
"I really do believe that the personal touch is what keeps people coming back," Gummelt said.
---
A Splash of Sass, 13215 Grant Road, Ste. 800, Cypress. 832-559-8789. www.asplashofsass.com
Hours: Sun. noon-6 p.m.; Mon.-Wed., Fri. 10 a.m.-6 p.m.; Thu. 10 a.m.-7 p.m.; Sat. 10 a.m.-5 p.m.