Photos signed with markers cover the walls and ceiling in love notes and precious memories at Willie's Joint in Buda. Co-owner Greg Henry tells of people visiting from all over to sign their name, return and show it off to their loved ones.Henry and his childhood friend Jeff Griffin talked about opening up their own business together and in 2013 made that a reality. Partnered with Greg Pratt Jr., who had worked previously in barbecue ventures, they together opened Willie's Joint, a place where friends and family could come and spend time together without the fuss of having to cook, clean and host.
Willie is no one they personally know, and many think it is named after Willie Nelson, but when they opened the business, the name just rolled off the tongue, they said.
Initially, they did serve barbecue but have since scaled down to "simple bar food," Henry said. Willie's now serves burgers, chicken strips and tater tots. "A lot of bars [in Austin] are super packed with single, younger, whatever it may be. This is more of a family neighborhood type bar-restaurant. With us being mainly outside, people love and enjoy coming here," Henry said.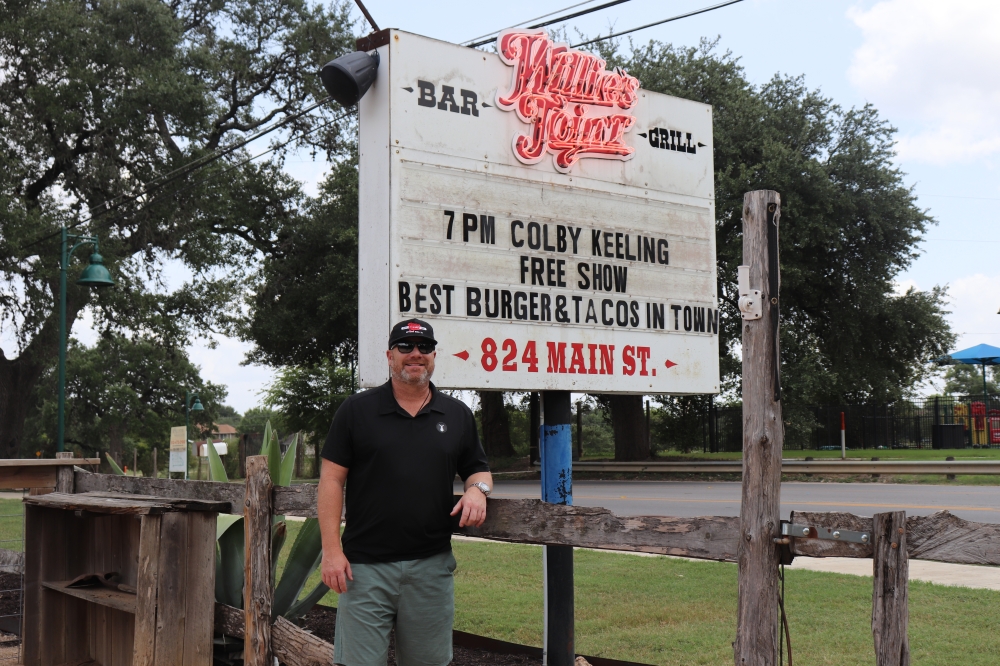 Willie's Joint has both indoor and outdoor seating, but the outdoor seating is what shines and where people gravitate toward, he said. There is a playground for kids to enjoy, adding to the family-oriented environment the owners aim to create. However, after 10 p.m., it is 21 and over only.
In addition to being a restaurant, Willie's Joint also features a general store that sells branded merchandise, snow cones, old fashioned candy and ice cream, and the Honey Hat Co. sells cowboy hats.
For now, Henry says they want to stay small, stay local and keep people happy.
Willie's Joint, 824 Main St., Buda. 512-295-0483. www.williesjoint.com
Dining Hours: Mon.-Tue. 5-9 p.m.; Wed.-Thu., Sun.11 a.m.-9 p.m.; Fri.-Sat. 11 a.m.-10 p.m.