With restaurants forced to operate at limited capacities during the pandemic, business owners have innovated their approaches. This is particularly salient for local restaurants that opened just days before the initial restrictions went into effect in March.
The Oaks at Forest Creek
When The Oaks at Forest Creek opened in Round Rock on March 3, owner Steve Wright said the restaurant was the culmination of 20 months' worth of dreams. Originally purchased in July 2018, the site had sat empty for four years prior, in significant need of repair, he said.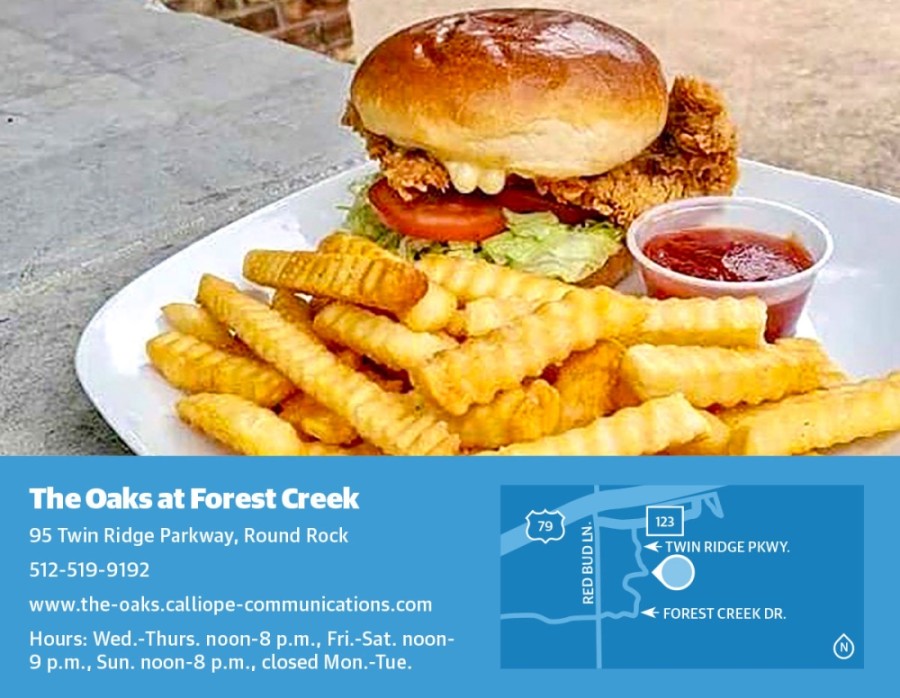 In opening The Oaks, Wright said he wanted to cultivate a neighborhood hub where residents could share a meal, drinks and conversations. However, just 15 days after opening, The Oaks was forced to shut down dine-in services due to the coronavirus pandemic.
"It was difficult," Wright said. "We had just opened and got settled in, had diners coming in, and then shifted very quickly to taking phone calls and getting all the bags and boxes [for to-go orders]."
Mi Mundo Coffeehouse & Roastery
Sabin Shrestha opened Mi Mundo Coffeehouse & Roastery in downtown Round Rock on Feb. 8. The coffee shop is an offshoot of his longtime vendorship at area farmers markets.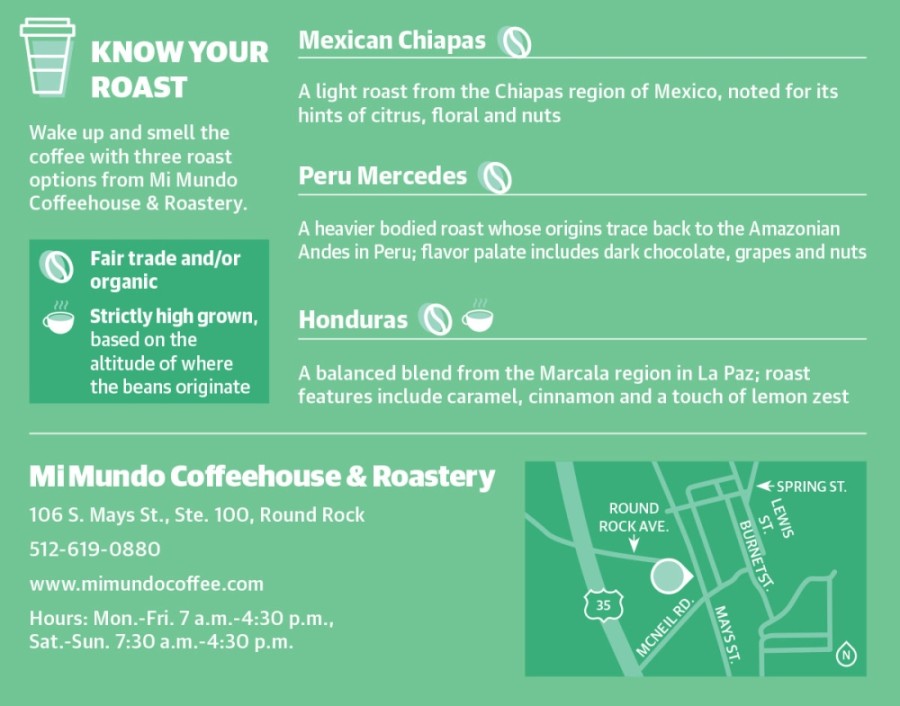 When the cafe had to close indoor dining services just six weeks after initially opening its doors, Shrestha said Mi Mundo's revenue decreased by more than 50%.
"Just being open for a couple of weeks, we didn't really have time to settle in our new neighborhood," Shrestha said. "Being so new to the location and new to the local community, it made it really hard for us to transition when people didn't know about us."
Shrestha said a revenue stream for Mi Mundo is the in-house roastery, with customers able to order online or pickup curbside. His time at area farmers markets has also proven helpful.
"It's great that the farmers market background has really helped us gain a good family of customers that can support us," he said.
Huahuasco Grill Taqueria y Mas
Jose Leon opened Pflugerville restaurant Huahuasco Grill Taqueria y Mas on March 1. Two weeks later, dine-in services were mandated to close statewide.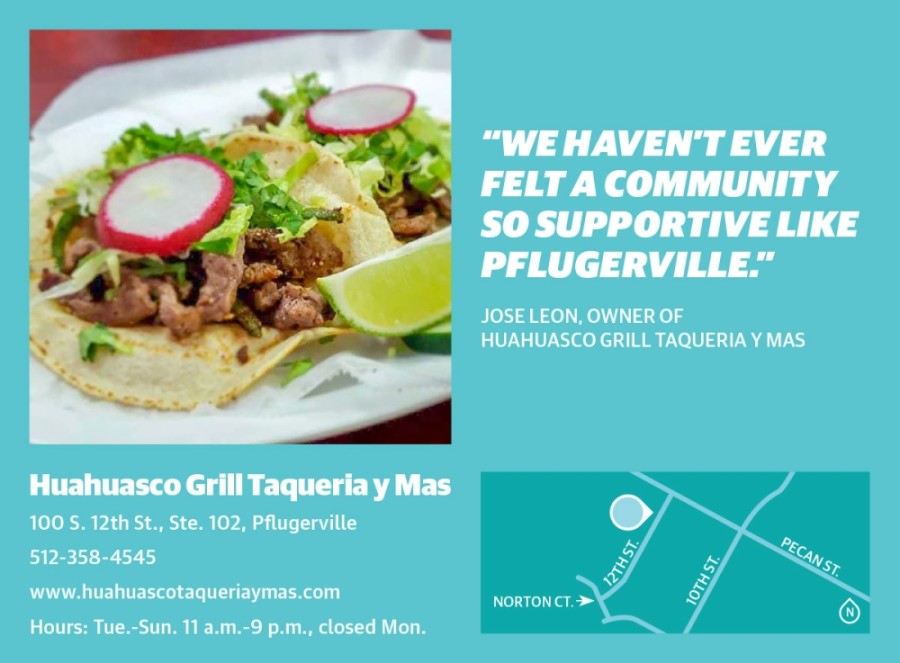 Leon, who has years of experience operating a taco truck in Austin, said the transition to takeout only was not as taxing for his business as it could have been. Huahuasco Grill has not yet opened up its dining area, with Leon saying he would rather wait until he is confident the health of his staff and customers is ensured.
"We want to do our part to not spread anything," he said.
Both Wright and Leon said the support of their patrons has played into their restaurants' survival.
"We haven't ever felt a community so supportive like Pflugerville," Leon said. "Since Day 1, everyone's been talking about us and we've had other restaurant owners speak with us, teach us and offer help whenever we needed it. It's very special."
Wright said he has done little marketing for his business, adding that Forest Creek neighbors have championed his business through word of mouth recommendations and patronage.
During a recent work shift, a waiter carried out a $30 pickup order and returned with a $70 tip. Those acts of generosity are not isolated incidents, Wright said.
"I've been in business, self-employed, since 1989, and I've never seen anything like this," Wright said. "I've never seen this kind of support or rallying behind a business like this in my entire life. Having the neighborhood so willing to help us out has made all the difference in the world for us."