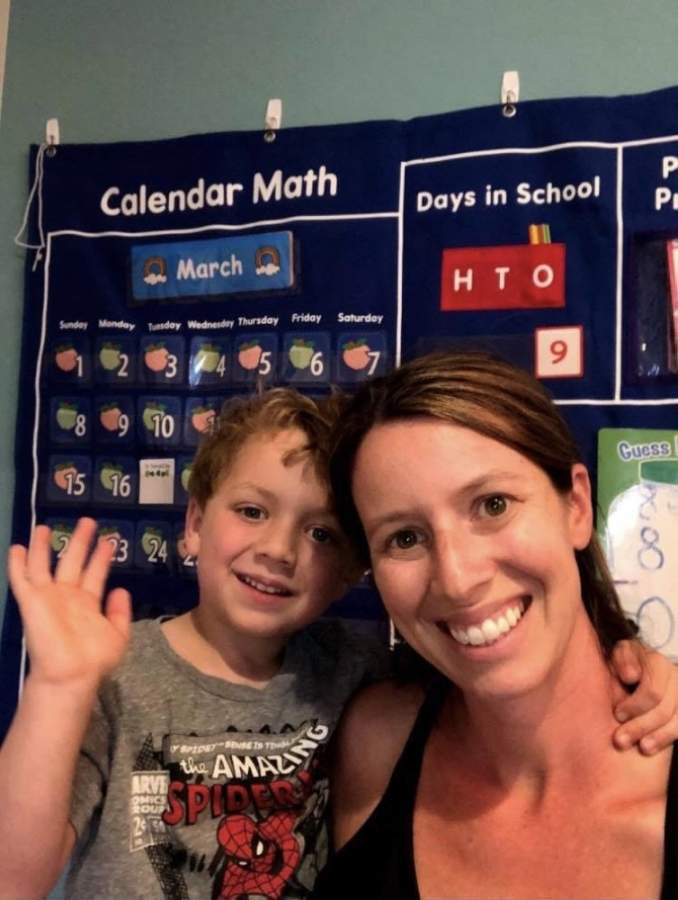 Katie Compton taught preschool and kindergarten for years in Tempe and Kyrene school districts, but when she had her first son, Ryder, four years ago, she wanted to stay home with him but wanted to continue her passion of education.
She founded Kickstart to Kinder, a business designed to get parents and students ready for kindergarten.
"I knew something else needed to be done for families to help them learn to prepare kids for school," Compton said. She started her website two years ago and began to build out her business this past year with what she calls Kickstart Kits—kits designed specifically for individual children and filled with tools to get them ready for kindergarten.
"I have parents fill out a short questionnaire about their child, then I put together the activities inside the box that are developmentally appropriate for their child. ... It's been fun to create them. I get to feel like I am back in the classroom, and I am using my knowledge. It's always been my passion, and I wanted to make sure I did something with it and help families."
When the coronavirus pandemic closed schools and many parents began working from home full-time, Compton wanted to find a way to help parents teach younger children who may not have been provided material from preschools. Compton said that according to First Things First, an organization dedicated to the education and developmental growth of children from birth to age 5, 90% of a child's brain develops by age 5. She said the education kids receive before that age is critical for their development.
She began livestreaming a morning class with Ryder Tuesdays and Thursdays on Facebook.
"We have a playroom in our house built like a classroom," Compton said. "... I wanted to provide some consistency for my son and for other families. What is consistent in preschool is doing calendar time and a morning meeting—it's 'circle time.'"
Compton and her son do activities focused on math, reading and writing, social studies and science. She provides information as to why the activities are important for the child and the materials parents need to follow along—and she does not use materials that one would not have in his or her home. All the videos are free.
"For 25 or 30 minutes, it gives parents a little bit of a breather," Compton said. "It's something to look forward to. ... Kids need structure; I know parents are going insane dealing with this all. It's a whole new world for everybody, and these kiddos that have been in school—their worlds have been rocked."
More information and weekly videos can be found on the Kickstart to Kinder
Facebook page
, and information on Kickstart Kits is available on the Kickstart to Kinder
website
.