The Arizona Food Bank Network has plenty of food to meet a sharp increase in demand during the coronavirus pandemic, the network's president said.
Angie Rodgers, president and CEO of the Arizona Food Bank Network, said the banks typically support about 450,000 families in the state per month, but during the pandemic, it has been nearly a million people coming to food banks.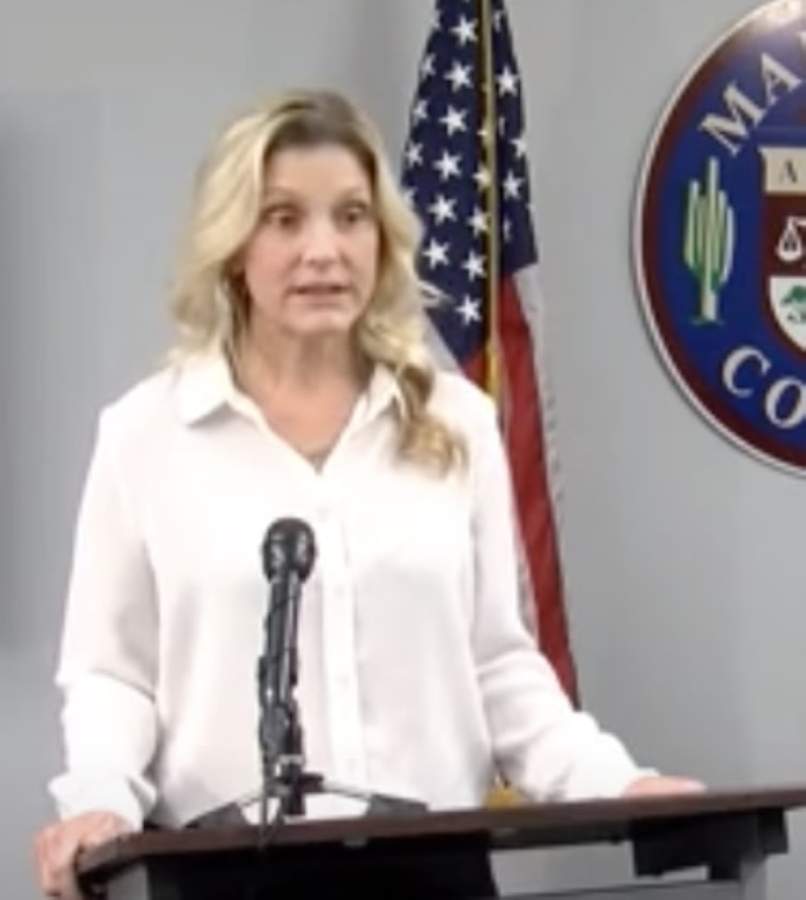 "We stand ready and able to help those individuals who need the additional support," Rodgers said during a Maricopa County news conference. "We recognize that circumstances are hard for everyone right now, and during this time of crisis, we have plenty of food, and we want everyone across the state and across the county to know that we have food right now if you need it."
About 40% of current recipients are new to the system, Rodgers said, and may have concerns about how to use the services. She said people only need to drive up and show identification that shows where you live to receive a food box.
Rodgers said people should use the website
www.azfoodbanks.org
to find the closest food bank to them, whether the person wants to receive services or make a donation. She encouraged people to call ahead to make sure the food bank is open as some are operating under modified hours.
People also can text "food" or "comida" to 877877, Rodgers said, to connect with a school or community-based organization in their area that can provide grab-and-go school meals for children up to age 18.
Rodgers said SNAP benefit recipients may notice additional money in their accounts when they receive April or May allotments and offered assurance the money was not issued in error. Families with children on free or reduced lunch programs also should see additional money in their accounts.
People who do not receive SNAP benefits but may need them now should go to
www.healthyarizona.org
or call their local Department of Economic Security office to apply for benefits, Rodgers said.