Gilbert voters could be asked in November to approve a $465 million transportation and infrastructure bond package that would pay for 40 projects in the coming years.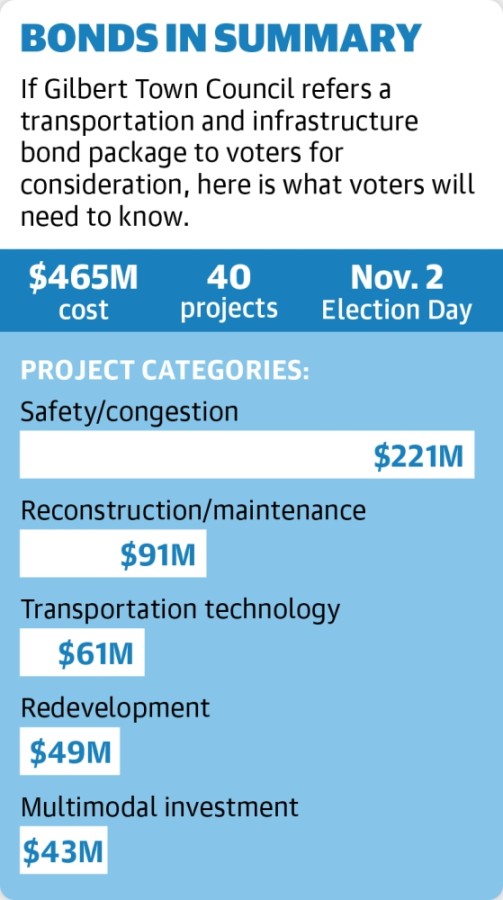 The bonds were headed toward voters for consideration last November. However, Gilbert Town Council accepted the recommendation of staff and the Gilbert Citizens Transportation Task Force to delay putting it on a ballot for at least a year.
That recommendation, presented to council at a financial retreat in April 2020, was made in light of economic uncertainty as the pandemic took hold in the country.
That delay would have minimal effects, staffers noted, because any bonds passed in 2020 would not have been issued until 2022. But at the same time, staffers said they had no "Plan B" in case of further delay.
Council will be discussing moving the bond forward for consideration in the November general election at February's council retreat, town spokesperson Jennifer Harrison said.
Gilbert Vice Mayor Yung Koprowski, a civil engineer who specializes in traffic engineering, was vice chair of the task force when council accepted the recommendation to delay the bond question. Five days later, she was appointed to fill a vacancy on council.
Koprowski said the bonds are critical to meet the long-term needs of the community, though she supported the delay last year.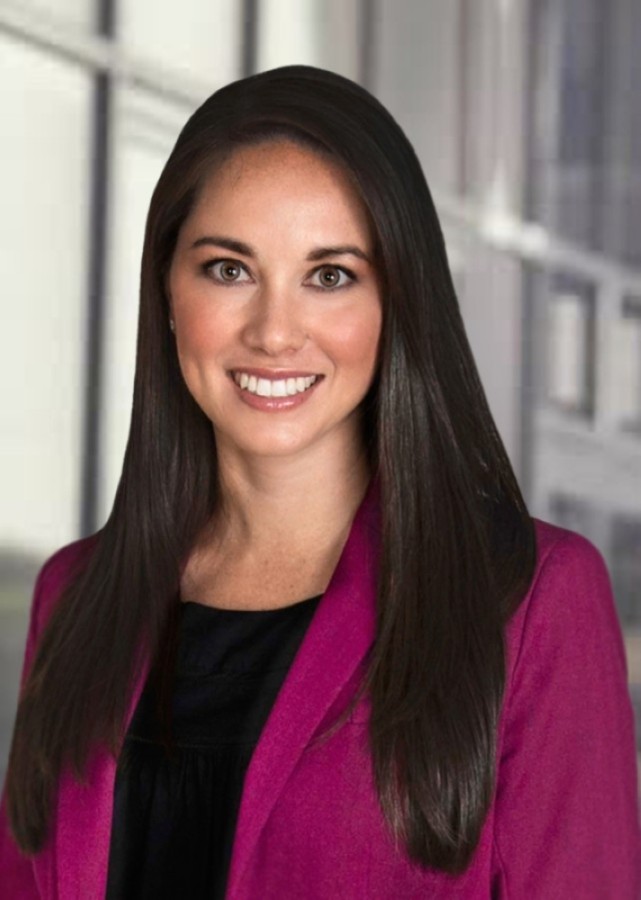 "But we are in a time crunch in terms of—the bond really needs to be passed this year so that projects can continue to move forward in a timely fashion," she said.
Koprowski said the list of projects that will be funded through the bonds has not been finalized but will be brought to council at its February retreat. She also noted that since the delay, additional studies have been completed or are underway that will help further define the long-term needs of the community, including on the transportation master plan and parking in the Heritage District.
Koprowski said she does not expect the project list or budget to change much but rather to be better defined as a result of the additional studies.
When the task force was considering its recommendation to council in April, Town Manager Patrick Banger said the town would be in "a world of hurt" if the bond did not pass in 2021. Without the bond, he said, the town would have to look for grants or put in a dedicated transportation sales tax.
Public Works Director Jessica Marlow told the task force that other cities have such a sales tax but noted it would take a decade to collect the funds needed to move forward with the projects, which would put a halt to the projects in the meantime.
The result, Banger said, would be Gilbert's transportation issues would continue to worsen and the level of service would decline.
"We do need everyone's support for the transportation and infrastructure bond so that we can really make all of the projects a reality for the next 10 years," Koprowski said.