Yung Koprowski has the look of the town of Gilbert's demographics.
Koprowski is 34—the median age of the town's residents—married, a mother of two of the town's nearly 80,000 children under 18, the daughter of two aging parents in the area, and a small-business owner.
That representative package comes together with her work as a civil engineering specializing in traffic engineering, service on professional boards and as vice chair of the Gilbert Citizens Transportation Task Force. It was enough for the Gilbert Town Council to appoint her on April 21 to the seat vacated by former Council Member Jordan Ray. Her appointment lasts through the end of 2022.
In her application for the council appointment, submitted March 2, Koprowski said she believed the different roles would help her as a council member.
"My background as a professional transportation engineer will provide knowledge and perspective necessary to inform key transportation, public works infrastructure, and public safety decisions for the Town of Gilbert," she wrote. "My experience as a successful business owner and employer will lend well to economic issues. My roles as a mother of two elementary age children and being a child of aging parents may add credibility and representation of these populations when it comes to decisions related to quality of life, schools, and parks and recreation."
Valuable transportation experience
Koprowski said she knows the transportation background, in particular, may have been what resonated with some members of the council. Her nomination from Council Member Scott September passed on a 4-2 vote with Jared Taylor and Aimee Yentes dissenting.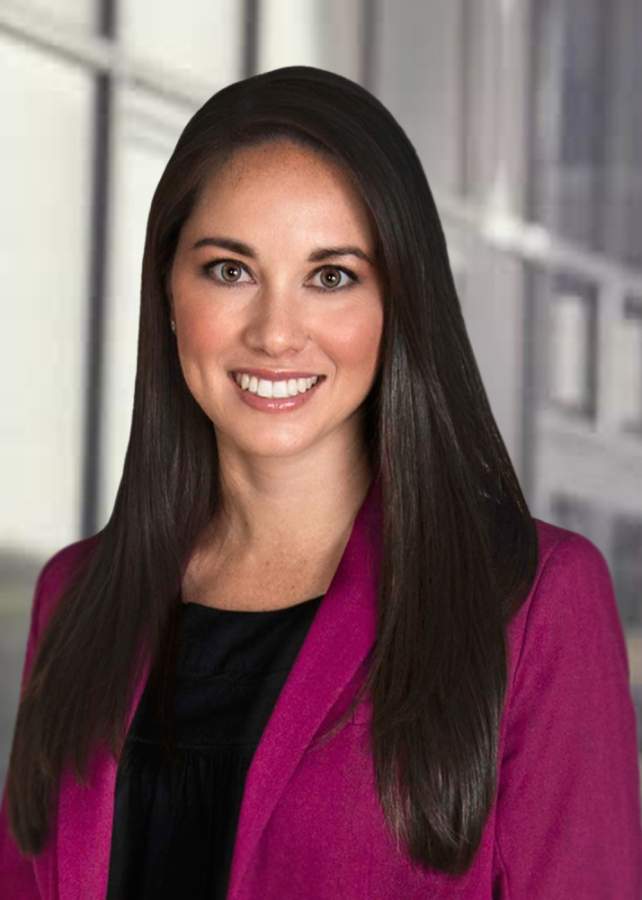 "I think that it [transportation experience] was an aspect that was valued and will be a good addition to the council, particularly with a lot of transportation changes happening in Gilbert over the next few years," she said.
The town's transportation task force was set to champion a $495 million streets bond package on the ballot this fall, but the COVID-19 pandemic postponed that until November 2021.
The town also has heavy interest in intelligent transportation—using technology to enhance traffic efficiency and minimize traffic problems—as part of its "City of the Future" initiative to stay ahead of decline as Gilbert reaches build-out.
Koprowski also has additional certifications as a professional traffic operations engineer and a road safety professional.
"There's a big focus on active transportation, which we're really seeing right now during the COVID-19 crisis and the use of our trail system for walking and biking," she said. "I know that by serving on the transportation task force, it's important that we are multimodal in how we view transportation, including transit as well."
Background
Born in Penang, Malaysia, Koprowski grew up in the county island of Chandler Heights, near Gilbert and Queen Creek. She attended Hamilton High School in Chandler and Arizona State University. Her father was an electrical engineer at Motorola, influencing her to be engineer.
At ASU, she started out pursuing biomedical engineering, but then she got involved in Habitat for Humanity.
"[I] just really loved construction and that aspect of the industry," she said. "So I changed my major pretty early on to civil engineering."
After college, she got married, and she and her husband, also a civil engineer, moved into Gilbert's Northwest Corridor. They have two children, ages 7 and 5.
Nearly three years ago, Koprowski started her own engineering firm,
Y2K Engineering
, which employs 13 people with offices in Mesa and Denver.
Her professional credentials include work on the Phoenix Bicycle Master Plan, the 2015 Maricopa Association of Governments Strategic Transportation Safety Plan, systems engineering for adaptive traffic-signal technology at 51 intersections along a 15-mile segment of Bell Road, and design of sensors to collect arterial-road travel time in Mesa, Gilbert and Tempe. She also is past president for two engineering societies.
People have noticed. In 2016, the American Society of Civil Engineers recognized her as one of the "New Faces of Civil Engineering." Last year, a local business journal honored her as one of "40 under 40" best young leaders in the Valley and NBC News Learn, the educational resources arm of NBC News, did a
segment on her
.
"Also, she is a trained problem solver, and that translates to lots of areas of the community," Mayor Jenn Daniels said in a ringing endorsement of Koprowski's appointment. "Yes, her transportation expertise will absolutely be invaluable to us, but in addition to that, her ability to problem solve."
Data-driven decisions
In her application, she said she would be thoughtful, articulate and respectful to voters, but also will make data-driven decisions that she believes are in the best interest of the town, even when popular sentiment may go another way.
Koprowski said after her appointment she hopes to get started quickly.
"I'm wanting to catch up and jump into some important conversations," she said, noting that she attended the first part of the town's financial retreat as a member of the transportation task force and the second part as a council member. "I think that some of my work with the transportation task force did educate me on other happenings throughout the town. Hopefully, I won't have too much of a learning curve."
Her application noted one other thing she would like to accomplish.
"In all the leadership roles I have or will serve," she wrote, "I wish to be a positive role model for women, minorities, and young people."