Gilbert Mayor Jenn Daniels expressed her frustration April 8 with the Town Council's failure to fill a vacant seat the previous evening.
"I'm very disappointed that we didn't come up with [someone]," Daniels said. "We had some great candidates. I'm very disappointed and very concerned about this community right now."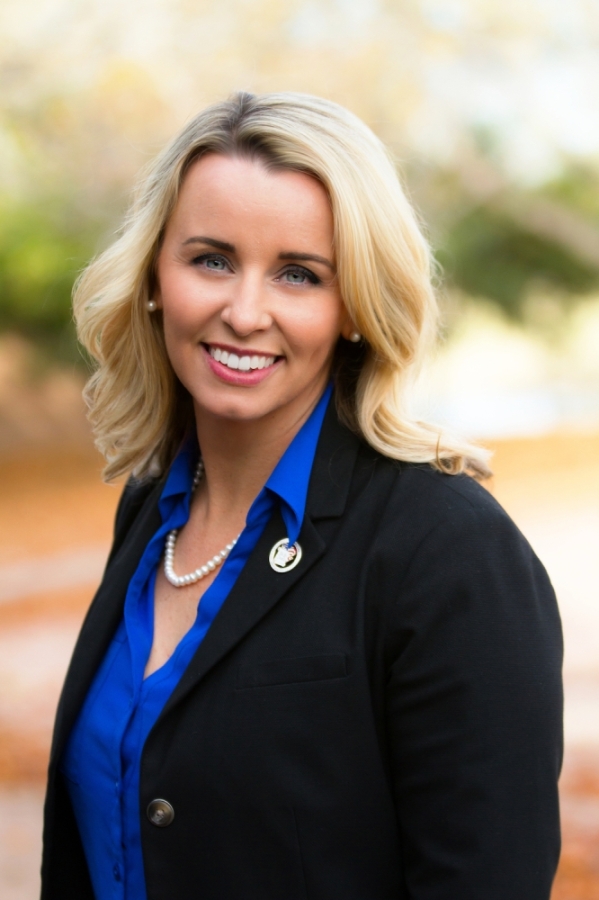 Daniels declined to elaborate, saying she would "take the high road."
The vacancy came when Jordan Ray resigned April 6 to run for justice of the peace of the Highland Justice Court.
Ray's resignation was accepted at the council's regular April 7 meeting. The council met in executive to consider a replacement, just as it had in replacing council members Eddie Cook with Bill Spence and Brigette Peterson with Scott September in recent weeks.
But after nearly two hours in executive session, Daniels announced on the return to the regular meeting no consensus could be reached and that a new process would be required to replace Ray.
Daniels said April 8 that no special meetings will be conducted between now and April 21, the next regularly scheduled meeting of the council.
Daniels said she could not discuss how the process will change from when council replaced Cook and Peterson or if a new application pool would be opened.
"I can't be specific, but I will say that at our next council meeting, it will be agendized for us to have a conversation about a new process," she said.
That meeting, however, comes after two key dates on the calendar. Council is scheduled to have its annual financial retreat with staff April 16, a key meeting as the town prepares for its fiscal year 2020-21 budget.
The town already had postponed the meeting once because of the impending vacancies, and Daniels noted at that time she could not delay it further with the need to put together the budget. Daniels had wanted the new council members on board in time for the retreat.
The date also comes one day after the deadline to challenge signatures on mayoral and council candidates' nominating petitions for the Aug. 3 town election.
To replace Cook and then Peterson, the town used an applicant pool of 105 people, which the council narrowed to eight for interviews held March 17.
Spence was chosen to replace Cook, but because Cook resigned more than 30 days before the deadline for nominating petitions, his appointment only lasts through the end of the year. The final two years of Cook's term will be filled at the Aug. 3 election.
Spence and Laurin Hendrix, Maricopa County Community College District board secretary, turned in petitions to run for that two-year position.
Because Peterson and Ray resigned within a 30-day window before the nominating petition deadline, their seats will be filled by appointment for the remainder of their terms, which expire at the end of 2022.