The town of Gilbert is running ahead of state and national averages of response rates on the U.S. census as Census Day arrives April 1.
Gilbert's response rate is 46.1% through March 31, the highest among its East Valley neighbors and third highest in the Phoenix metropolitan area, according to
U.S. Census Bureau data
. Only much smaller Litchfield Park (47.2%) and Fountain Hills (46.6%) have higher rates.
The U.S. response rate is 38.4%. In Arizona, it is 36.5%.
Census Day is a key reference day for the census, according to the bureau.
When completing the
census
, respondents are asked to include everyone living in the home on April 1.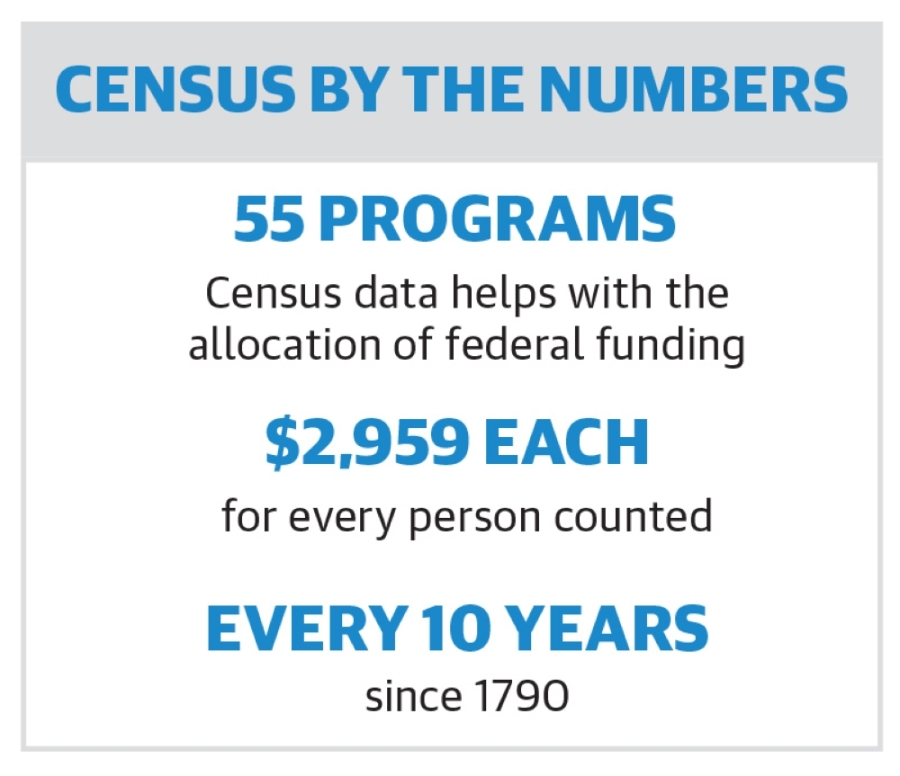 "The 2020 Census is essential to Gilbert's future because an accurate population count helps our community get the funding it needs and the representation it deserves," Community Engagement Coordinator Kelsey Perry said by email. "Census data impacts every resident living in our community by helping fund essential programs and services like roads, hospitals, schools and more.
"
Gilbert's rapid growth rate makes an accurate count in the 2020 Census even more vital for our community. Since the last decennial census in 2010, Gilbert's
population increased 22 percent, bringing more than 50,000 new residents to our community."

In her video message for April 1, Mayor Jenn Daniels said the town is doing great but urged residents to take 10 minutes to go online and fill out the questionnaire at my2020census.gov.

"We want to be the first community to get to 100 percent," Daniels said. "We are a little competitive sometimes in Gilbert."
This is the first time the decennial census has been primarily taken by internet response. That true before the COVID-19 threat reached U.S. shores, but has become more critical now that the virus has begun impeding efforts to collect the data door-to-door.
The U.S. Census Bureau suspended field operations March 20 and has extended that through at least April 15, according to the bureau. That means no one will be knocking on doors to get residents to take the census.
Gilbert's
efforts to encourage residents to respond
has been through the town's digital communications team.
The town is using a combination of social media, email marketing and other digital outreach and advertising methods to get residents to respond, officials said.
Perry said the town has
261,542 followers across more than 30 social media accounts.
"It's important that every Gilbert resident is counted in the 2020 Census," Perry said. "After all, we won't get another chance for another 10 years."