Saying his heart will always be with Higley USD, Mike Thomason announced plans to retire as the school district's superintendent this spring at the July 15 governing board meeting.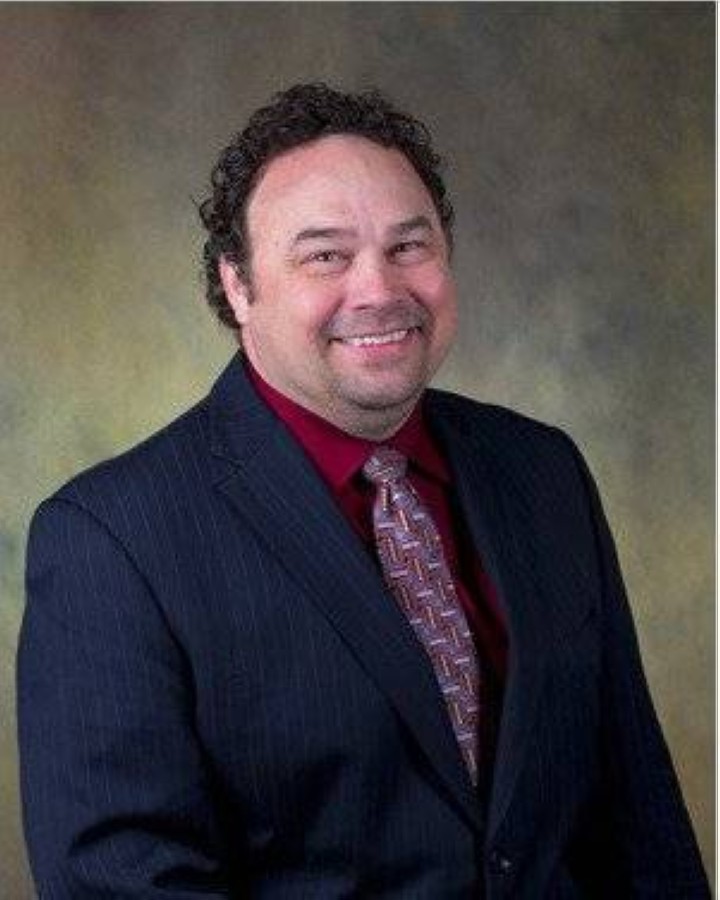 Thomason started the second year of a three-year contract July 1 and asked the governing board to amend his contract accordingly, a request it approved on a 5-0 vote.
"I have been blessed to work with all of you and our outstanding group of administrators, teachers and staff as well, as it has been an honor and a privilege to work with the parents, students and other members of our community for the betterment of our students," Thomason said. "We have accomplished incredible things during the past 12 years I have worked for the district. However, I am determined that it is time for me to focus on my family and future endeavors."
Thomason said he will stay on through an agreed upon date to ensure a smooth transition to a new superintendent.
Board members, some tearful, praised Thomason for the changes he has made to the district and wished him well in retirement.
"I know to Higley you have brought so much kindness," President Amy Kaylor said. "You have brought so much generosity and compassion for others, literally changing the climate and the culture of Higley over these past few years."
Thomason, whose contract pays him $185,000 annually, started with the district in 2009 and became superintendent after Denise Birdwell's retirement in 2015.
Remote learning plans
While maintaining that everything is still subject to change because of the fluid COVID-19 pandemic environment and evolving guidance, district officials further clarified its plans for remote learning this fall.
All district students will return to school July 27 in a remote learning environment as Gov. Doug Ducey ordered schools to remain closed to in-person learning through at least Aug. 17, a date he called "aspirational."
Dawn Foley, HUSD Educational Services associate superintendent, clarified that the district is using the term "remote learning" for virtual education that takes places for students who are intending to come back to campuses full-time when they reopen to in-person learning.
Online learning, as opposed to remote learning, is the full time alternative to in-person instruction. The district is not offering a hybrid model of online and in-person learning for the fall.
Students who choose online learning will need to interact daily with the curriculum but may not have a designated schedule, according to the district presentation. Teachers in online learning will use Canvas, the district's online learning management system, to deliver instruction and curriculum.
Families will be surveyed again about which option they prefer when the district has a confirmed date of when in-person learning is allowable, and transition between models may happen at that time.
Foley said the remote learning that will happen this fall will differ from what happened in the fourth quarter last spring in five ways:


Students will be expected to have daily participation with teachers and independently.


Students will interact with teachers multiple times per week.


Students will be expected to complete assignments.


Students will be graded, and feedback will be provided.


Attendance will be taken.


Sherry Richards, elementary education executive director, and David Loutzenheiser, secondary education and athletics executive director, showed the board examples of schedules for every level, plus what electives would be offered online to secondary students. The information was sent to families earlier in the day.
Athletics and activities
While schools have been shut down to athletics and activities, they will reopen July 20 on a voluntary basis, Loutzenheiser said. No one will be punished for choosing not to participate.
Board member Greg Wojtovich expressed concern about the plan and wondered whether it did not violate the governor's executive order that closed gymnasiums to reopen school gyms for workouts.
However, Vice President Kristina Reese said she believed the chance to get back to athletics and activities was important for students' social and emotional well-being, especially for active students.
Leadup to school start
The district started orientation for new teachers July 15 and is using Canvas to present the orientation lessons so that teachers will learn the platform from which they will be teaching, Foley said.
Black Hawk Days at Williams Field High School and Kingdom Days at Higley High will begin July 20. Those are when families can pick up student schedules and pay fees.
This year, high school students will be able to long into ParentVUE to see the schedule and log onto the new School Cash Online to pay fees. That represents the first time the district has had an online payment system, officials said.
Teachers report back July 21. Middle school students receive their schedules July 22. Elementary school students have a virtual meet the teacher day July 23 and can sign up for an appointment to meet the teacher in person.
District budget
The board gave final approval to the fiscal year 2020-21 budgets on a 5-0 vote.
The maintenance and operations budget expands from $85.56 million to $90.42 million. That includes $12.01 million from the maintenance and operations override and $3.5 million in estimated budget balance carry-forward.
The unrestricted capital budget will be slightly higher this year than last, moving from $24.24 million to $24.99 million.
The district anticipates the primary property tax rate will fall from $3.8632 per $100 assessed valuation to $3.724, while secondary property tax, covering a voter-approved maintenance and operations override and bonds, will rise from $3.1901 per $100 assessed valuation to $3.3062. The combined rate thus falls from $7.0533 to $7.0302, a decrease of $0.0231.
Vaping lawsuit
Attorney William Shinoff from the Frantz Law Group presented information to the board about a lawsuit against the e-cigarette manufacturer Juul charging deceptive marketing practice targeting children.
The lawsuit hopes to recover damages suffered by the districts in having to implement enforcement strategies against students vaping on campus.
The district is considering joining in the lawsuit, which Shinoff said includes about 150 districts, including six in Arizona.
Thomason said the district has been affected by vaping as it has to have personnel spending time on enforcement and purchased equipment such as detectors to fight it happening on campus.
Shinoff said the law firm is not charging a retainer or hours for this suit, but a percentage of the money received. He said that is normally 40%, but for this suit it will be 20% if settled by Dec. 31 or 25% if it is finished anytime thereafter.
Thomason said he would be bringing the item back for board action in August.