Daryl Chester is not a pizza guy. He is more of a bar guy or a billiards guy and those enterprises are where he has made his living for most of his career.
But Chester, who owns Jester's Billiards in Gilbert, was presented with an unusual opportunity in 2017 when the owner of Rino D's Pizza & Wings, next door to his place, told Chester she was going to retire and wanted to know if he was interested in buying it.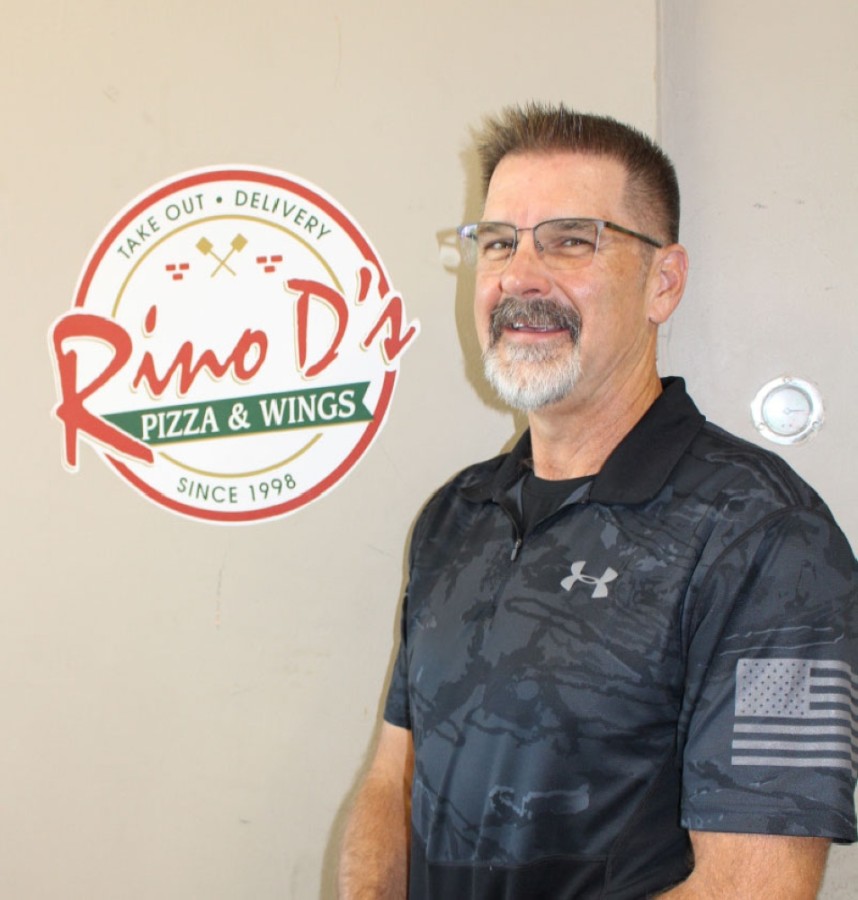 Chester was not looking to go into the pizza business, but he was concerned about the development. The two businesses had a longstanding partnership where Rino D's essentially acted as the food kitchen for his bar.
"When she said she wanted to retire, I was fearful that somebody would buy it and change the recipes or do something different with it," Chester said. "And I said, 'yeah, I'll buy it. We'll just integrate it into what we're doing.'"
So Chester took over in November 2017, signed the kitchen managers to a retention contract that paid them bonuses if they stayed a year and kept the made-from-scratch recipes the same with nearly no menu changes.
"If it ain't broke, don't fix it," Chester said. "I mean, it was doing well, and I had no complaints with it."
In fact, Chester said the partnership with Jester's does work well, with the bar supplying supplying about 25% of Rino D's business. The two have maintained separate store fronts.
Rino D's by nature is a takeout and delivery place, with only seating for about eight inside and a couple more outside. Chester said only about 5% of the business dines in.
But that proved beneficial when the pandemic hit and restaurants' dining rooms closed.
"When everything was shut down, we were doing gangbusters," he said. "It was all hands on deck. I moved some of my employees from the bar over there to help out because we were so busy."
Though the summer bar shutdown did see some employees take unemployment, the pizza has thrived and done well in online reviews.
"We do pretty good," Chester said. "I'm very proud of it. The staff takes great care of it, and they're interested in quality."
Menu highlights
Here are some key numbers from the Rino D's menu.
7 flavors of wings
15 appetizers
5 salads
6 desserts
12 specialty pizzas
$21 highest priced item (16-inch specialty pizza)
Rino D's Pizza and Wings
1515 N. Gilbert Road, Ste. 114, Gilbert
480-545-2700
http://rinodspizza.com
Hours: Mon.-Thu. 10:30 a.m.-10 p.m., Fri.-Sat. 10:30 a.m.-11 p.m., Sun. 10:30 a.m.-9 p.m.